There's nothing better than playing with pretty new make up purchases is there? A few days ago I had a sit down and dug all my
IMATS purchases
out of their bag (can anyone else not bear to throw their
IMATS
bag away?!), had a bit of a swatching session, a bit of a play and put them pride of place alongside my current collection. So what better time to show you what I bought in full, technicolour glory!
I'm sure you all know by now that when it comes to foundation, I'm a bit of a Casper. I find it really hard to come across a foundation that works perfectly for me colour wise. And I've always struggled with finding the perfect finish. I took the plunge and bought MUFE's Mat Velvet + in the shade 15 which is the lightest shade in the range and had the perfect balance of pink to it. The formula is oil-free and dries to a matte powdery finish. I've used it once so far and first impressions are good. I'll review it once I've been using it for a while.
The second purchase I made at MUFE was a cherry red Aqua Lip Pencil. They claim to be waterproof, long-lasting and non-transferable so I'm intrigued to see how it fares against this. After all, when you want a perfect red pout, you want it to pack a punch right girls?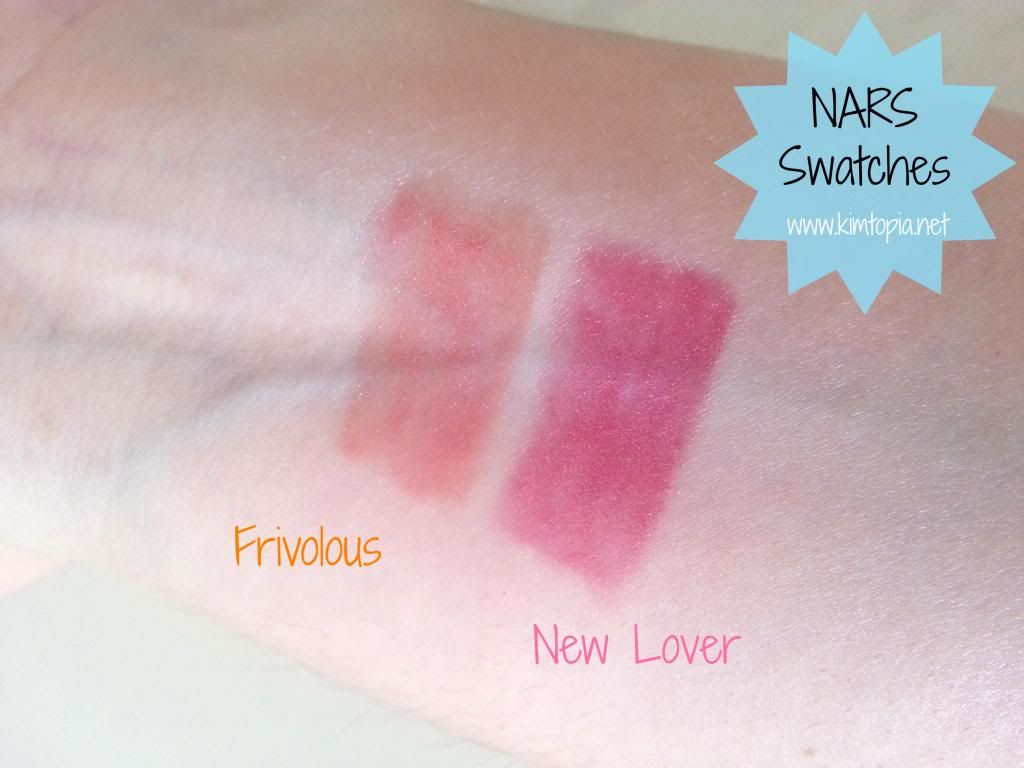 My second foray into the world of NARS found me purchasing two of the Velvet Lip Gloss Pencils. I liked the idea of an easy to apply glossy lip colour and whilst the bullets look lovely I find the colour payoff not to be that great and they don't last long on the lips. A bit disappointed with these but at least I didn't pay full price for them.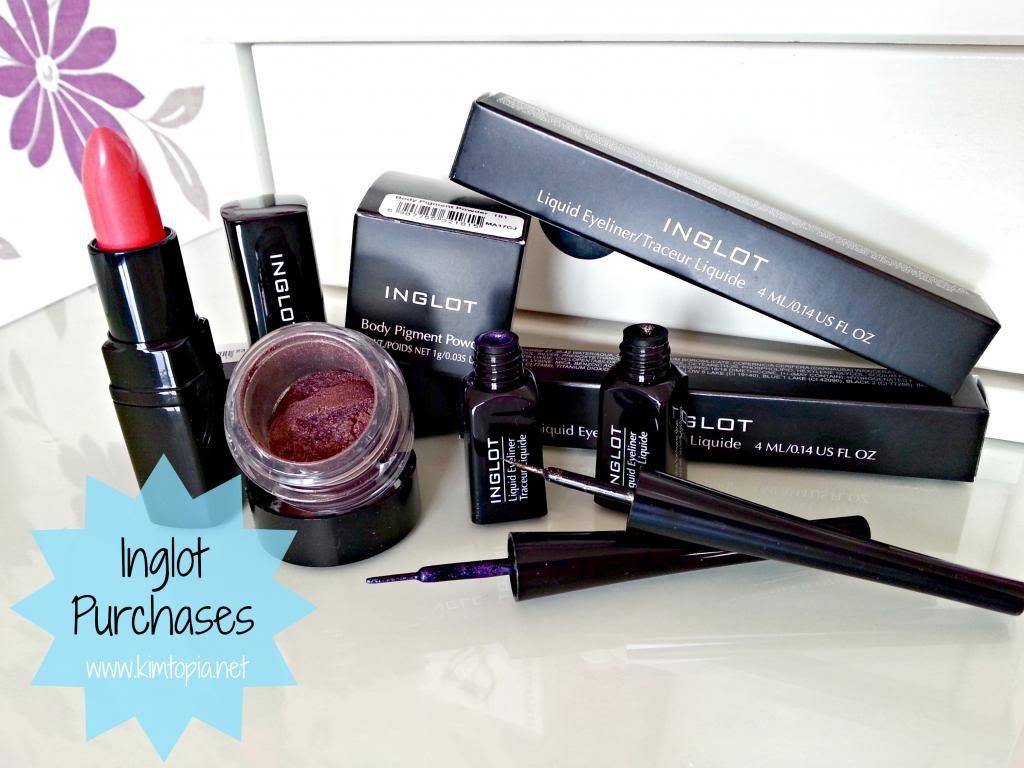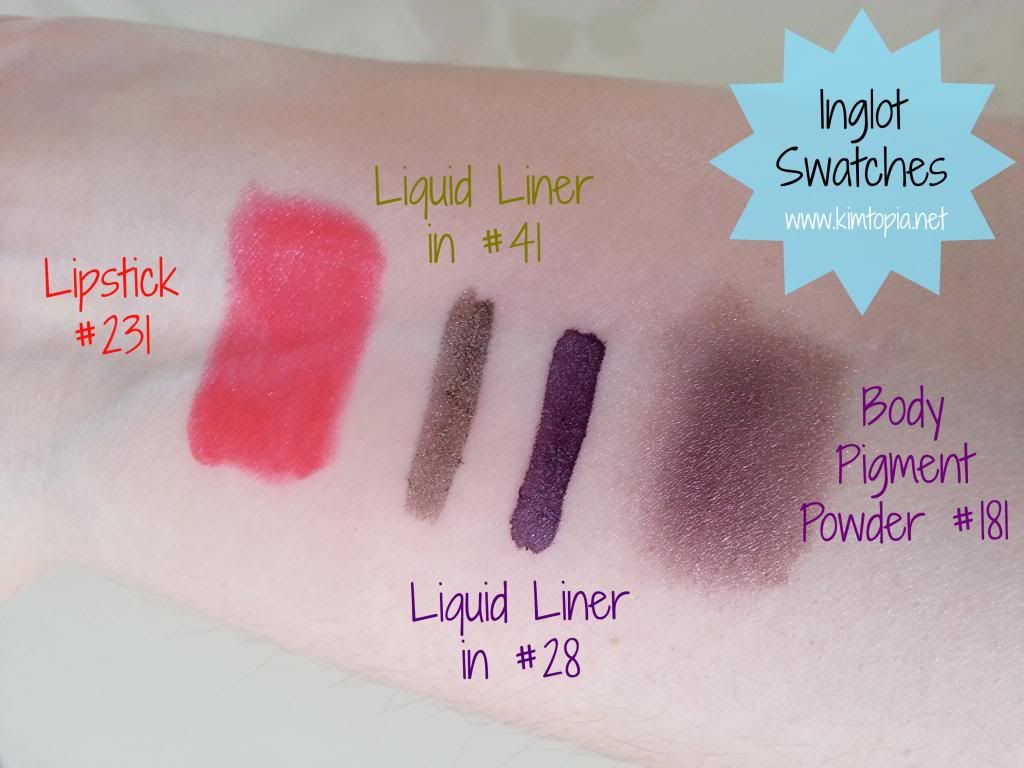 I love stopping by Inglot because they have such a huge range of products in all colours imaginable. I adore the colour coral and I couldn't resist picking up this stunning lipstick which is a really wearable bright coral. This will definitely be my lippie of choice this summer.
I also bought a couple of liquid liners, the first being 'Silver' which I feel is an odd shade name because its not remotely silver at all. It is definitely more pewter and reminds me of Illamasqua's Precision Ink in Wisdom. The second liner I bought was simply 28 which has no shade name at all. It's a rich deep purple with a silvery shimmer which you unfortunately cannot see in this photo.
I'm not really sure why I bought this Body Pigment Powder apart from the fact that it's very pretty. That's it really. I am such a magpie!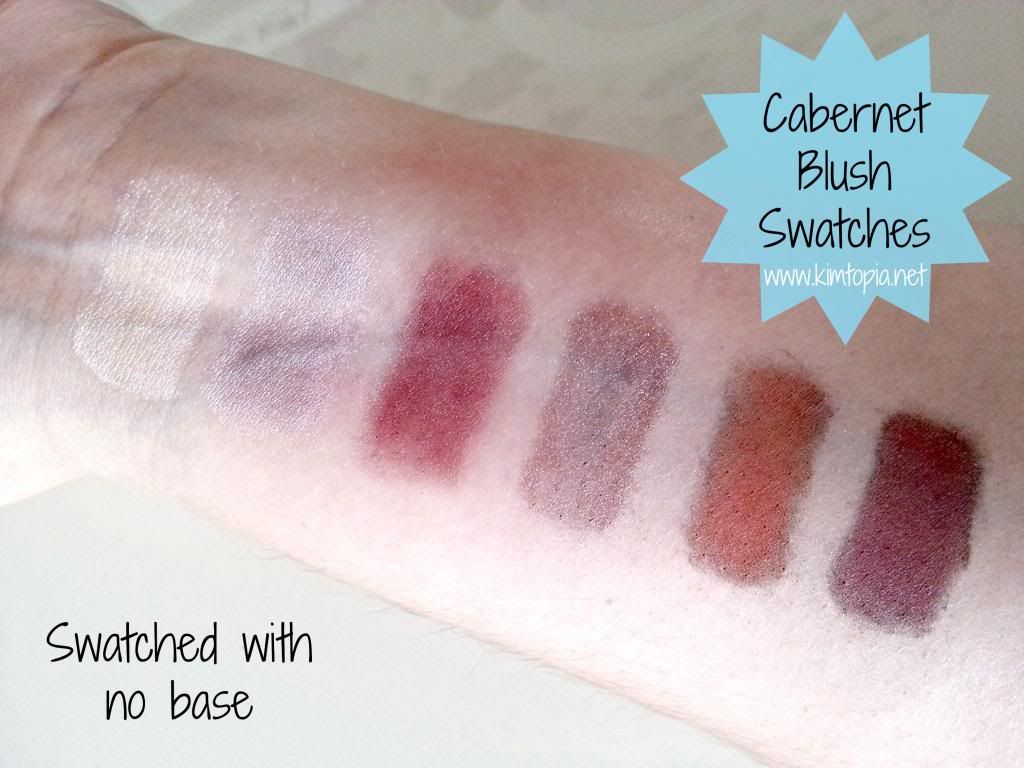 Naked Cosmetics is an American brand which I don't believe is available in the UK so its nice to see them exhibiting at IMATS. I've seen them at the last three London IMATS shows and whilst I've always thought the products looked nice, I've never bought anything from them. This year I think they learned from previous experiences and lowered their prices from around £60 for a stack of 6 pigments down to £30 a stack or 2 for £50. Bicky and I bought ours together to save ourselves a fiver each.
I bought the Cabernet Blush stack and the Matte Shadow Base. I feel a bit ambivalent towards my purchase. The pigments looked so pretty on display and this was an impulse purchase for me. As you can see from the swatches above, when used alone they don't look that great. The most impressive are the lighter shades. However I think they really come into their own when used with the matte base. Although this isn't a base; used as such, it does nothing for the pigment. And it creases. Where this really comes in to its own is mixed with the pigment, which it mattifies, then applied to a primed eye. The pigments really come to life when used with this although it really dulls down the shimmer. I think these would be much better foiled, which I'll try soon and report back. Oh. And there are no shade names. Just numbers. Irritating!
♥ ♥ ♥
Have you seen anything here you like? Is there anything you'd like to see me review? Please send me links to your IMATS hauls, I'd love to see them!