Hello, my name is sceptical Sarah. Or at least it was. You see, I thought these Tangle Teezers were a bit of a con. "You can't beat a good old hair brush" was what I used to say. Yes, that's right ladies - past tense! I had a hair appointment yesterday at a new salon. I was surprised when after my quite frankly brilliant hair wash, the stylist picked up a Tangle Teezer to tame my locks. 'Brilliant' I thought - a chance to see it in action!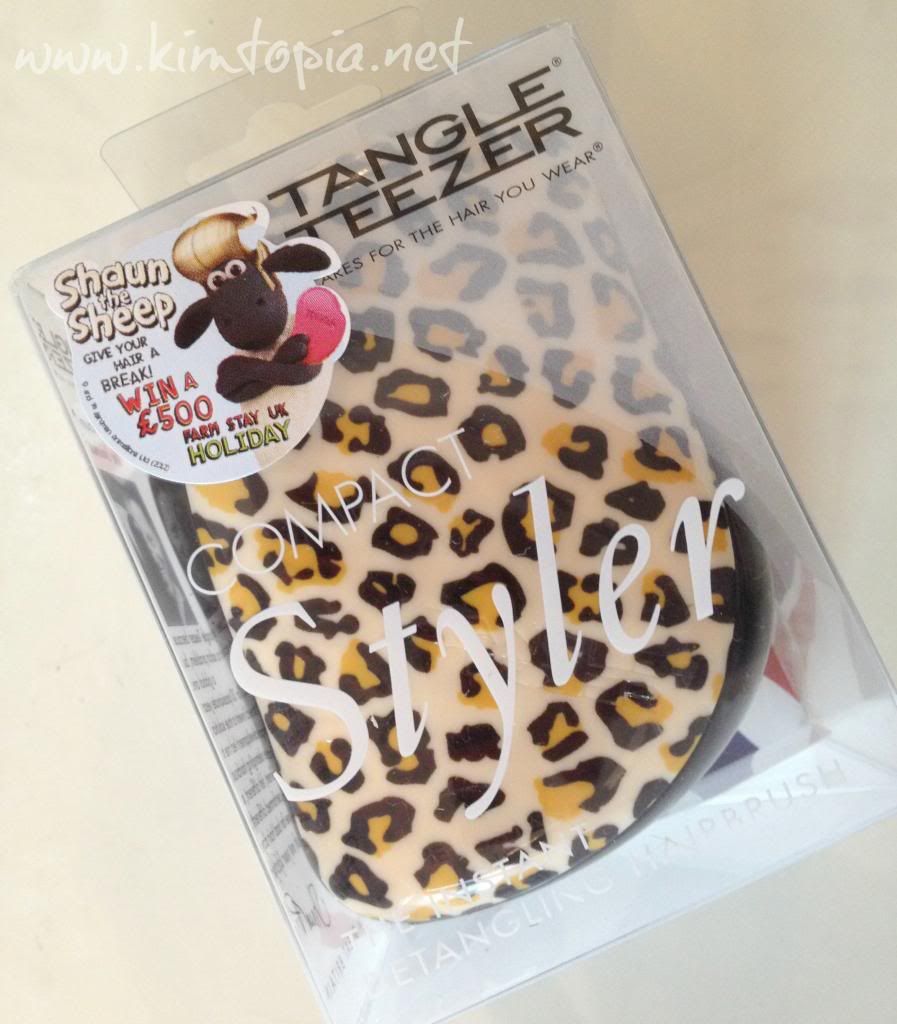 After washing my hair, I find it to be a little bit unmanageable because of the length. The thing that's so great about Tangle Teezers is that the're designed to detangle wet or dry hair without causing discomfort and without breaking your hair, unlike a normal brush would. I was beyond surprised when the Tangle Teezer glided through my hair pain-free without pulling.
Luckily, the salon sell them and I picked up this super cute Compact Styler in leopard print for £12. This is slightly different to the normal Tangle Teezer as this is a bit smaller than the regular version. It fits perfectly in the palm of your hand, and has a cover for the bristles which is great for carrying around in your bag for those windy days when you need to style your hair on the go.
♥ ♥ ♥
Tangle Teezers start from £10.99 in
Boots
Have you tried a Tangle Teezer? I'm actually looking forward to washing my hair again to use mine!
P.S. Just a quick note to say you can
follow my blog with Bloglovin
and
Hellocotton
:)