I can't believe I haven't posted a face of the day since July. Well you're in for a treat today as you get to see my mug. It's been a while... *drum roll*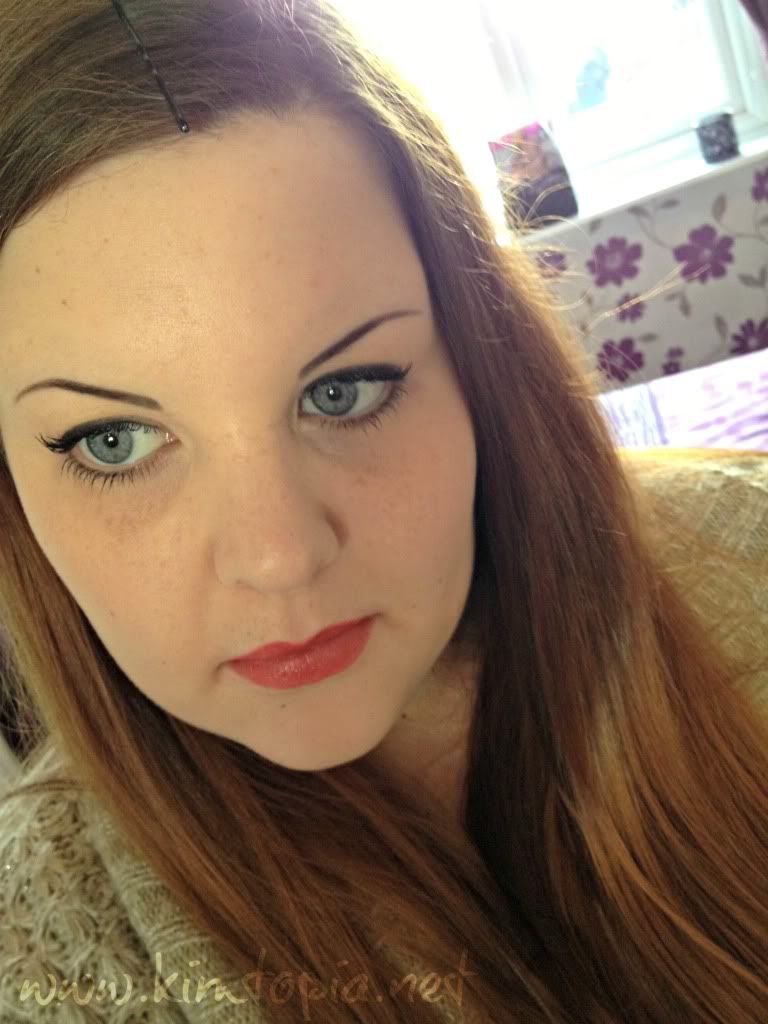 I really can't believe how long my hair has gotten! I think it kind of looks longer now that I've jumped on the
ombré
bandwagon. I've been favouring simple make up lately and my go to look has involved base make up, liner, mascara and a statement lip. My skin has been pretty good lately *touch wood* and so I'm trying to use up my lighter foundations before I really need a better coverage for winter. Its on the way folks. I swear I heard someone mention snow earlier. Anyway, I digress! What's on my face?
Products Used
Kryolan Ultra Fluid Foundation in Alabaster
Collection Lasting Perfection Concealer in 1 and 2
MAC Studio Finish Concealer in NC15
Illamasqua Eyebrow Cake in Gaze
Illamasqua Powder Blush in Naked Rose
Urban Decay Primer Potion
MAC Brulé
Urban Decay Blackout from Naked Palette 2 (top and bottom lash line)
Illamasqua Medium Pencil in Vow (waterline)
GOSH Catchy Eyes Mascara
Clinique Chubby Stick in Two Ton Tomato (love, love, love!)
♥ ♥ ♥

I'm not usually a red lip person. I sort of admire them from afar and lust after them for a while and then forget about them and go back to my trusty lip colours of choice. But I must have swatched this about 5 times before taking the plunge. I'm so glad I did, I love it! It's not an obvious in your face red, it's very wearable in my humble opinion. It's moisturising, its long lasting, and that's my cup of tea really.

If anyone's wondering, the super cosy chunky knit cardi I'm wearing is from Primarni dahling.