I do love a little payday splurge and I can hand on heart say everything I bought in Boots at the weekend was down to your blog posts ladies! You're such enablers *shocked face* Thank heavens it was 3 for 2 ;)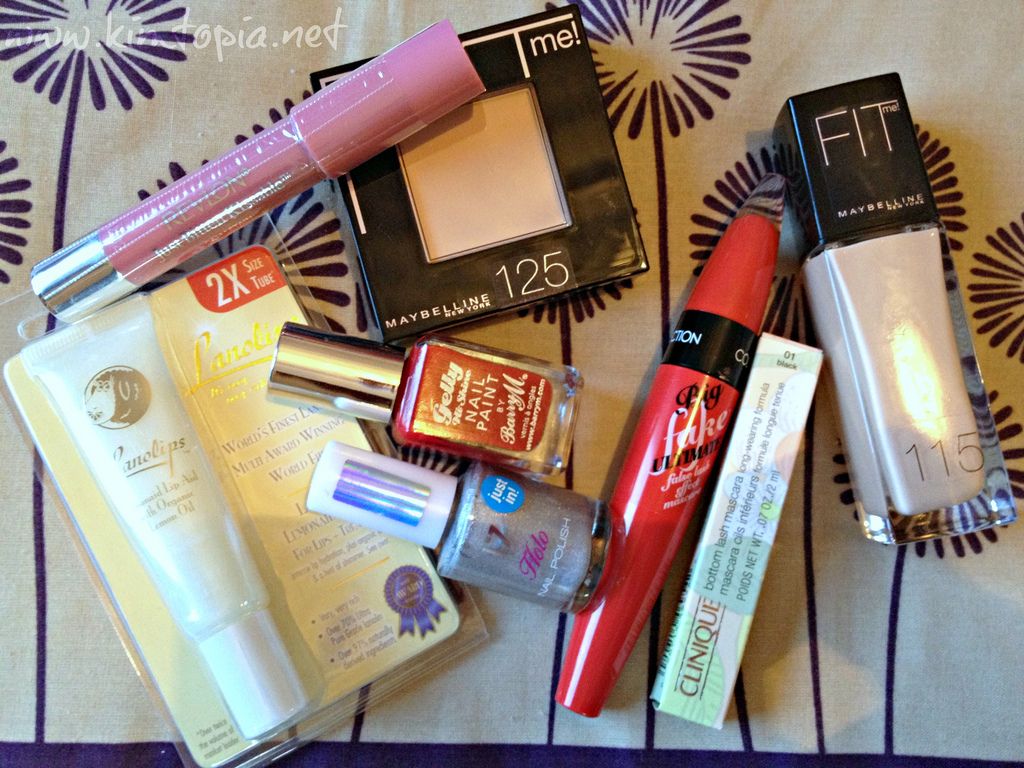 Starting with face products, I fancied picking up a new foundation and I was intrigued by the Maybelline FIT Me Foundation. I was so pleased when I got to the stand and they've sectioned it into skin colours and skin tones with advice as to which foundation, concealer and powder to buy. That's pretty much a first for the typical drug store brands. First impressions are good and I'll try to get a review up shortly.
On to eyes, and I picked up Collection's Big Fake Ultimate mascara as the original wasn't anywhere to be seen. The brush is HUGE. It does give nice lashes though. After seeing Sam Chapman tweet that Clinique's Bottom Lash Mascara doesn't smudge, I had to pick some up as smudged bottom lashes are my absolute bugbear. I can confirm that this mascara is amazing!
Moving on to nails and having fallen head over heels with Barry M's Gelly polish in Blackcurrant, I decided to pick up Blood Orange which is a lovely deep red. Unfortunately I'm not loving it but I think this is because I've decided red does not suit me. After seeing
Liloo's post
about the 17 Holographic polish I was won over by how pretty it is. I caved and bought a bottle!
Finally on to lip products, I picked up the Lanolips Lemonaid Lip Aid. Apparently it smells as good as the Burt Bees Lemon Butter Cuticle Creme. Heavenly! I also picked up a Revlon Just Bitten Kissable Lip Balm in Honey as I'd seen so many bloggers rave about it but I really don't think its my cup of tea. I have to say I prefer the Clinique Chubby Sticks. Which I totally eyed up but didn't purchase. I've found my willpower to resist!!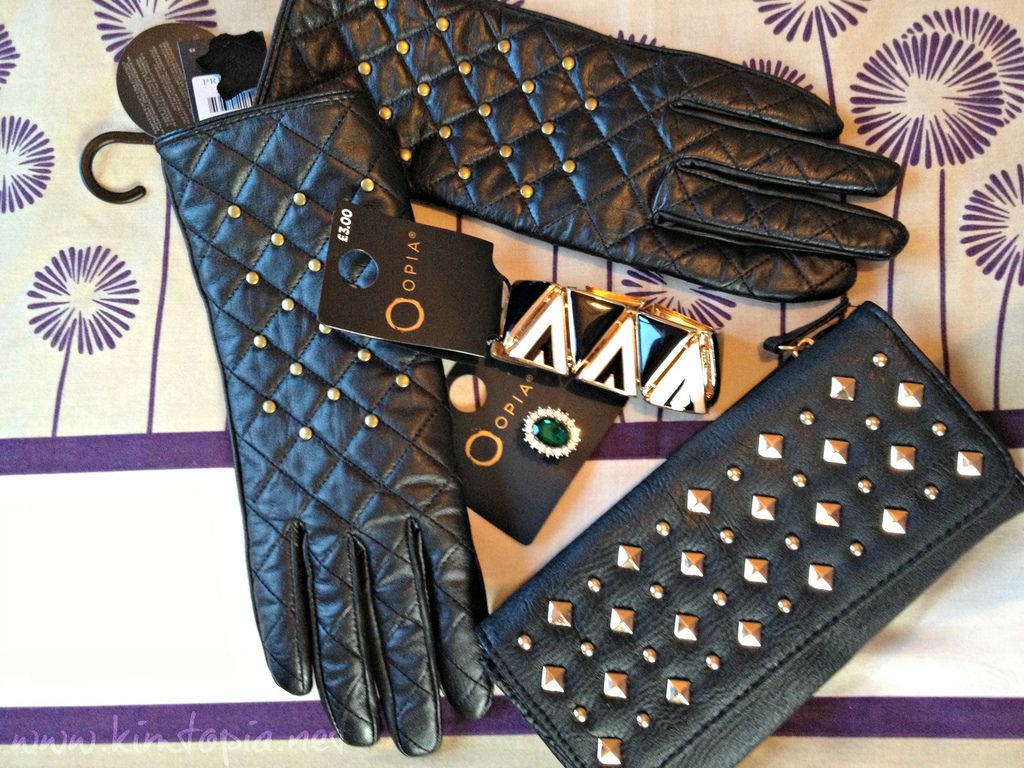 No shopping trip is complete without a wander into Primark. I went in to look at the new A/W12 range but nothing seems to have changed in my local store so I headed towards the accessories. I'm loving leather and studs at the moment and I picked up a new purse and some new gloves.

I rarely ever leave Primark without some new jewellery and this occasion was no exception. I picked up this bracelet which I am loving and this beautiful ring.
♥ ♥ ♥
Have you picked up on any these items lately? Got any recommendations on things to try?