Hello my dears :)
I hope you're all well and that you had a lovely Christmas. Tell me, what did you get up to?
I thought I'd do a post summing up what the festive period has involved for me :)
One. Cute reindeer that I came across unexpectedly at a local garden centre! So, so cute and friendly!
Two. Decorating the Christmas tree with new sparkly decorations that I bought after a bit of a shopping spree!
Three. Burning the Christmas Eve Yankee Candle. It smells like berries :)
Four. Beautiful festive flowers that I unexpectedly won at work on Christmas Eve!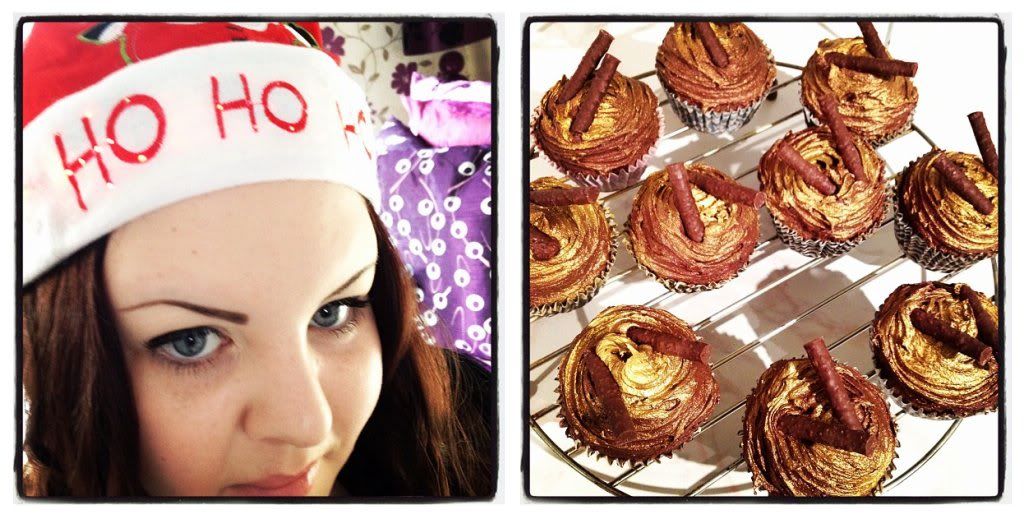 Five. My Christmas hat that I wore to work on Christmas Eve and out in town that night. It flashed and everything!
Six. Chocolate mint cupcakes, handmade by moi, with an uber cool gold finish!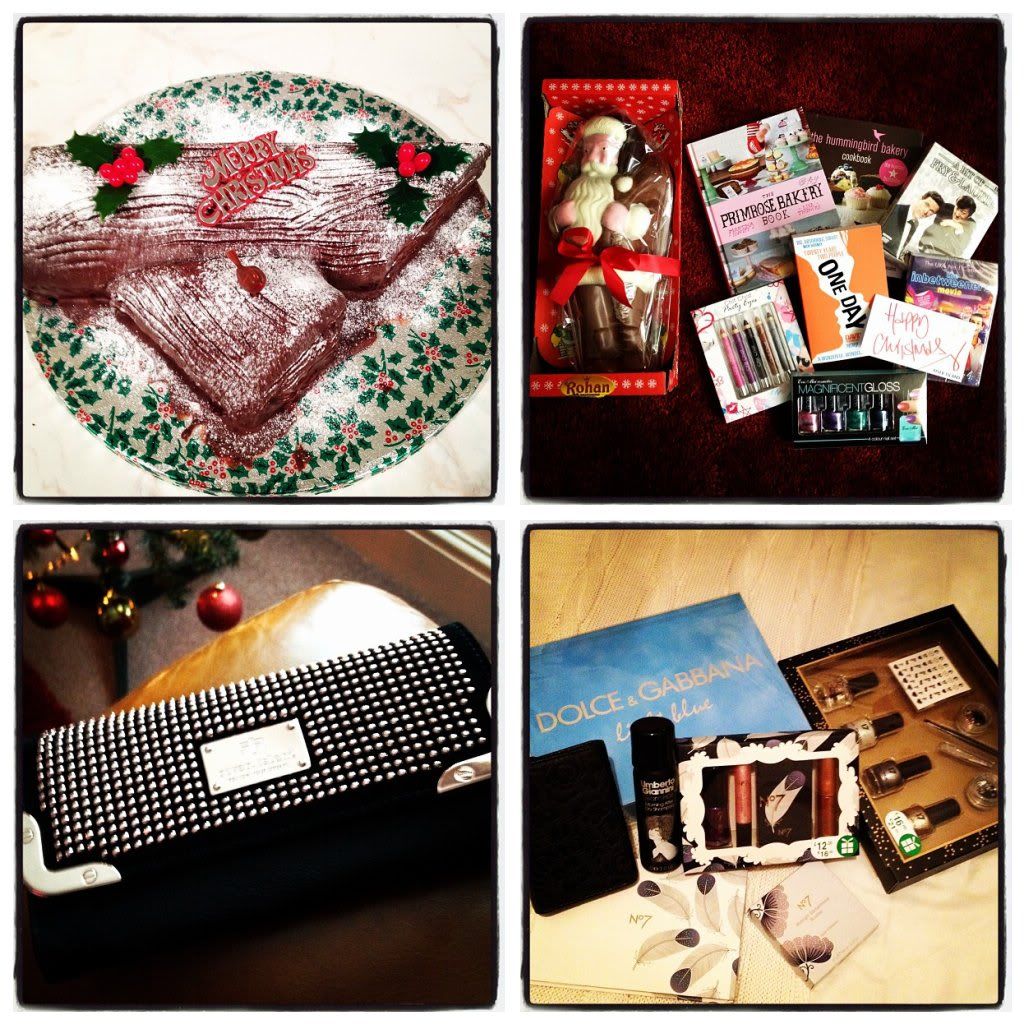 Seven. Making a chocolate log has become a bit of a tradition in our house, although I must confess it was my Dad that created this beauty.
Eight. Christmas pressies! Check out the ridiculously huge chocolate Santa that my Mum thought was a hilarious present!
Nine. A beautiful present from my sister - she knows me really well, I'd been eyeing this up for a while. I'd really like the matching bag but it's sold out everywhere!
Ten. Sale bargains that I picked up in Boots over the bank holiday.
♥
How was your Christmas?