Hello all :) Apologies for dropping off the blogging radar recently, things have been a bit hectic lately but I'm getting back into the swing of things, starting off with a Glossybox post!
As you may have heard, the first Glossybox of 2012 is a limited edition hot pink box in celebration of Valentine's Day which is just 2 weeks away, packed with items to make you look your best on the day.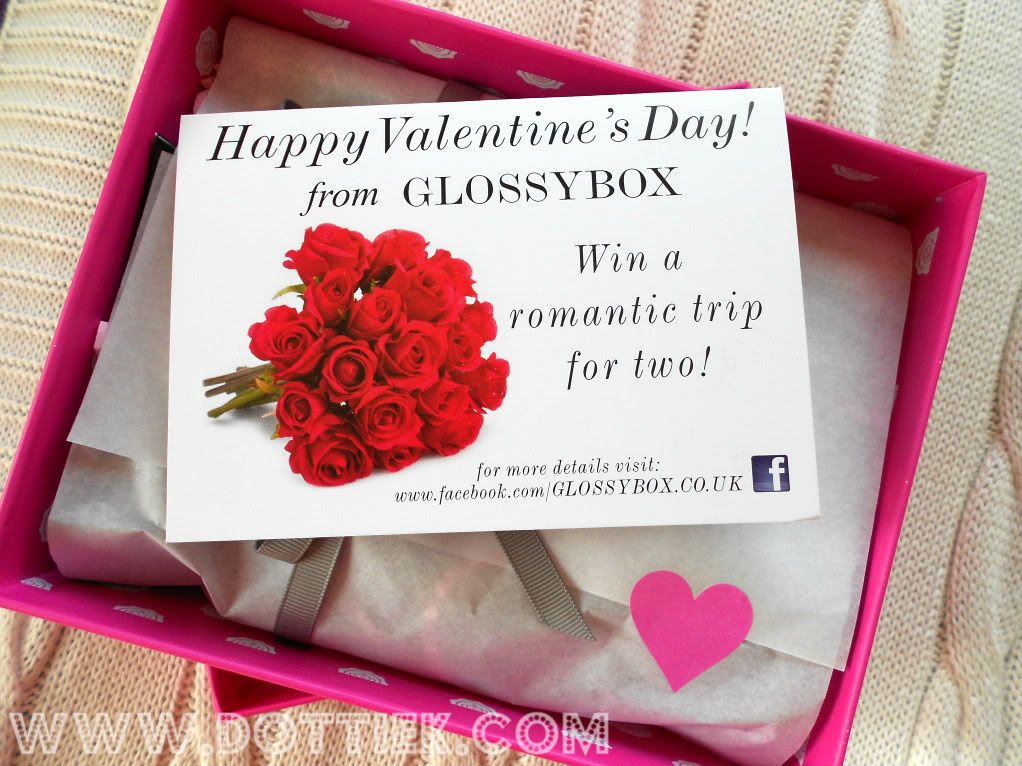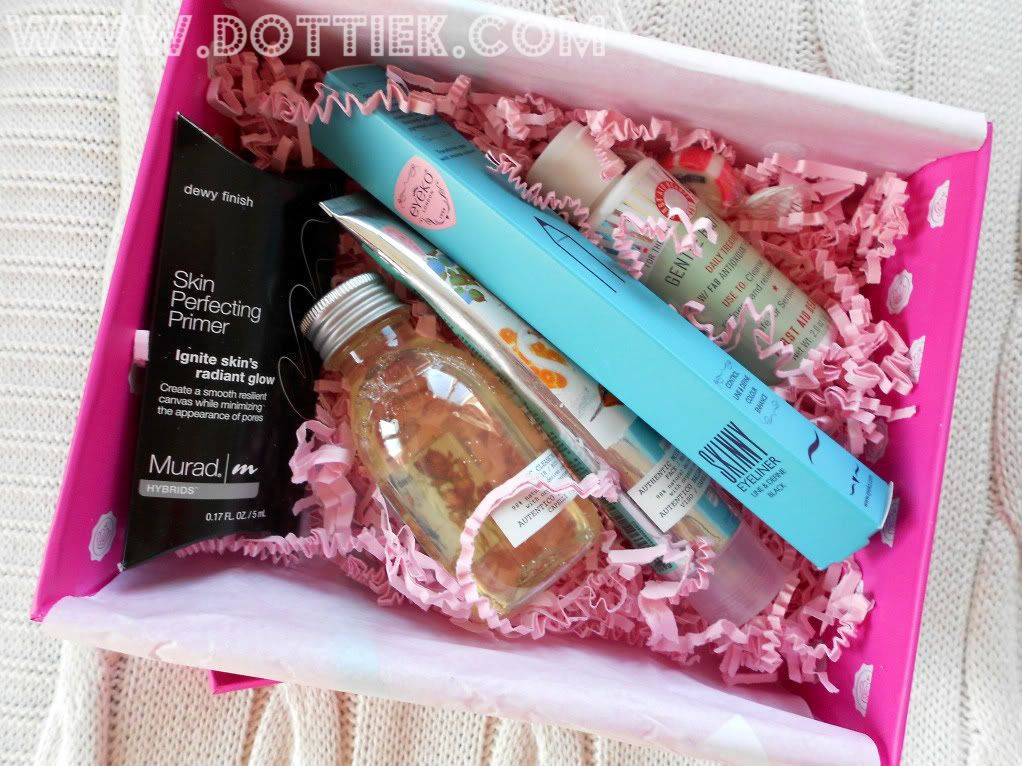 The Goodies
On to the products and first up there are two items from Davines. First up there's the Authentic Cleansing Nectar for hair and body, and secondly the Authentic Moisturising Balm for face, hair and body. These smell absolutely divine, I cannot wait to use them!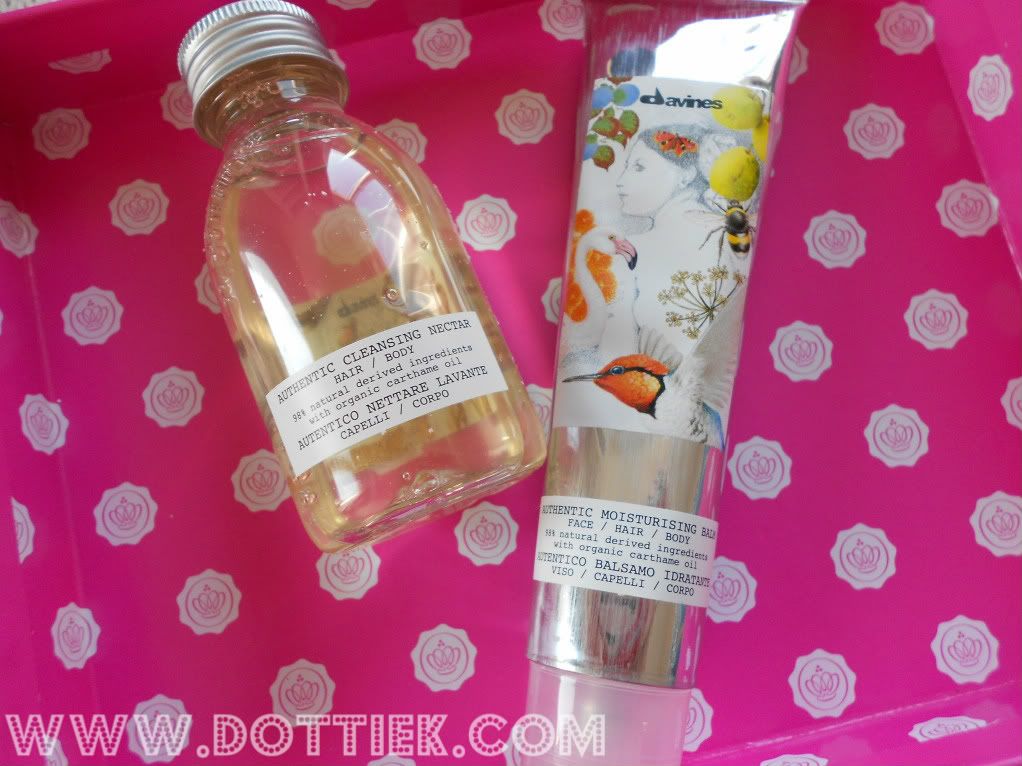 Next, we have the First Aid Beauty (or FAB) Gentle Body Wash Daily Treatment with Antioxidant Booster which claims to cleanse, calm redness and relieve dry skin. Perfect time of year to receive this. Check out the cute Glossybox sweetie!
Up next we have the Eyeko Skinny Eyeliner in Black. It's your standard pencil liner, with extra long handle. I haven't used Eyeko since they rebranded and hiked up their prices so it'll be interesting to see what this liner is like and whether it's worth the price tag.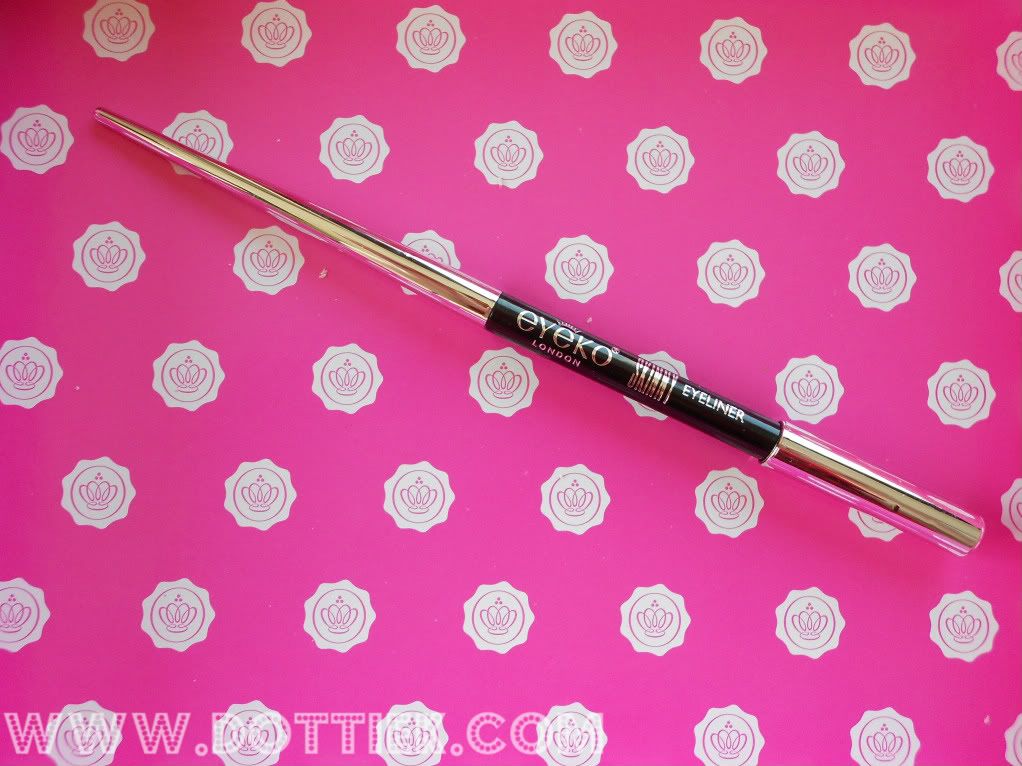 Finally we have the Murad Skin Perfecting Dewy Finish Primer. I usually stay clear of anything that contains the word dewy, as I much prefer a matte finish to my make up. However I'm more than willing to give this a go and see how it looks on the skin.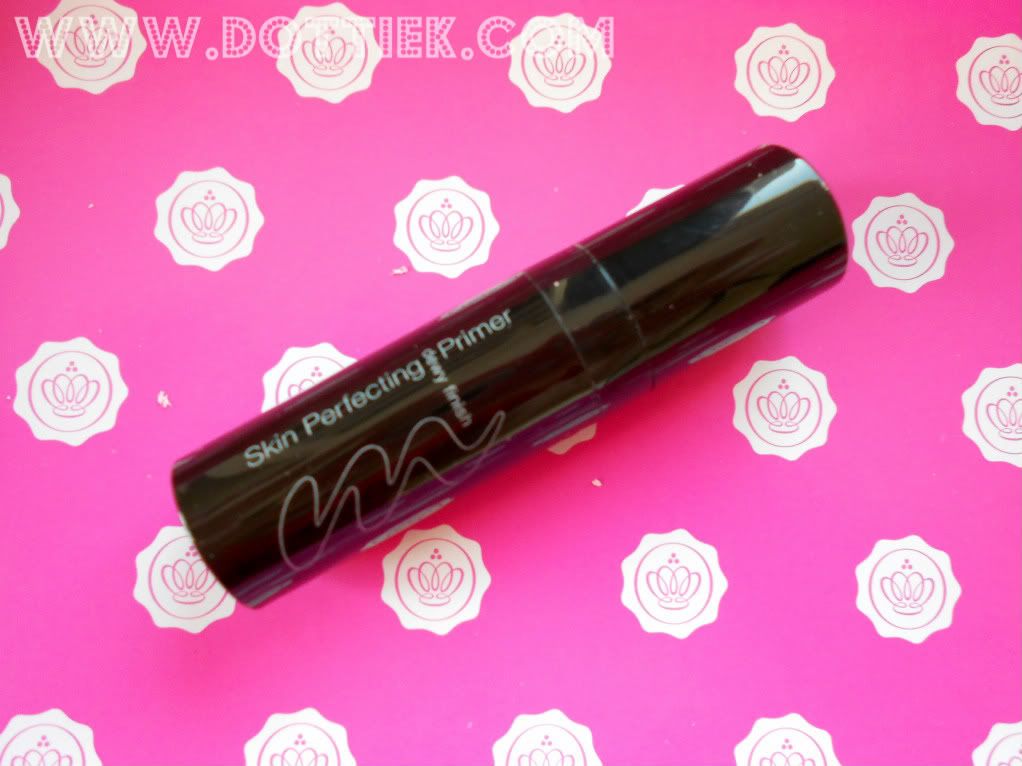 Swatches
On to the obligatory product swatches and from left to right we have: Murad Skin Perfecting Primer, Eyeko Skinny Liner, First Aid Beauty Gentle Body Wash, Davines Authentic Moisturising Balm and Davines Authentic Cleansing Nectar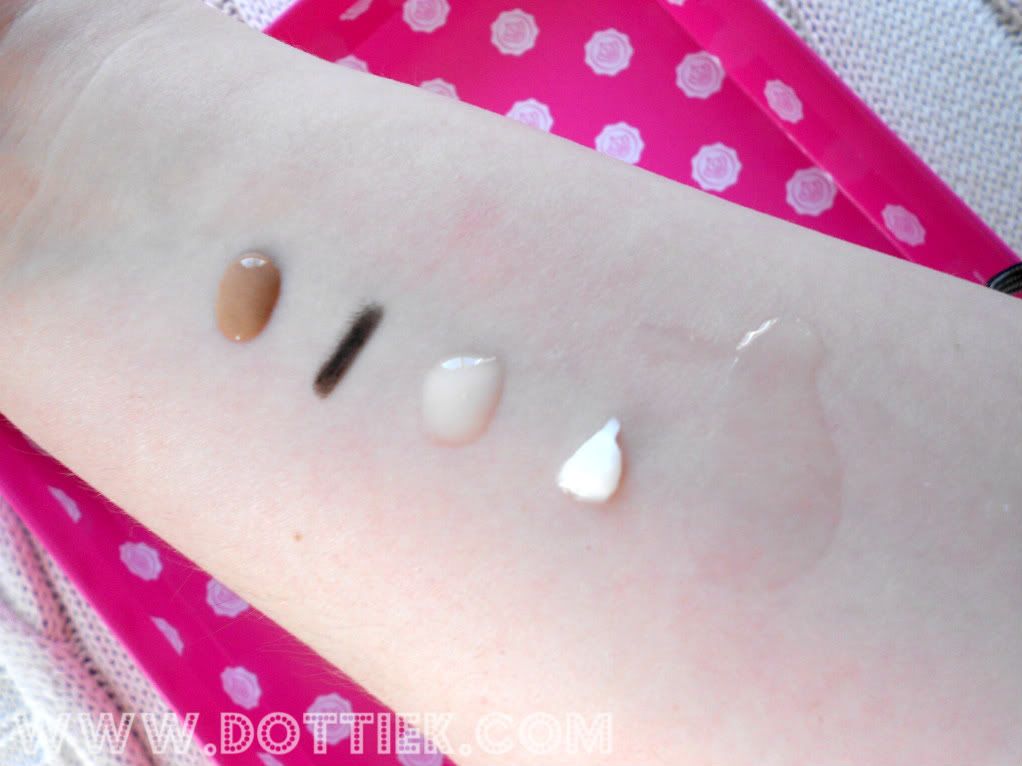 ♥ ♥ ♥
Have you received the Valentine's Day edition Glossybox? Will you be making a special effort on Valentine's Day? Have you tried any of the products in this month's box? Let me know what you think :)