Just before Christmas, I had a bit of a Liz Earle splurge. I've been loving Cleanse & Polish for months now, so I thought it was time to try some other products. The great thing about the Liz Earle website is that you can buy mini versions of the full sized products so I ordered everything that I wanted to try and also stocked up on a large Cleanse & Polish. Look how they wrap everything up :) So cute!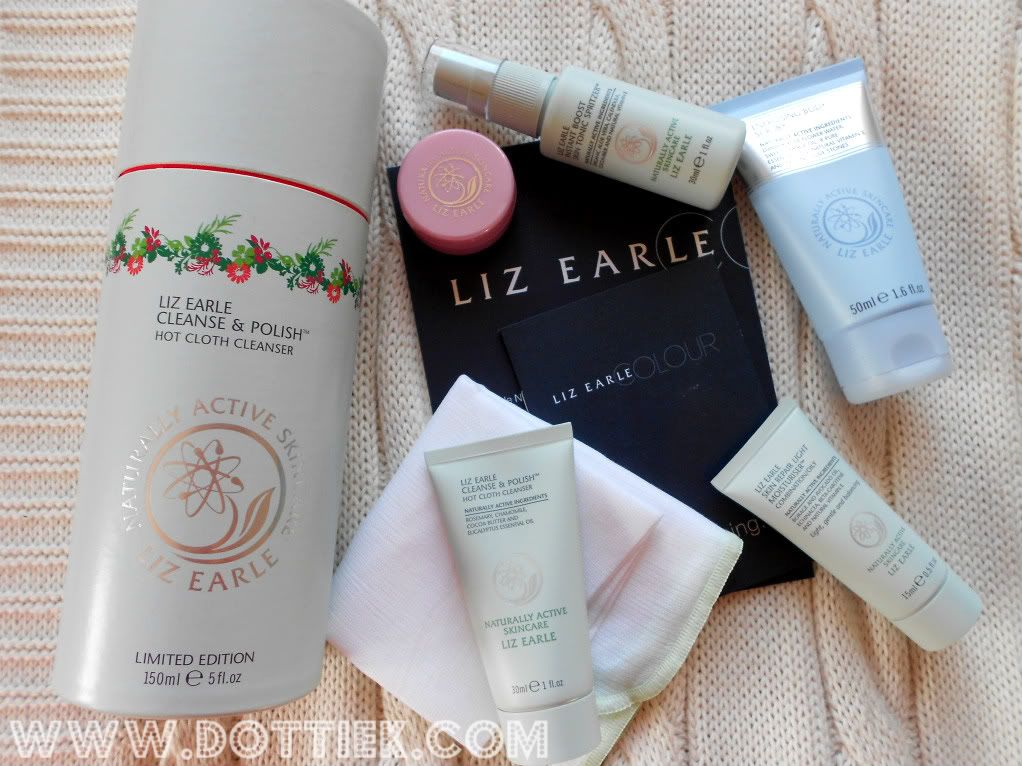 Cleanse & Polish Hot Cloth Cleanser
I picked up the Christmas edition as it was a larger size and also came with a muslin cloth. They also sent me a complimentary sample size which will be handy to take to IMATS with me :)
Skin Repair Light Moisturiser for Combination/Oily skin
I really want to get my skincare routine down to products from one single brand so after hearing good things about this moisturiser, I decided to pick a sample tube of this up. It smells amazing, hydrates my skin without leaving it greasy or sticky. I also find I can wear it under make up and it doesn't make a difference to the longevity of my foundation.
Instant Boost Skin Tonic Spritzer
I needed a good toner so picked up the small spritzer bottle. This smells just like the moisturiser - heavenly! I use it after cleansing with Cleanse & Polish. It's lovely and refreshing.
Energising Body Scrub
I purchased this after trying a sample of it because I really loved it. I nearly bought the full sized product, but I'm very fickle with body scrubs - love them for 5 minutes then move on. I think once I've used up the ridiculous amounts of scrubs I have, I'll be buying the full sized version of this.
Sheer Pink Lip Shimmer
Finally, I thought I'd pick up this lip salve. It's pretty but the scent is an acquired taste. Not really my cup of tea but if you like herbally scents, this could be one for you.
Have you got any favourite Liz Earle products that I should try?