Thanks to work, this is the first year I've not had the luxury of being able to go sale shopping after Christmas. On the one day I did have off over the festive season, I wasted no time hunting down some beauty bargains on the old interweb :)
Buyapowa
Ladies, I am a convert. I'm on my
third
fourth purchase, and counting. I've saved myself a few precious pounds lately, my first purchase being Benefit's They're Real mascara (£12), and my second purchase being the highly sought after YSL Touche Eclat (£13).
I'm quite glad I got both of these at such good prices. I hate buying things full price only to not like them. I'm afraid that the Benefit mascara is one of them. Although I'm really liking Touche Eclat. Dark under-eye circles be gone!
I've also just bought Origins Vitazing Moisturiser and Origins Super Spot Remover, both of which I'm totally blaming on
Vivianna
;) Really quite excited to try them!
Total savings at Buyapowa: £18.50
Avon
I was attracted to the Little Red Dress collection in the Christmas Avon brochure and I picked up a few extra bits too!
Little Red Dress Eye Shadow Quad in Starlet
Can you believe I don't own a set of shadows to create a dark smoky eye? Me either!
Little Red Dress Mascara in Black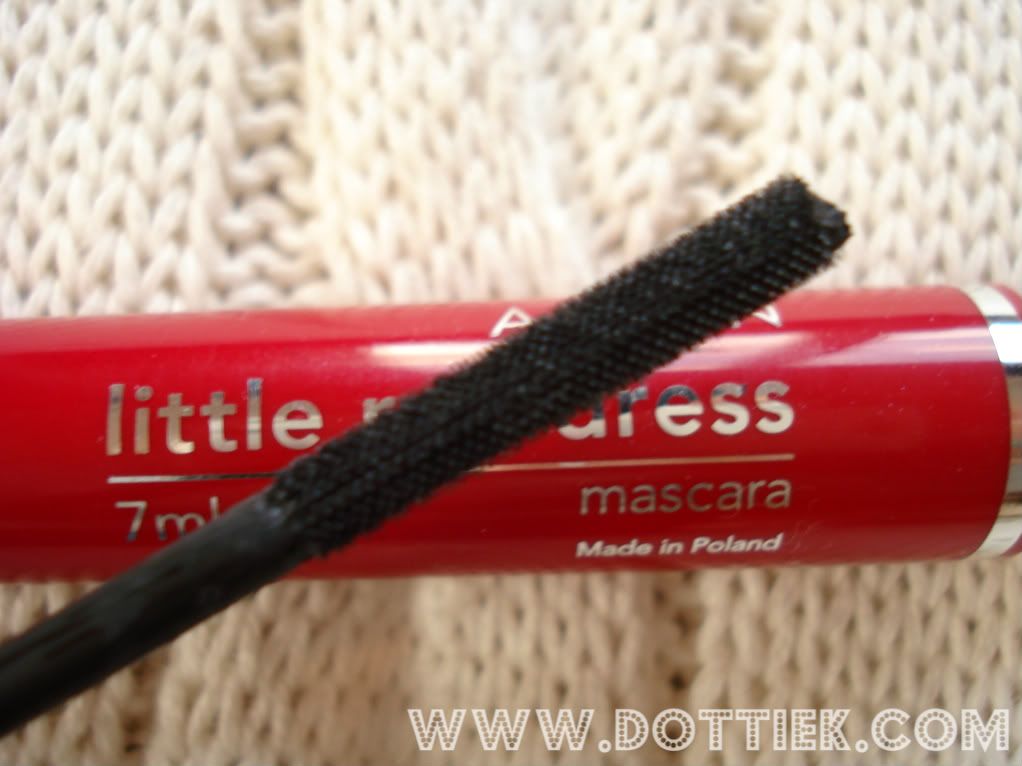 The wand on this mascara really intrigued me - do excuse the slightly out of focus photo, I must have taken about 30 and this was the best of the bunch! A lovely mascara that coats each lash without clumping. Perfect for those small inner lashes and lower lash line.
Little Red Dress Lipsticks in Red 2000 (top) and Pout (bottom)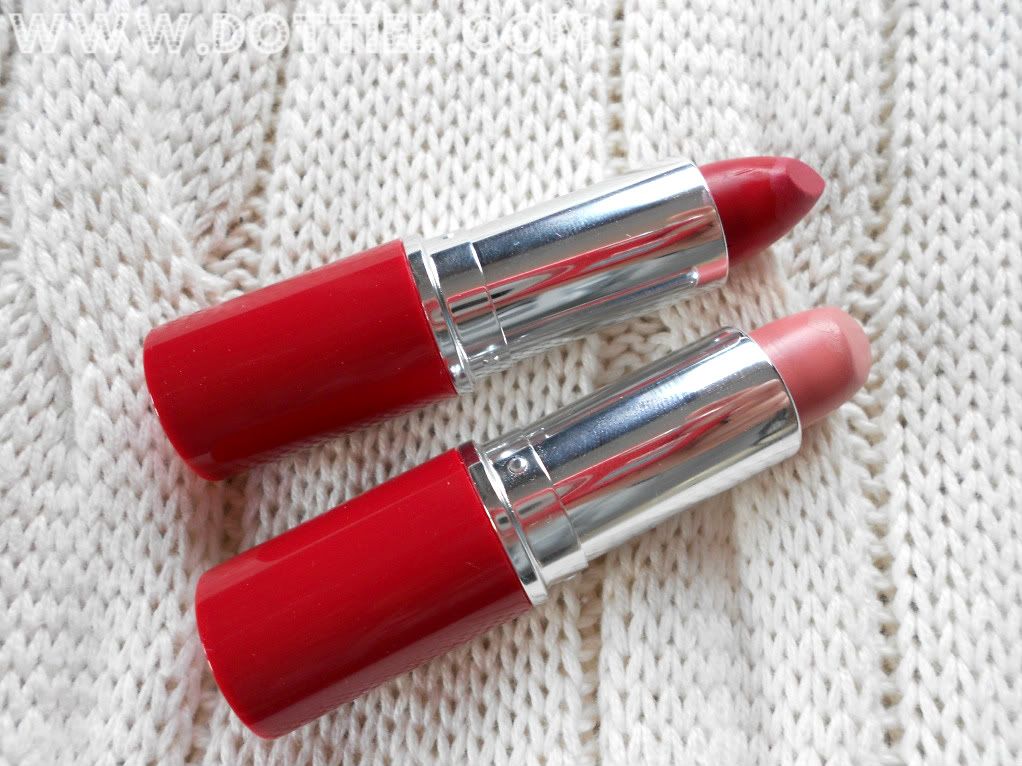 Red 2000 is a perfect classic red, and Pout is a perfect nude shade that goes with any make up look
True Colour Blush in Russet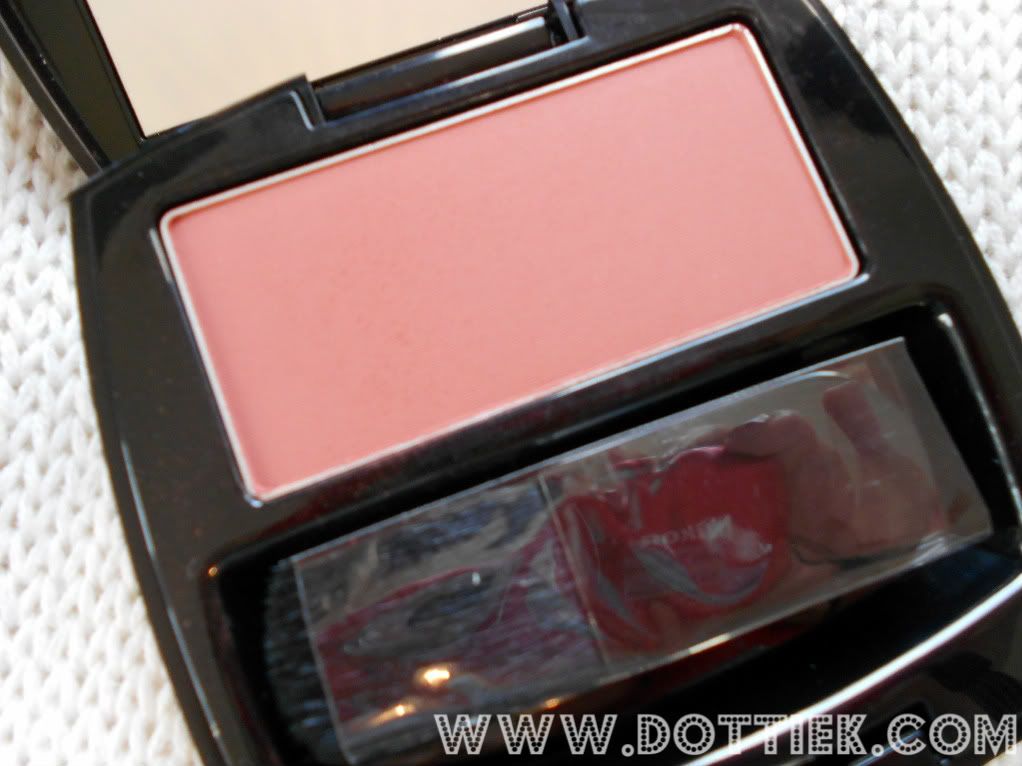 A bit of an impulse buy - it looked beautiful on the model - a lush peachy shade
Barcelona necklace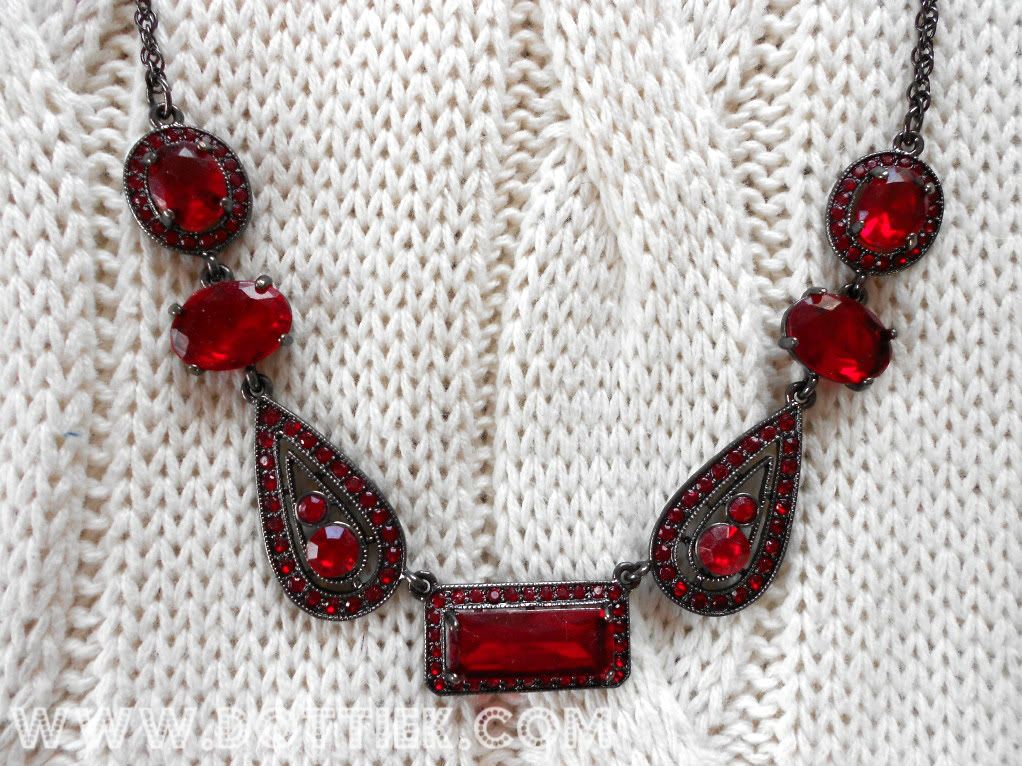 Retro glam!
Advance Techniques
And finally, on my quest for big, bouncy retro hair, I picked up a large barrelled brush and some Curl Defining Gel
I think everything I ordered from Avon was on offer!
Total savings at Avon: £27.91
Feel Unique
Another purchase I'll be blaming
Vivianna
for - sorry haha - the Jemma Kidd Light As Air Foundation (£20), and the Jemma Kidd Dewy Glow Radiance Creme in Ice Gold (£13.60)! Both are causing a bit of a stir in the blogging community lately, so I thought it was about time I saw what all the fuss was about :)
Loving the foundation - I can use it over moisturiser, powder with my Kryolan anti-shine powder, and it stays put all day and doesn't go shiny! That's a first for me! I picked up the Ultra Light shade.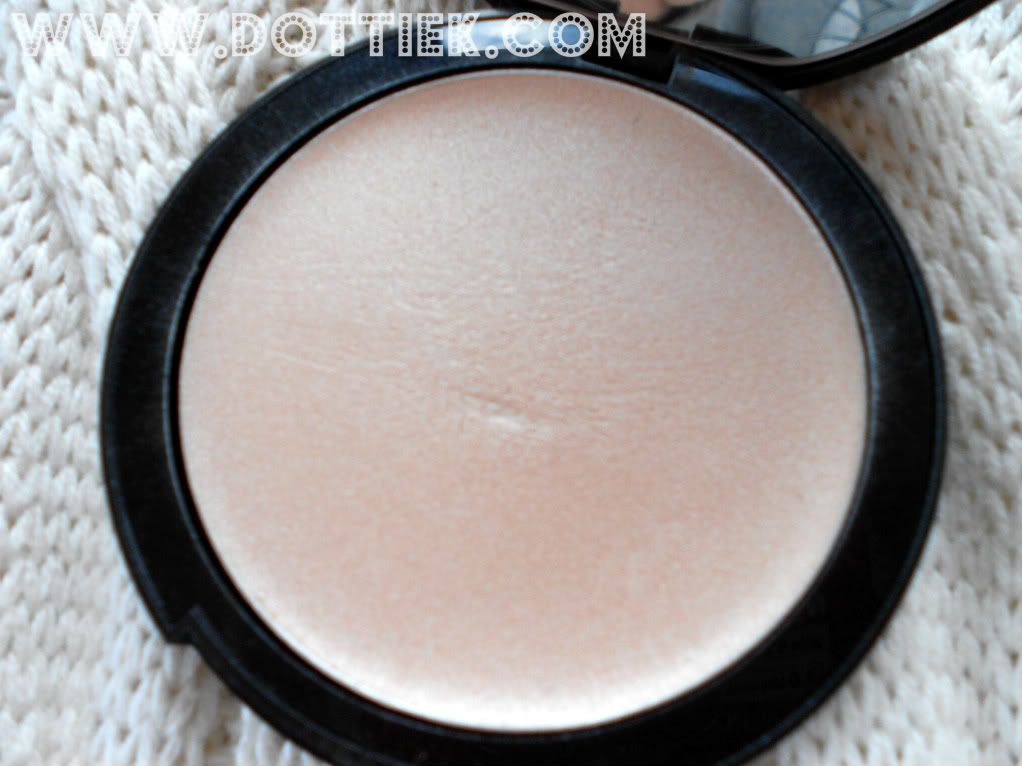 The Radiance Creme gives such a subtle, beautiful shimmer. It's the perfect finishing touch to any look. I've been using a fan brush to apply on cheekbones.
I also picked up some holographic polishes from Nubar (£7.25-£8.05) which I'd been lusting over for a while. I'll have some NOTDs coming up soon :)
Total savings at Feel Unique: £9.20
eBay
Carrying on the nail polish shopping spree, I went a little crazy on
eBay
and picked up 5 Essie polishes
L-R
: Kisses & Bisses, Topless & Barefoot, My Place or Yours, Tart Deco and Cute As A Button
I really only wanted Topless & Barefoot - yet another Vivianna inspired purchase! As they were coming from across the pond, at such great prices, it was rude not to indulge, right? This little lot cost £27.88 including shipping. If I'd bought them in the UK it would have cost £49.75 for the polishes alone!
Total savings on eBay: £21.87
The Body Shop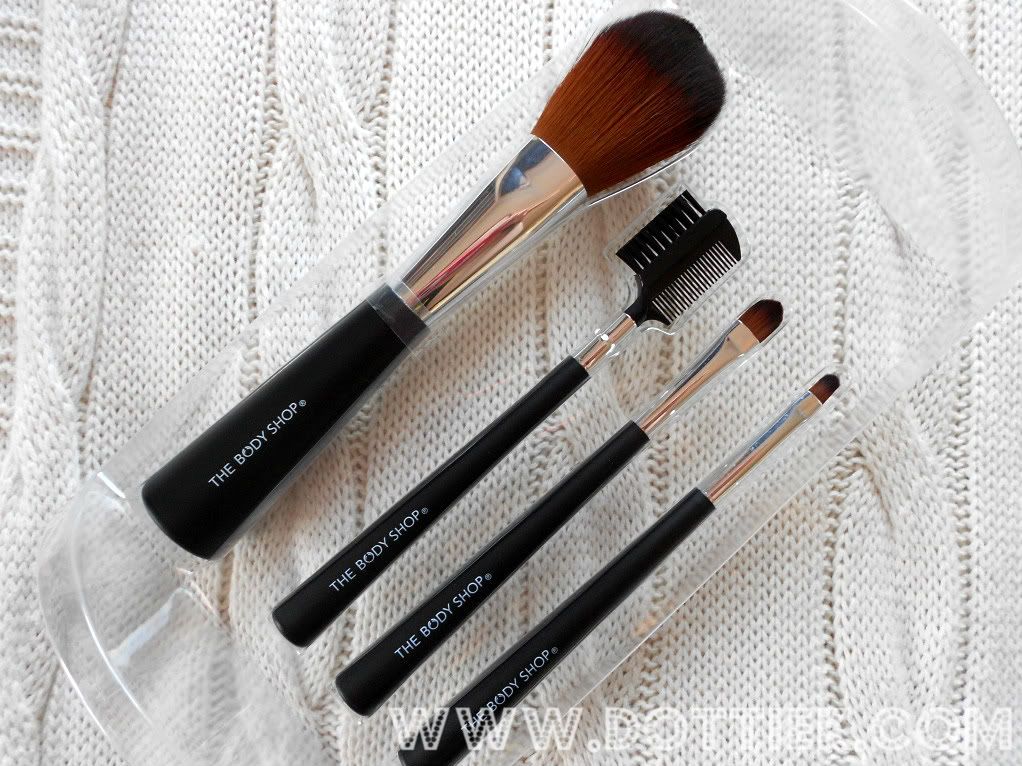 I'd been lusting after another Face & Body brush from the Body Shop for ages, but didn't want to pay £16 for it. Thanks to a heads up from a few other bloggers, I picked up this brush set and brush roll for a bargain-tastic £15 - saving myself £27!
Total savings at The Body Shop: £27
♥

Total overall savings: £104.48 - incredible!

These are my beauty bargains - I'm quite pleased with myself - saved a fortune! Have you gone crazy in the sales?