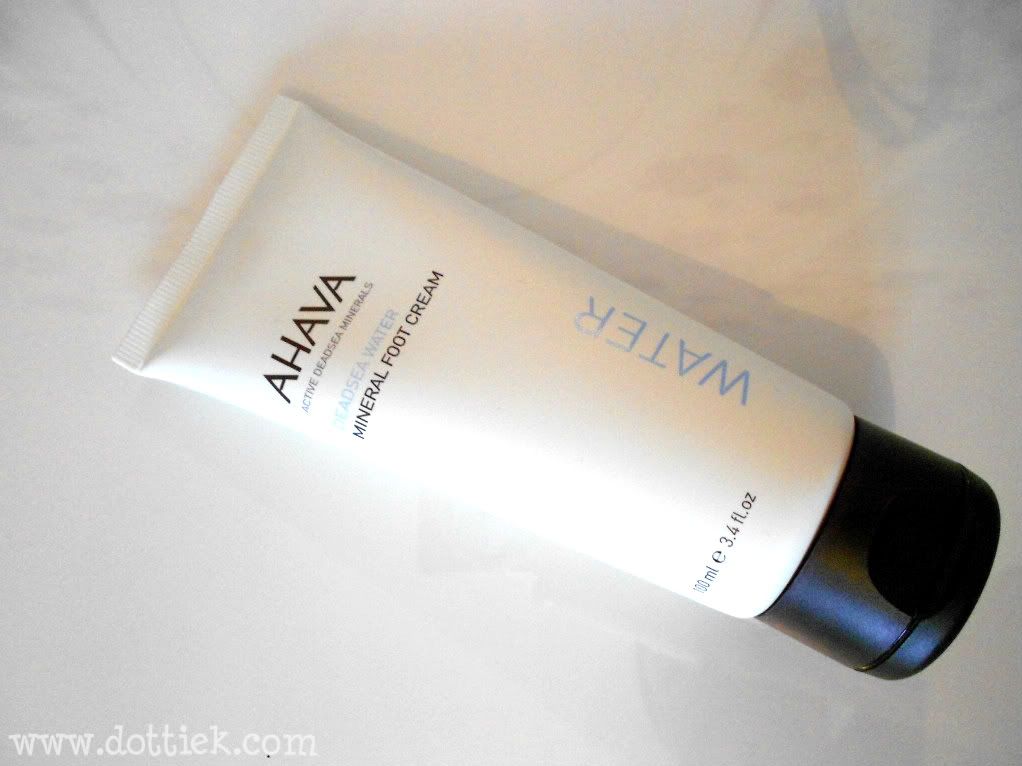 Product
Ahava say
:
Wrap your feet and legs in the soothing comfort of this rich blend of moisture enabling minerals. This ultra-absorbed cream hydrates dry and rough skin, enveloping your feet in silky softness and making your skin noticeably smoother. Step through the day with comfort and confidence.
I say
: I'm quite impressed with the Mineral Foot Cream. It's a lovely light lotion, that's easily absorbed into the skin. Prolonged use has pepped up my feet an absolute treat, and I'm left with soft, smooth, hydrated feet.
Application
Ahava say
:
Massage a small amount into clean feet and legs until absorbed.
I say
: Mineral Foot Cream is a lovely, luxurious cream that once applied, will sink into the skin to renew and replenish leaving me with soft, smooth feet. It's not heavily scented like other Ahava body products I've tried (and adored). This one smells a little like suncream but definitely isn't an unpleasant scent. A little goes a long way, which is always a bonus so I can see this lasting me a while.
Price
: £13.30
Size
: 100ml
Available from
:
Ahava
Ratings
Product
: 10/10
Price
: 9/10
Packaging
: 10/10
Overall
: 9/10
Purchase
: Yes
♥ ♥ ♥
Are you a fan of Ahava? Which products are you using for perfect tootsies?
*PR Sample - read my
disclaimer