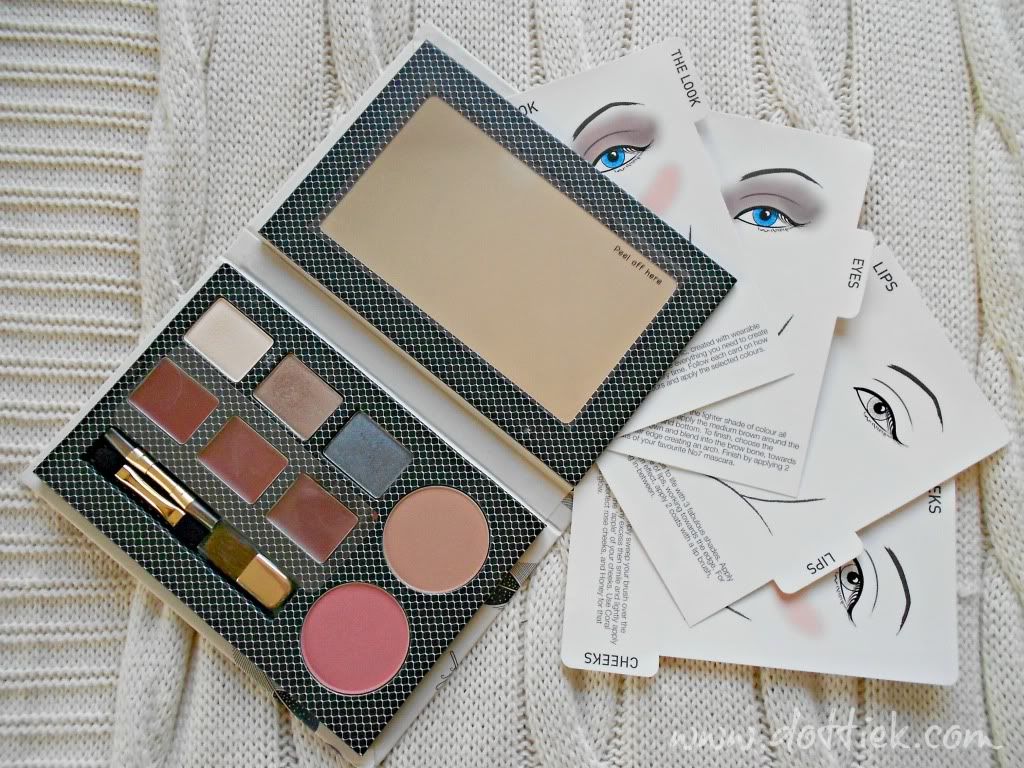 Considering I bought this in the January sales, this post is a little overdue! If you're anything like me, I love nothing better than picking up the Boots Christmas Gift Guide and flicking through, marking off items that I would buy
for other people
mainly for me. I think I had a list as long as my arm of the items I'd spied that would sit perfectly in my beauty collection. The day after Boxing Day I happened to be at work (glutton for punishment?!) and I knew the Boots sale was on so I skipped down on my lunch break and bought a whole host of half price goodies. I mean, it'd have been rude not to, right? I *think* this item was about £10 full price so I would have bought it for around £5.
I've not tried a huge range of products from No 7 - I'd previously stuck to their mascaras and nail polishes but have branched out since trying this product. The Get The Look Daytime Palette seemed to be a good bet as it meant I could trial the No 7 shadows, blush, bronzer and lippies in pan format. What a blooming good idea that was. I love everything about this palette from the design, to the tutorial cards for inspiration, and of course the product selection.
The palette contains 3 buttery soft eyeshadows in everyday shades - there's a creamy satin shade which works well as a highlight shade on eyes and cheeks, a beautiful satiny taupe shade which I love to put all over the lid on a 'I can't be bothered' kind of day as it brings out the colour of my eyes, and a gunmetal grey which works well as a shadow or a liner.
I adore the blush and bronzer. I was a little hesitant to try the bronzer as I find it really hard to find bronzers that work for me without being orange or muddy. Luckily, it's a beautiful matte shade that complements my pale skin perfectly. The blush is a gorgeous coral toned pink which works really well with my skin and it looks lovely on the apples of my cheeks.
There isn't a massive amount of difference in the three lip shades and at first I thought they'd be too dark for me and too red. I'm not a red lippie kind of girl, I really don't think I can pull it off that well to be honest, but these shades apply well, are buildable so you can achieve the look you're after and last for a few hours before you need to touch up.
I love the packaging, I think its really rather lovely. The Get The Look cards are handy if you're looking for inspiration or are a make up novice. I really liked the full sized mirror - perfect for touching up on the go and I'd definitely pop this in my bag if I was staying out for the night or travelling. The only thing I didn't think was necessary was the brushes. When will make up companies learn they are rubbish? If they weren't there we could have had a few extra products - I'm thinking eyeliner!
Overall, a fab purchase and something that I would not hesitate to buy as a present this year.
♥ ♥ ♥
Only 105 days to go ;)