The warm weather is making a come back this week, so I've decided to adopt a summery theme to my makeup. Hello shimmer!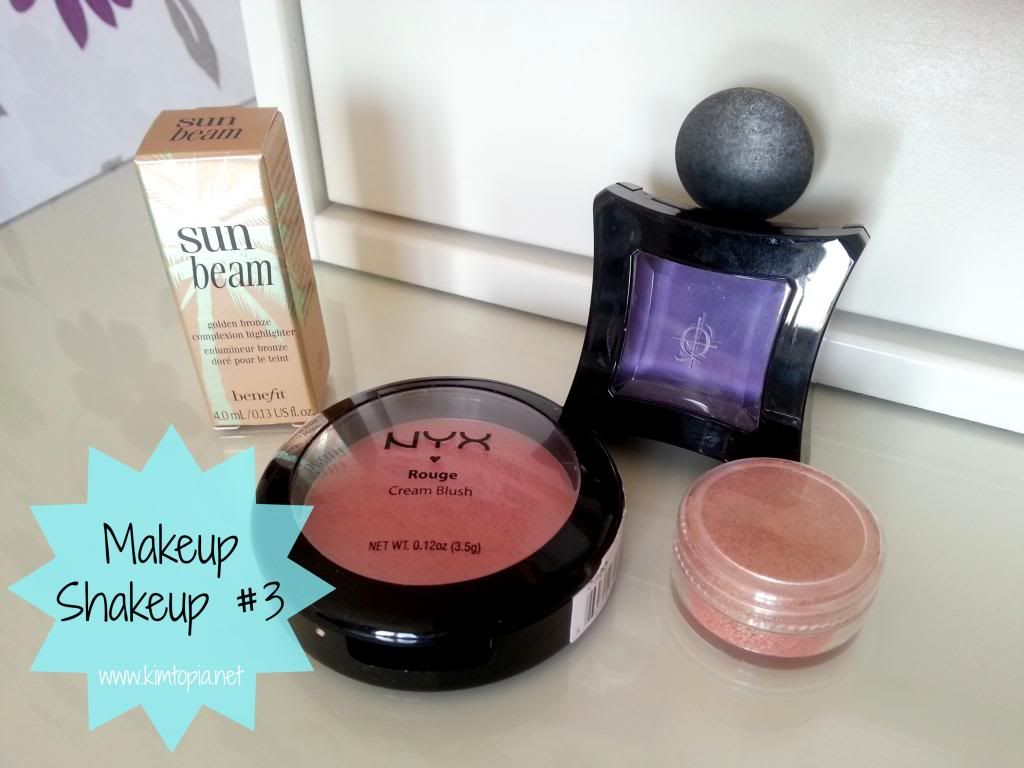 ♥ Benefit Sunbeam Golden Bronze Complexion Highlighter ♥

I love using a highlighter to accentuate and I've had this sample tucked away in my stash for such a while, I thought it was about time I dug it out and put it to use. Powder highlighters are well within my comfort zone so a liquid version is something I'll have to work with. Sunbeam is gorgeous and I can't wait to use this with my foundation for a subtle glow.


♥ NYX Rouge Cream Blush in Natural ♥

I raved about these when I first got my hands on them many moons ago with my first Cherry Culture order. The NYX cream blushes were my first foray into the medium and I loved them until I discovered the Topshop cream to powder formulas which are now my absolute favourites. There's something so undeniably pretty about this shade that gives me just the right amount of subtle colour on my cheeks.


♥ MAC Melon Pigment ♥
Another product I've had for an absolute age! I remember being obsessed with this and wore it to death when it arrived. I've got a little left (these samples from
Makeup Geek
go a loooong way) and I think its perfect for warm weather. A shimmering eye with a complementary blue or purple eyeliner works wonders on me, which handily brings us on to my next product...
♥ Illamasqua Powder Eye Shadow in Inception ♥

Unfortunately I mislaid my favourite purple gel liner so the next best thing is Inception eye shadow mixed with some Illamasqua Sealing Gel for a rich, deep violet liner. Perfect!

♥ ♥ ♥

Do you adapt your makeup with the weather? What's your go to look on a sunny day?