To keep my legs in tip top condition for summer, I like to use a good exfoliating scrub to help them stay silky smooth and hydrated. I recently had the opportunity to review the Ahava Softening Butter Salt Scrub* so I was excited to try it when it landed on my desk. I've only ever used sugar scrubs in the past so I was intrigued to see how a salt scrub would differ.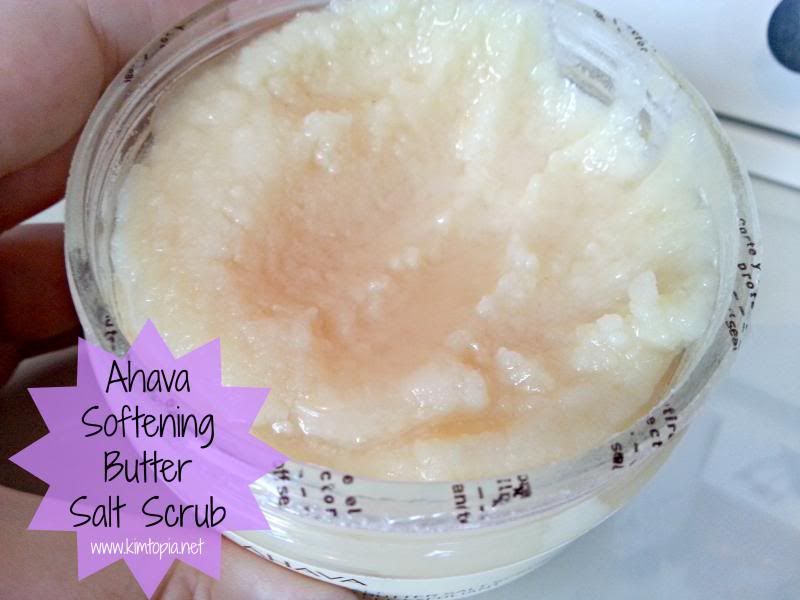 I've really loved the Ahava products I've
tried in the past
and I'm pleased to say this is yet another favourite. Combining a blend of Dead Sea salt crystals, Jojoba and Coconut oils all of which soften and hydrate the skin's surface to provide a renewed glow and energy, and Dunaliella Algae which is naturally rich in antioxidants and Vitamin A which help to reinforce skin's natural protective processes and moisturize skin, this rich-textured, energising scrub exfoliates and hydrates, leaving skin to feel amazingly soft and smooth.
The scrub feels like any other regular exfoliating scrub I've tried. The texture and consistency is the same however I find its a lot easier to rinse off with no sticky residue left behind. My legs are left incredibly smooth and soft and there's no need to use a separate moisturising product. It smells clean and fresh like the rest of the Ahava range which is a refreshing change from the super sweet sugar scrubs.
A 350g tub retails for £25.00 and is available from
Ahava
♥ ♥ ♥
Do you prefer salt scrubs to sugar? Let me know your favourite! :)