I'm somewhat amazed that I managed to waltz in to my local teeny Boots store and pick up three of the new Revlon ColorBurst™ Lip Butters. We're usually the last to get new ranges but they seemed to have the majority of them on the Revlon stand. As it was 3 for 2, I purchased three. Well, it would be rude not to, right?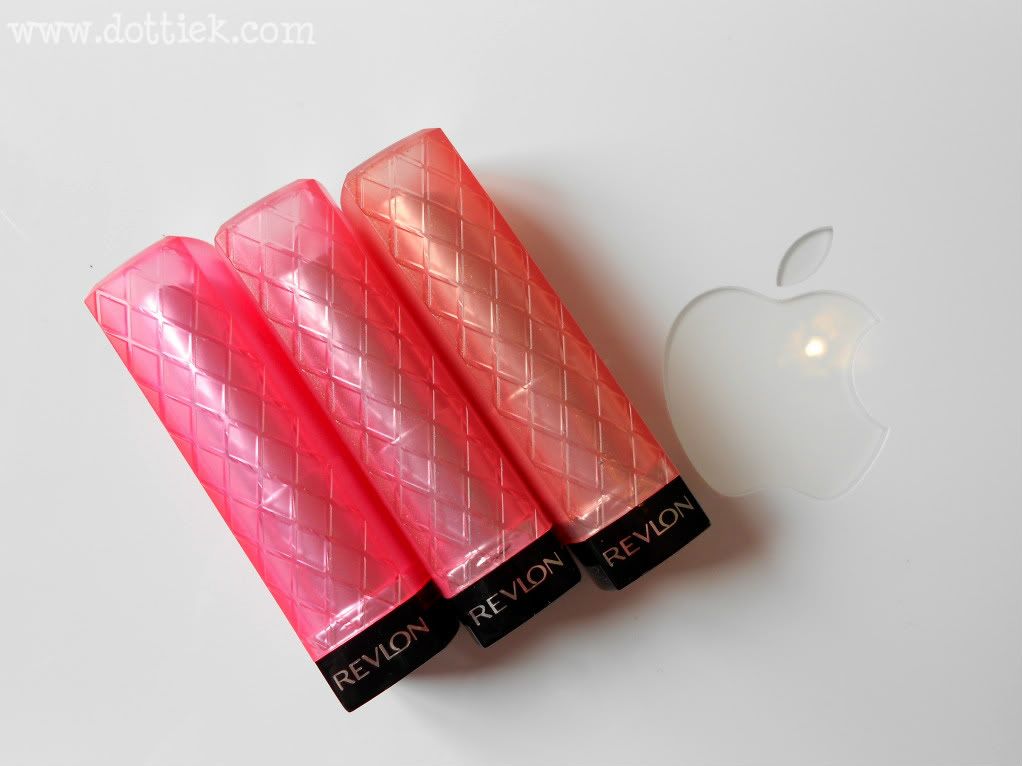 L-R
: Sweet Tart, Strawberry Shortcake, Peach Parfait
Sweet Tart
I don't quite know what made me pick this up. When I was having the obligatory swatching session, the colour reminded me of a YSL Candy Rouge Volupte that I own (and really should get more use out of) but a better formula. And of course, cheaper to replace if I lost it. A beautiful colour that I adore for Spring/Summer. It has a lovely buttery formula, reminiscent of my Palmer's Cocoa Butter Lip Balm, and its such a beautiful colour that it's a total winner for me!


Strawberry Shortcake
This was the only Lip Butter that didn't have a tester. I sort of got sucked in by the name as it sounds so lovely. I was pleasantly surprised. A very lovely pink. The formula is, again, soft and buttery. This shade is more glossy than Sweet Tart and it's a sort of lipstick/lip balm/lipgloss hybrid. I really like it!


Peach Parfait
I think this is the dud one in the range to be honest. Yes it's peachy and its soft and buttery and glossy, but it contains glitter. No thank you. Not my cup of tea at all.


♥ ♥ ♥
Well, consider this bandwagon well and truly hopped on ;)

What do you think of the Lip Butters? Are there any stand out shades for you?