I was lucky enough to recently have been sent some products from the Gold by Giles Beauty range which is currently being sold in New Look stores. If you're not familiar with the brand, Giles Deacon has teamed up with one of my favourite high street stores to create a purse friendly beauty collection that is right on trend for Spring/Summer 2012. The collection features lots of staple pieces including shadow quads, blushes, bronzer, highlighters, eye liners, mascaras and lashes, lipsticks and glosses, nail polishes and wraps all ranging from a purse friendly £1.99 - £5.99!
♥ ♥ ♥
I've split the products up into eyes, lips and face so you're not bombarded with a huge post :) Today, we start with eyes!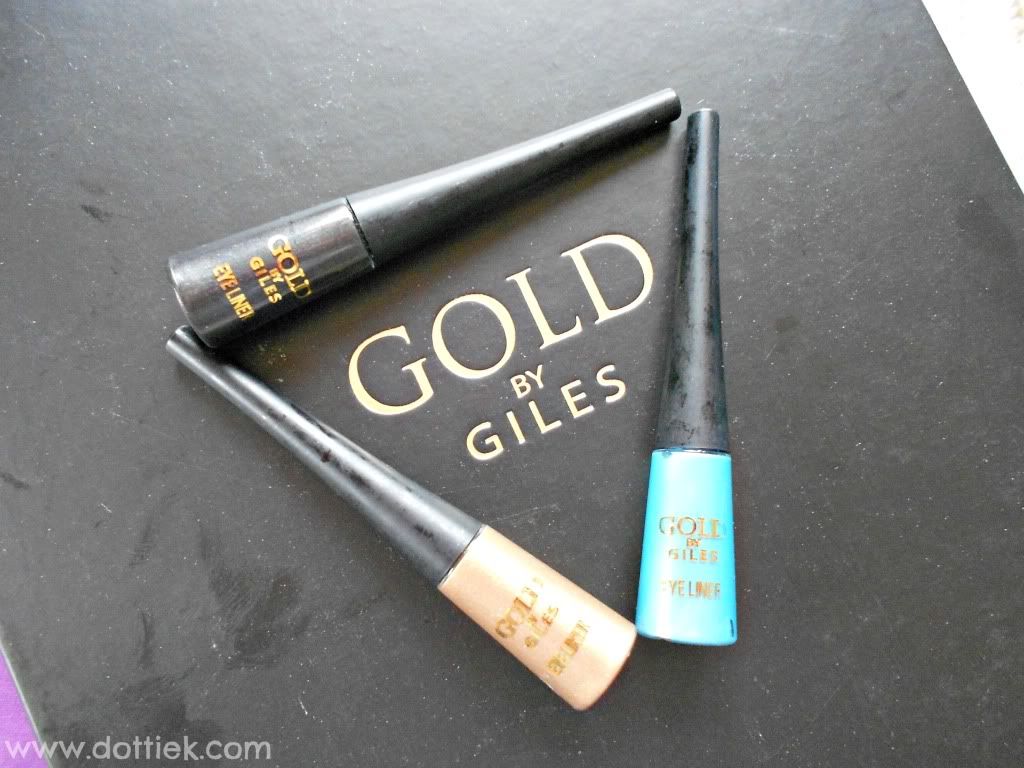 When I saw liquid liners in the collection I hadn't held out much hope for them being good products. I was thinking cheap watery formula, no staying power yada yada. However I was pleasantly surprised. The colours are beautiful. From top to bottom we have a black, gold and teal with a shimmer finish. All liners have a long, flexible brush which is a plus for me as I am utterly hopeless with liquid liner which is why I switched to gel liner ages ago! Each shade is very well pigmented and buildable if you want a more intense colour pay off. I was surprised at how incredibly quickly they dried. There was no smudging or moving and they took a bit of elbow grease to remove, especially the teal! Priced at £2.99.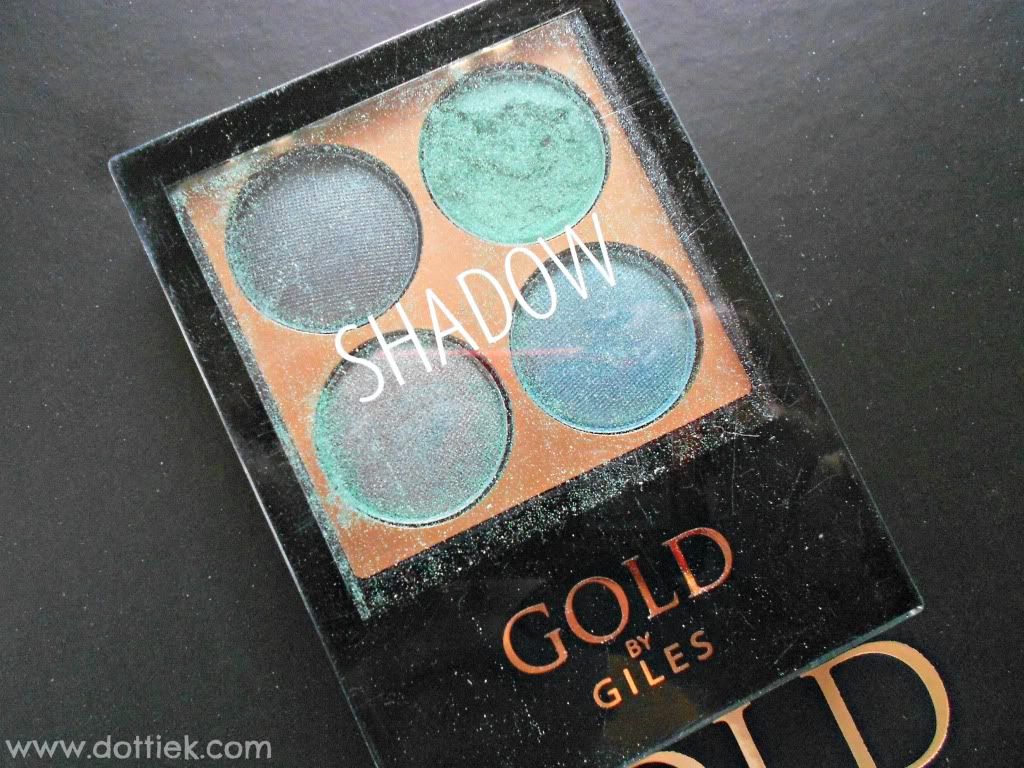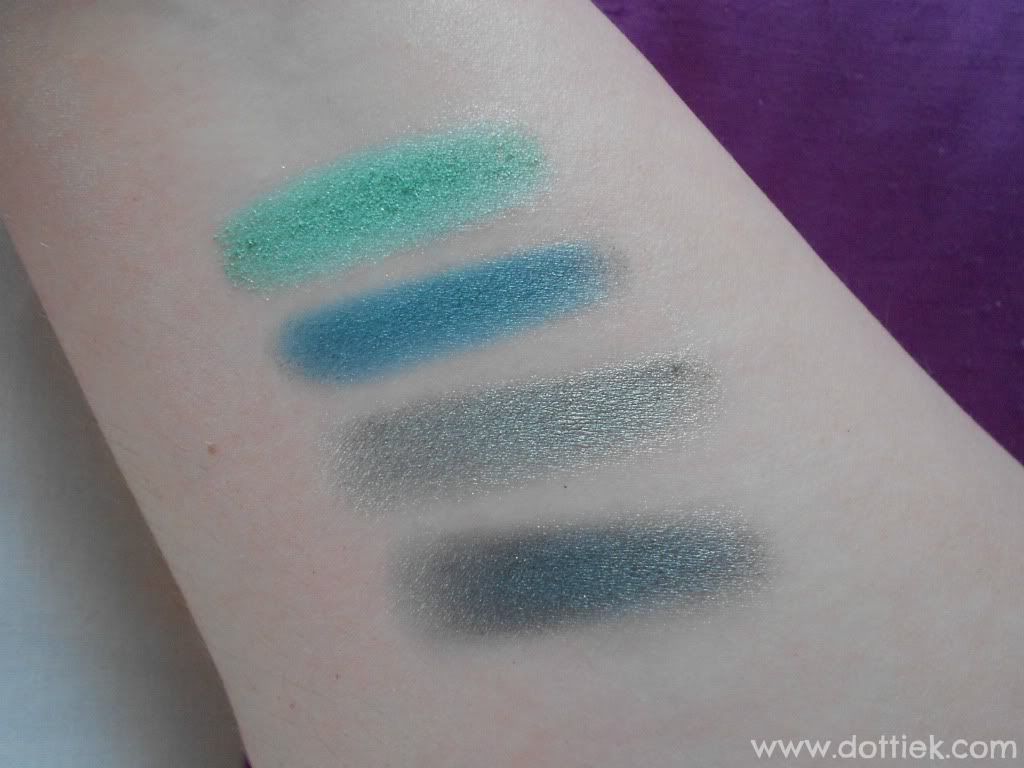 Unfortunately one of the shadows in this quad (top right) had smashed in transit and it turned everything in my box green! Something to bear in mind if you're ordering online. I absolutely love the colours in this quad - I've got a thing for green shadows and bronzed skin in summer! I've swatched them on my arm starting with the shade on the top right going anti clockwise. These were all swatched without primer - check out the colour payoff! Very impressive! The shadows are buttery soft and very pigmented. I can see me getting a lot of use out of this palette when summer finally arrives. Priced at £3.99.
Brow & Liner Set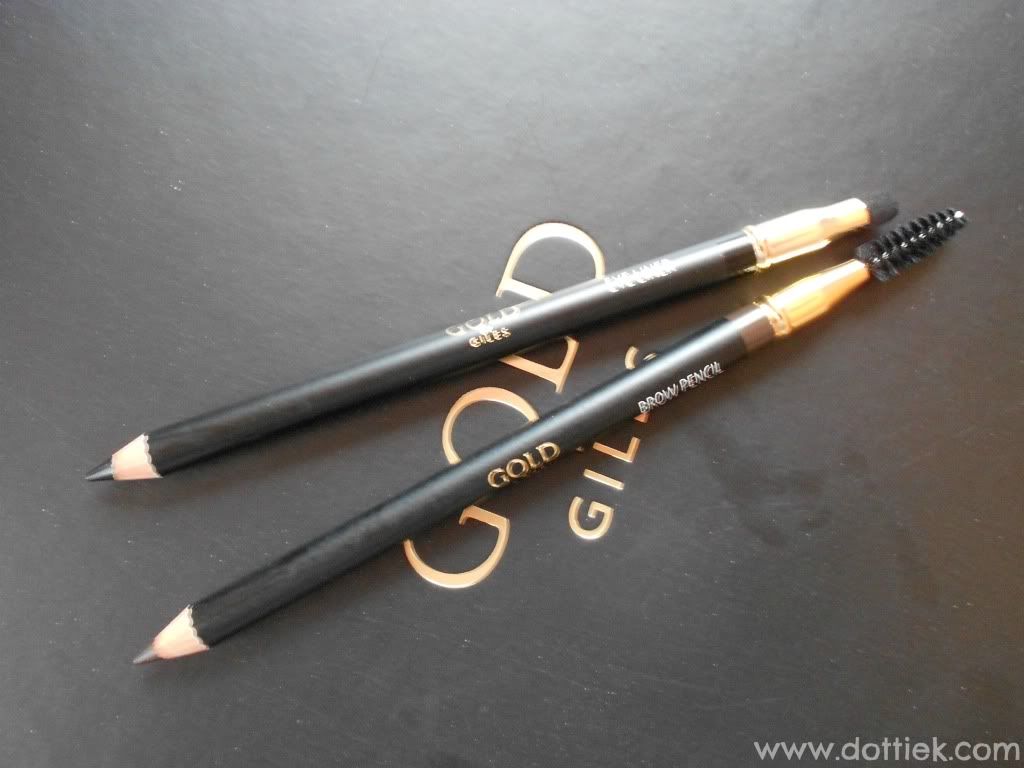 This duo was a point of concern in the range - there only seems to be the one set. Whilst a black liner is a staple in any girl's make up bag, I can't see the brow pencil being of use to many people as it's so dark, however I guess it can be used as a liner. The brow pencil is very pigmented and the brush is a nice touch. The liner is a good solid black and the smudger was surprisingly good as you can see from the swatch as it easily blends out the colour and mutes it down - perfect for a smoky eye look.
♥ ♥ ♥
The one annoying thing about the whole range is that there are no shade names for any of the products which is a shame, but hopefully this is something that will be incorporated in the future if the range expands.
You can check out the full Gold by Giles Beauty range on the
New Look
website.
Have you tried anything from the range? Tempted?
*PR gift - read my
disclaimer