The one thing I've really enjoyed about receiving a Glossybox in 2012 is that every month, they've been special editions. I'm quite enjoying the switching up of the colours, textures and themes. April's Glossybox* is no different, and this month is the Natural box as April is Earth Month. The box has a lovely rustic theme which I'm totally loving! The brands inside this month's box have been selected because of their commitment to the environment. Quite possibly my favourite box so far this year!
As I've already mentioned, I love the packaging this month. Back to basics, it's fully biodegradable. I won't be chucking mine in the recycling bin though, I'll be keeping this to pop a few miscellaneous bits and bobs in!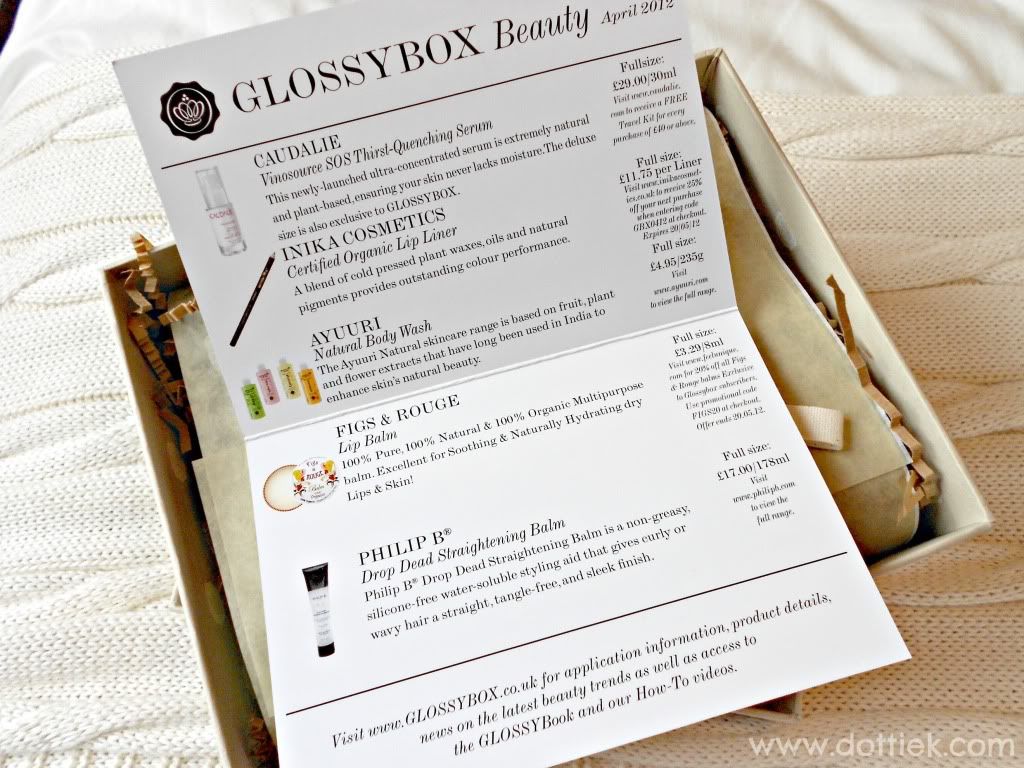 I love how cute the inner packaging is this month. As soon as I saw this I was instantly transported back in time to The Sound of Music - "Brown paper packages tied up with string" - was that just me?! The ribbon has been replaced with canvas for this edition of the box and the paper wrapper and 'stuffing' is brown paper, giving it a very natural feel.
Products
I think there's a good mix of samples this month. Three skincare, one haircare and one make up item. The samples are all brands I've not tried before (except for Inika), but in some instances have wanted to try or explore further. I was really happy with the mix of brands in this box.
First up is a full sized Ayuuri Natural Body Wash. I think this smells amazing and is perfect for waking me up first thing in the morning!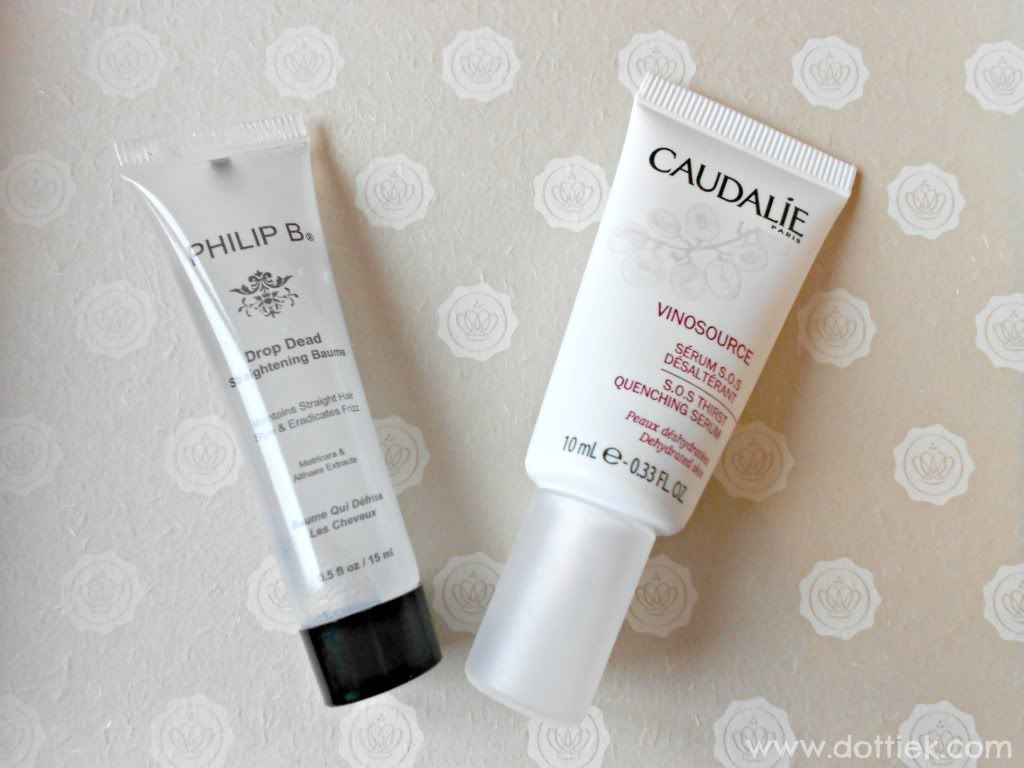 Next up we have Philip B Drop Dead Straightening Balm which I have been keeping in my handbag since discovering as it's been a saviour with this rubbish weather! Also in this month's Glossybox is Caudalie S.O.S. Quenching Serum for dehydrated skin. It's very rare that I get any dry patches on my skin so I've not tried this as of yet but I'm saving it for when I do.
The next product included in the April box is an Inika Organic Lip Liner in Moroccan Rose. I'll be honest, I'm not a huge fan of lip liner and I don't own many and I don't tend to use them. However if you look at the swatch below, I think Moroccan Rose is quite different and a product I look forward to trying. I've heard a lot of bloggers mention Figs & Rouge before, but its not a brand I've ever tried. Rambling Rose balm is a multi-use product for lips, face and body. It looks and smells like my much loved Champneys Skin Comforting Miracle Balm which I love to use on my cuticles. The Figs & Rouge Balm will no doubt become a handbag staple.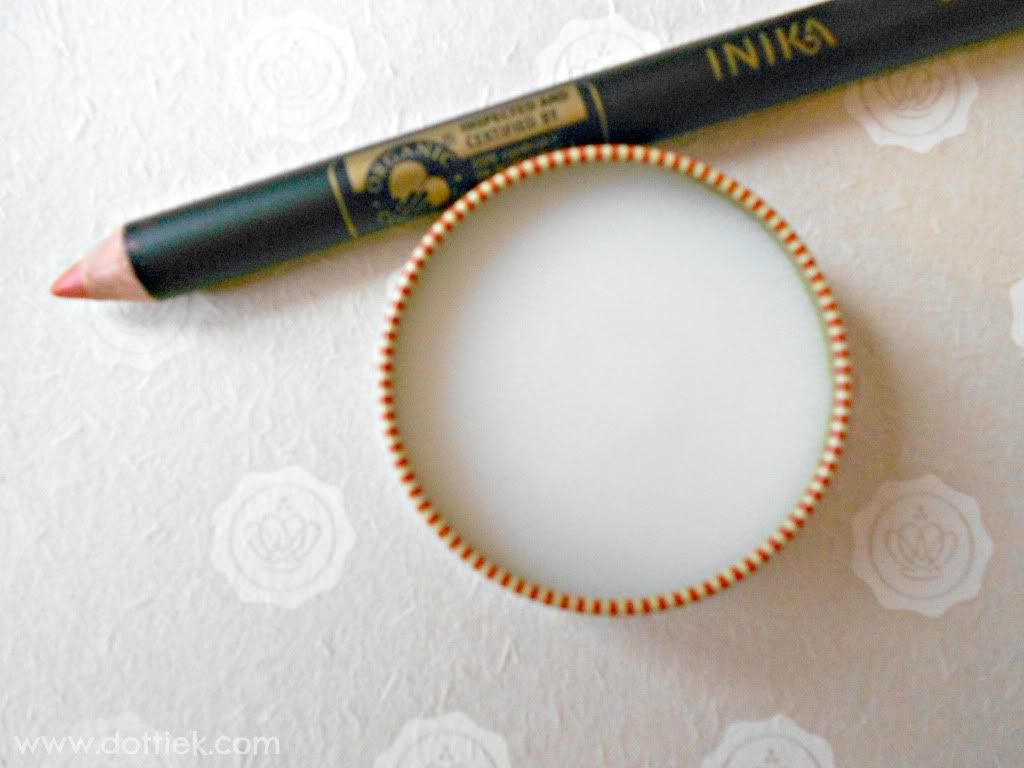 It's a shame my camera didn't pick up the shimmer in this, it's truly gorgeous so I'm looking forward to seeing how it transfers when on the lips.
♥ ♥ ♥
What are your thoughts on the April Glossybox?
* PR gift sent for my consideration - read my disclaimer here