Wednesday afternoon was a bit of an exciting time in my little corner of middle England because the Olympic Torch was running through our town.
In a rather generous move, my employer gave our entire workforce time off to go and see it! Gathered just metres from our building along the main road through town, we saw the procession of entertainment before and after the torch passed through.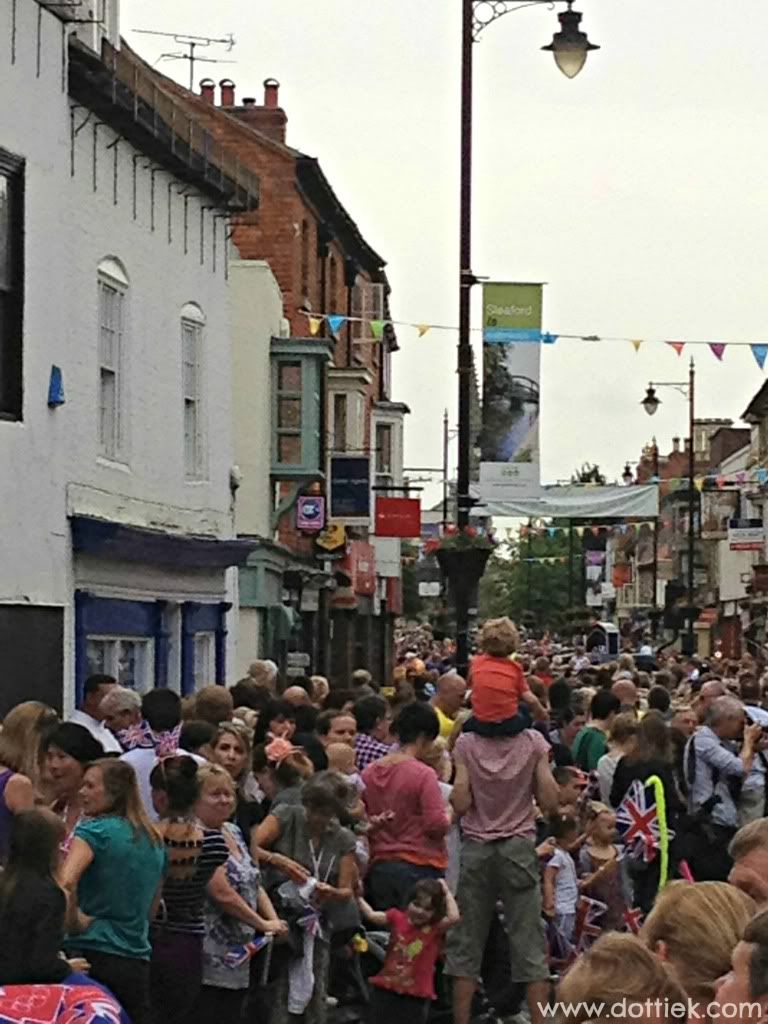 The crowds in the main street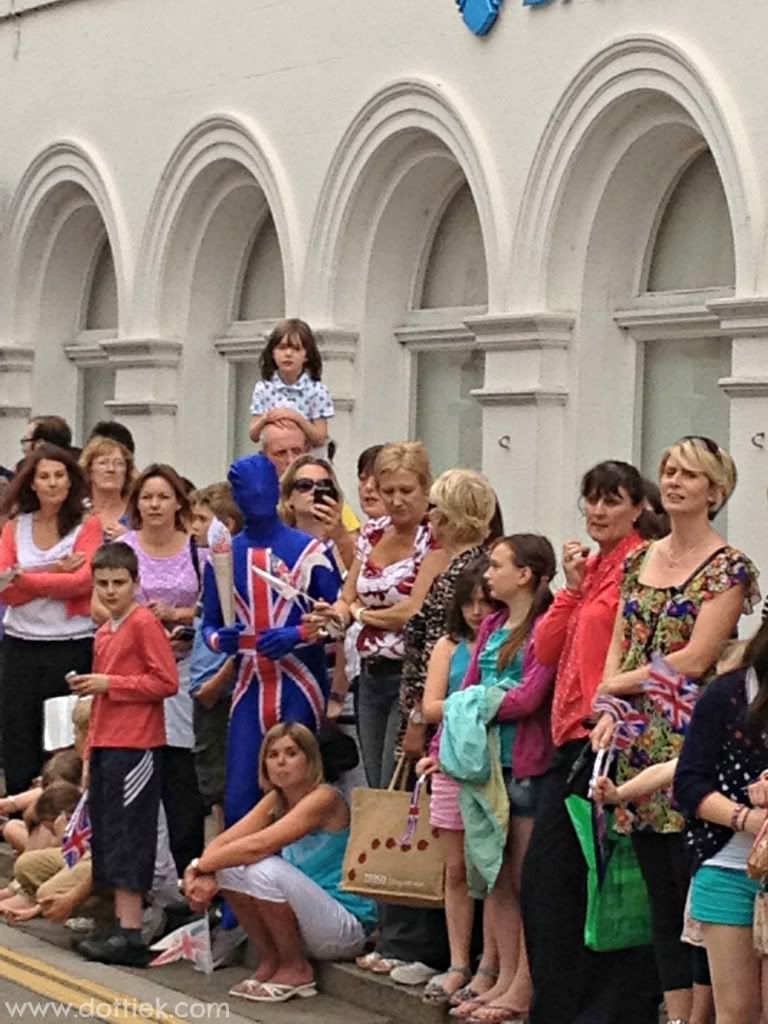 Union Jack Dude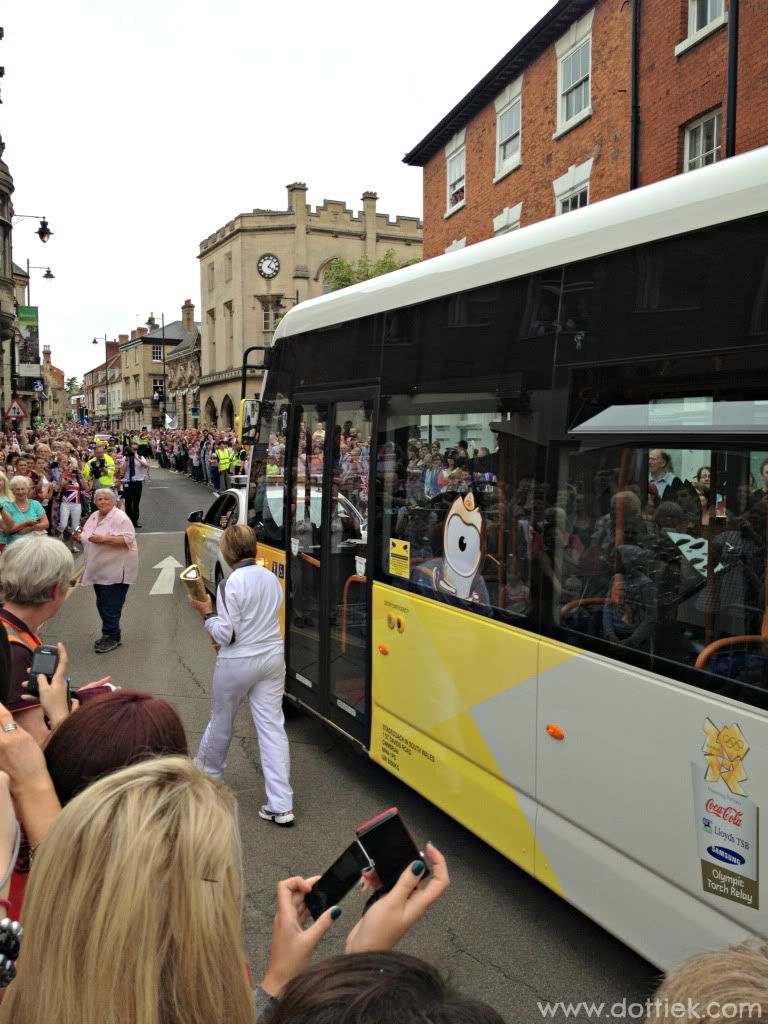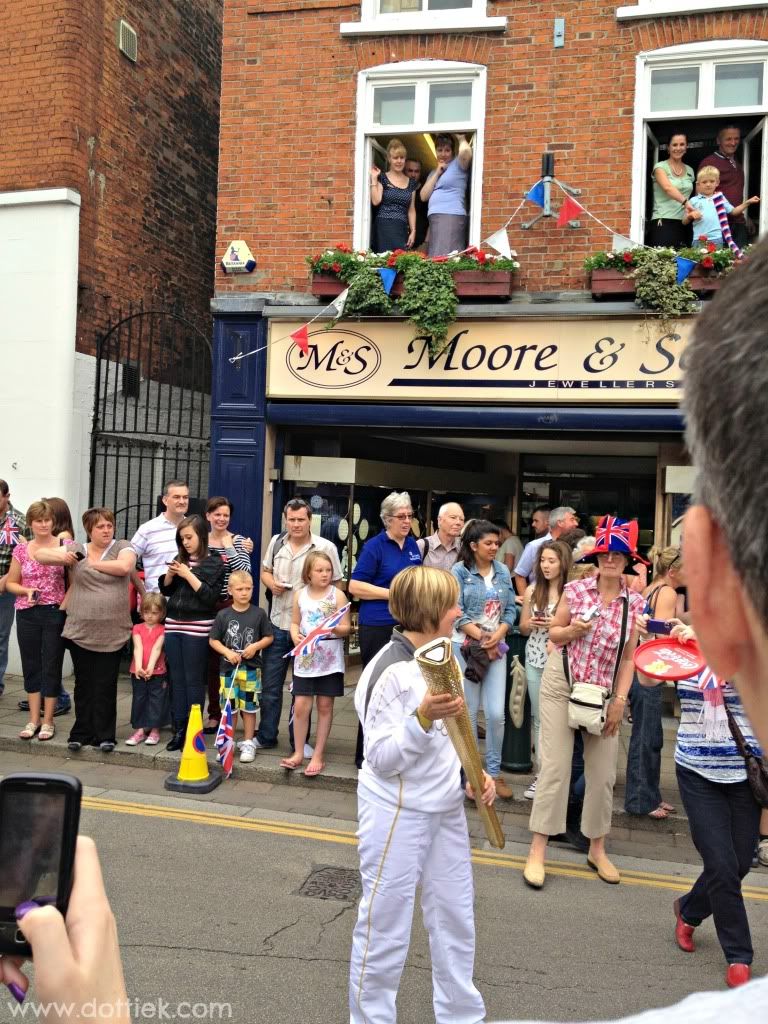 The new torchbearer - Debbie Chessum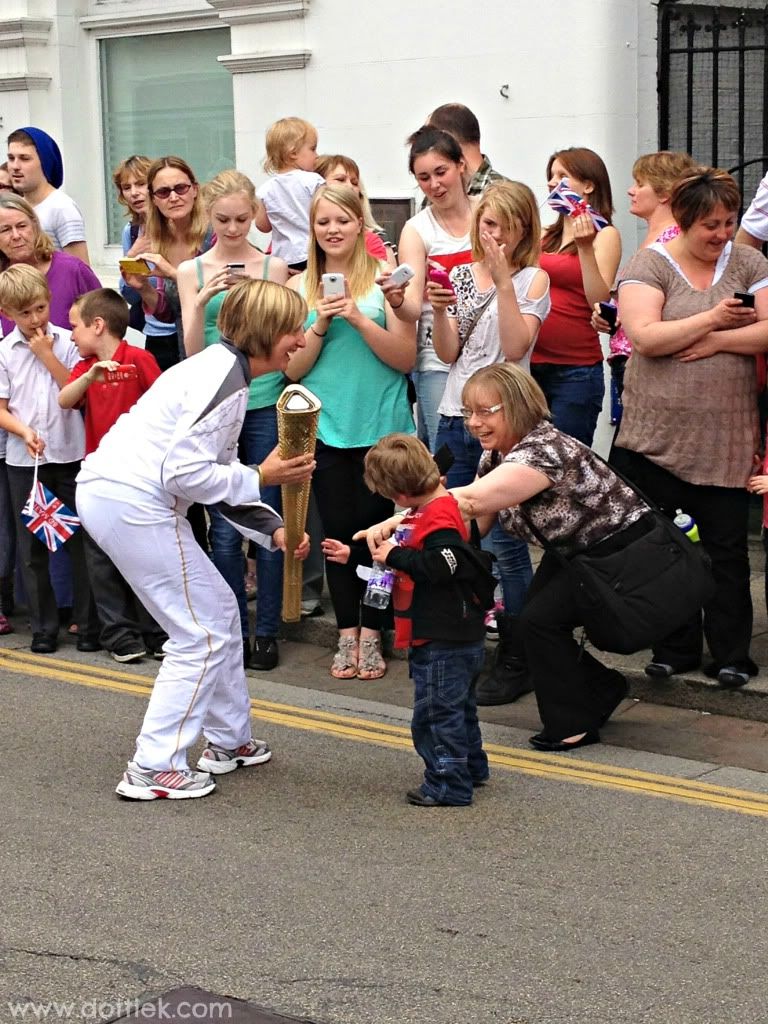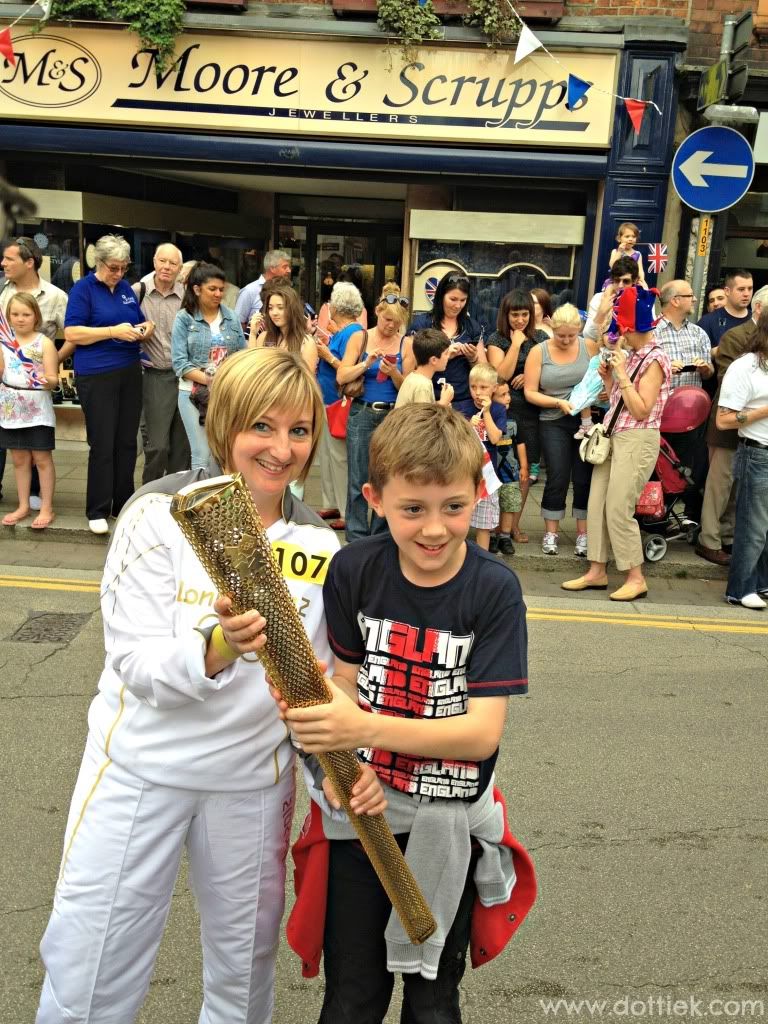 She was really good with the kids and had lots of photos taken
The relay handover from Suzanne Bolton to Debbie Chessum
♥ ♥ ♥
The atmosphere was amazing and it was lovely to see so many people out in force in support of the torch and the London 2012 games. Have you seen the torch in your local area?