With the recent influx of wintery weather, I've appreciated the extra time in my warm bed of a morning. A big thick duvet and lots of pillows totally wins over extra time shivering in front of my dresser! I've been opting for easy peasy quick make up so I thought I'd show you my current makeup essentials that save me time whilst making me look relatively put together.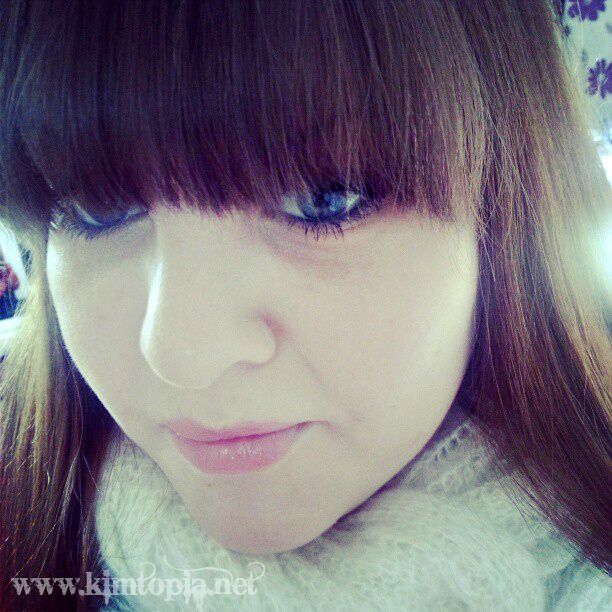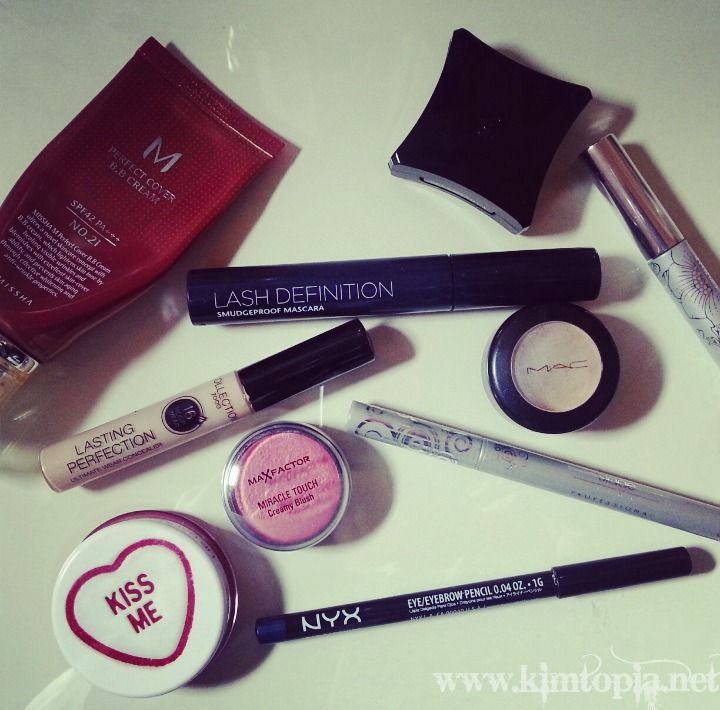 001. Flawless skin - Missha Perfect Cover BB Cream in No. 21
I think this may be my favourite base product of all time. A pretty big claim I know but I've repurchased again and again and again. I cannot remember the last time this happened for me. The instant its on, my skin looks amazing.
002. Say bye bye to dark circles and imperfections - Collection 2000 Lasting Perfection Concealer in Light and MAC Studio Finish Concealer in NC15
My absolute favourite high street product find of 2012 was Lasting Perfection Concealer. A quick swipe under the eyes, instant blending et voila. My dark circles are banished. On the odd occasion I have a blemish I use my trusted MAC concealer to hide them.
003. Healthy glow - Max Factor Miracle Touch Creamy Blush in Soft Pink
I'll be honest, this wasn't a product I easily warmed to and I much preferred my Topshop cream blushes. However I found this stashed in my makeup drawer, gave it the benefit of the doubt and I'm loving it. Despite the name, I wouldn't call it a true pink, this is more of a coral-pink which works perfectly for my skin tone. Best applied with an elf Studio Powder brush.
004. Beautiful Brows - Illamasqua Brow Cake in Gaze
For perfect defined brows, Gaze has been my staple product for well over a year now and I'm nowhere near hitting pan. Its my perfect shade and I love to use my Royal & Langnickel Silk Greenline Eyeliner/Brow brush for precision application.
005. Defined peepers - Stage Line Professional Precise Liner in Black
I absolutely love felt tip style eyeliners at the moment. They're so simple to apply and it saves spending forever trying to use liquid liner!
006. For beautiful blues - NYX Eye Pencil in Sapphire
I picked this up in River Island months ago and I'm a teeny bit ashamed I hadn't gotten around to using it before now. It wasn't quite what I expected. When I heard the name Sapphire I was expecting a rich deep blue with some shimmer but this is a flat colour. I decided to use it on my lower waterline and loved the results. It defines without being as harsh as a black liner and it really brings out the blue in my eyes.
007. Luscious Lashes - Liz Earle Smudgeproof Lash Definition Mascara in Black and Clinique Bottom Lash Mascara
On the quest for doll like lashes, I've been loving the Liz Earle mascara which has to be one of the most foolproof mascaras I've used in a while. It applies without clumping and I never seem to get it everywhere, although that probably says more about me than the mascara! I'm also a little addicted to using Clinique's Bottom Lash for defining my lower lashes.
008. Glossy smackers - MUA Love Heart Lip Balm in Kiss Me
For a quick splash of colour with a gorgeous glossy finish and no stickiness in sight, I've been loving this beautiful peachy-orange shade on my lips which just helps pull my look together.
♥ ♥ ♥

Which products have you been loving for these wintery mornings? Are you favouring quick and easy looks