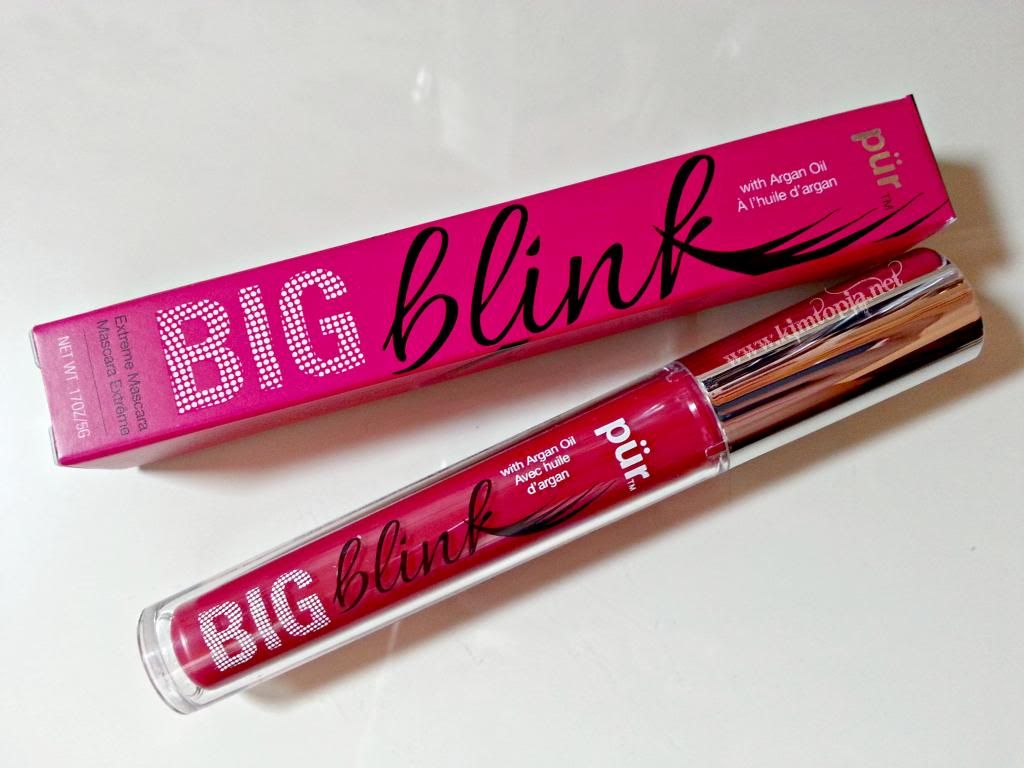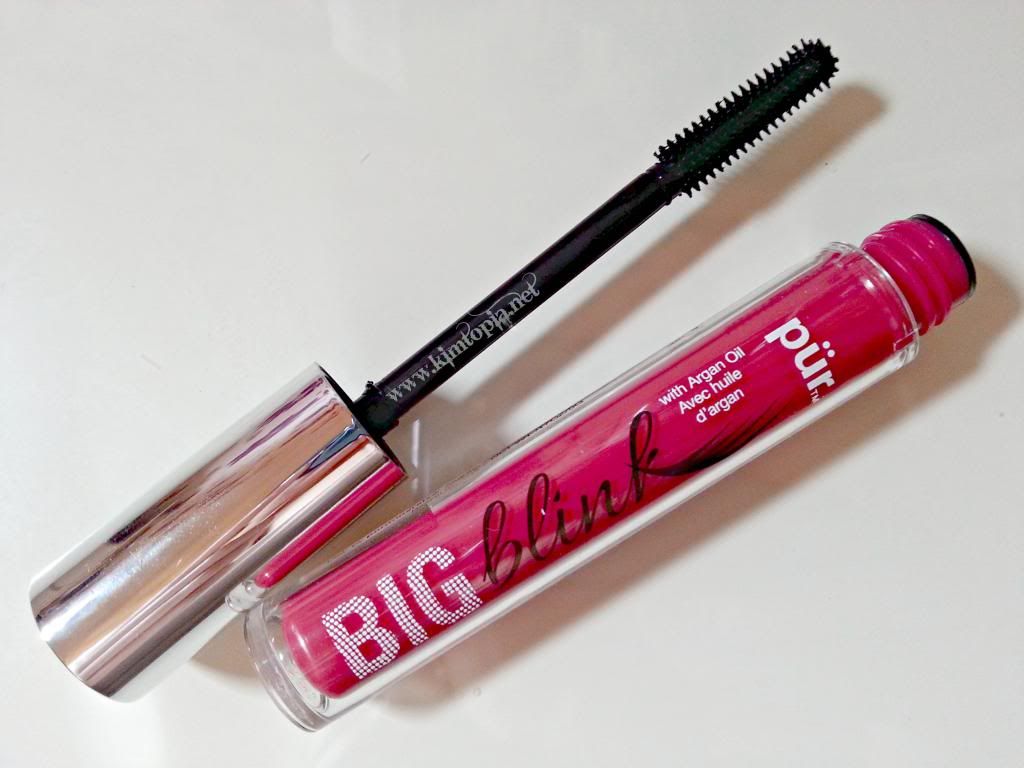 Recently I had a large mascara cull. If I didn't get on with it, I binned it. I'm currently using four mascaras on a rotation basis, but ladies, I'm still on the hunt for 'the one'. I was somewhat intrigued and excited when Pur Minerals Big Blink Mascara* landed on my desk. Just look at how nice the packaging is. It's cerise! I love the name. And the logo. If I saw this on the shelves I would definitely consider adding it to my basket. Thumbs up to the creative guys back at brand HQ.
I've been testing this out over the last couple of weeks so I thought it was time to let you know how I found it. I'm just going to go back to the packaging for a second before talking about the actual formula. I think its pretty clever to have a pink tube. How boring do mascaras look in their generically black packaging? I think its nice to have something stand out on the market. The tube is quite sturdy and when you remove the wand, there's a suctiony thing (I'm sure they have a more technical name?!) to prevent excess product from sticking to your wand which is super clever and there aren't enough mascaras with this in my opinion.
I've come to realise that I much prefer a brush wand rather than a plastic wand. I find plastic wands aren't very flexible and they don't really get the product into the roots of my lashes as much and generally don't leave my lashes looking particularly brilliant. Saying that, Big Blink has a sizeable plastic wand and whilst I didn't find it magically changed my feelings towards plastic wands, I didn't find it difficult to use.
Loaded with vitamin E, antioxidants, omega 3, 9 fatty acids, in addition to Argan Oil, the water-resistant formula claims to nourish and protect lashes which I think is a brilliant added bonus if you think of all the stress we put on our lashes on a day to day basis. Although I'd say the formula is waterproof, it's not smudge proof and I do experience some transfer.
The formula itself is quite 'wet' if that's the right word. It takes longer than average to dry on my lashes. That said, the mascara definitely lengthens - my lashes reach my brows! - as well as separating and defining them. The one thing I think this mascara lacks is volumising power, however, if you're after that natural fanned out, doll-eyed look, I'd definitely recommend this.
Pur Minerals is a cruelty free range, exclusively available from Marks & Spencer's Your Beauty and also online. Big Blink retails at £15.00.
♥ ♥ ♥
Have you tried Big Blink? Do you have a preference in mascara wands? Let me know :)