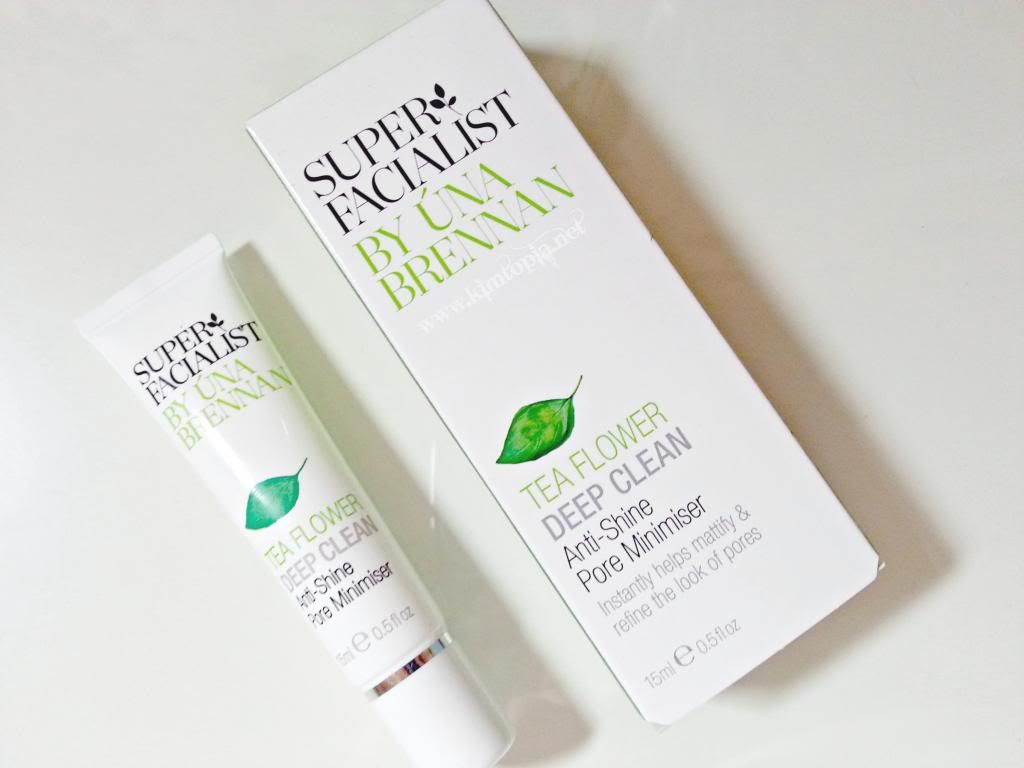 Fellow beauty bloggers, I have a confession to make. I haven't worn a primer in a ridiculously long time. I used to swear by them and religiously repurchased my beloved GOSH Velvet Touch Foundation Primer on a regular basis. But then the formula changed, I fell out of love with it and I discovered an amazing anti-shine powder that changed my life. But then my skin decided it would be a royal pain in the bum and I felt the need to reinvest in a decent primer.
I bought the Una Brennan Anti-Shine Pore Minimiser on a bit of a whim to be honest when I was in Boots a few weeks ago. I think I was won over by the simple, clean packaging and the promise of matte skin.
The product aims to instantly minimise the appearance of pores to reveal a refined appearance and texture. The light reflecting particles combined with powders absorb excess oil and mattifies skin. The Rosehip oil helps to promote healthier, more balanced looking skin.
The directions advise to apply to the targeted area (hello T-zone) every morning after cleansing. I use it as a primer before applying my make-up but it can be worn alone or on top of make-up to absorb oil and shine. The box does advise you can reapply throughout the day but I've never needed to.
The product is a clear gel which has that smooth silicone-y feel to it. A little goes a long way and I apply mainly on my T-zone and across my cheeks where needed. It sinks in to the skin effortlessly and I apply my makeup straight away. I find this lasts a good 12 hours on me and my foundation looks just as good when I take it off as when I first applied it.
The Una Brennan Super Facialist range is stocked in Boots. The Anti-Shine Pore Minimiser retails at £12.99 for 15ml.
♥ ♥ ♥
Have you tried the Super Facialist range? Send your recommendations my way :)