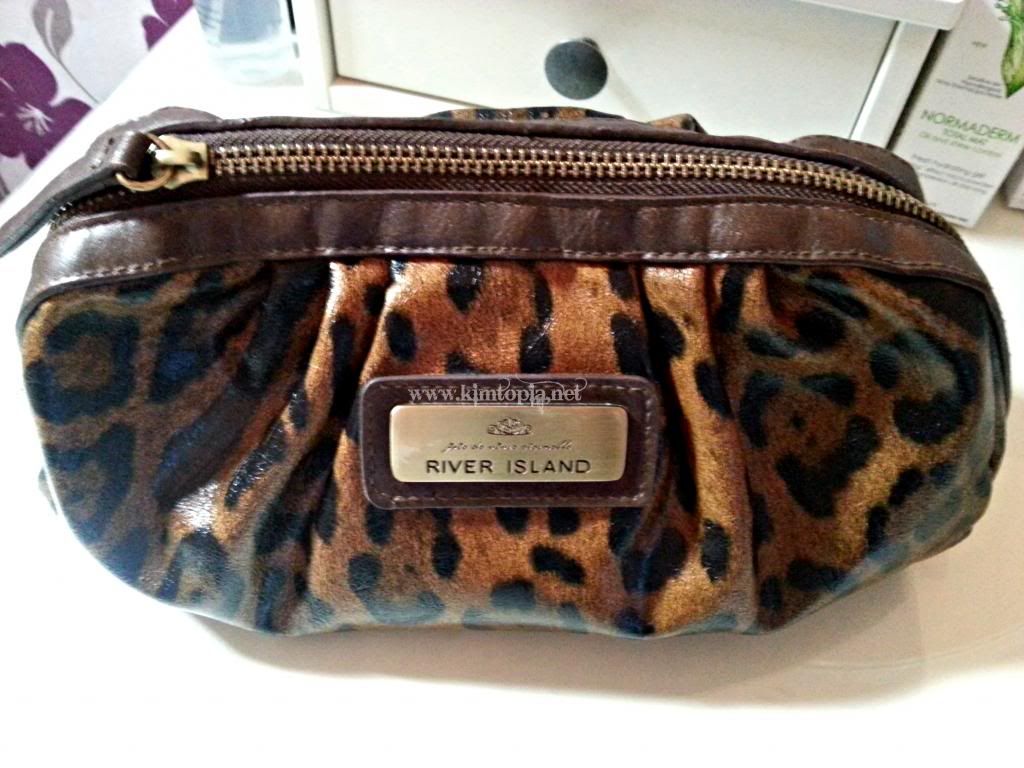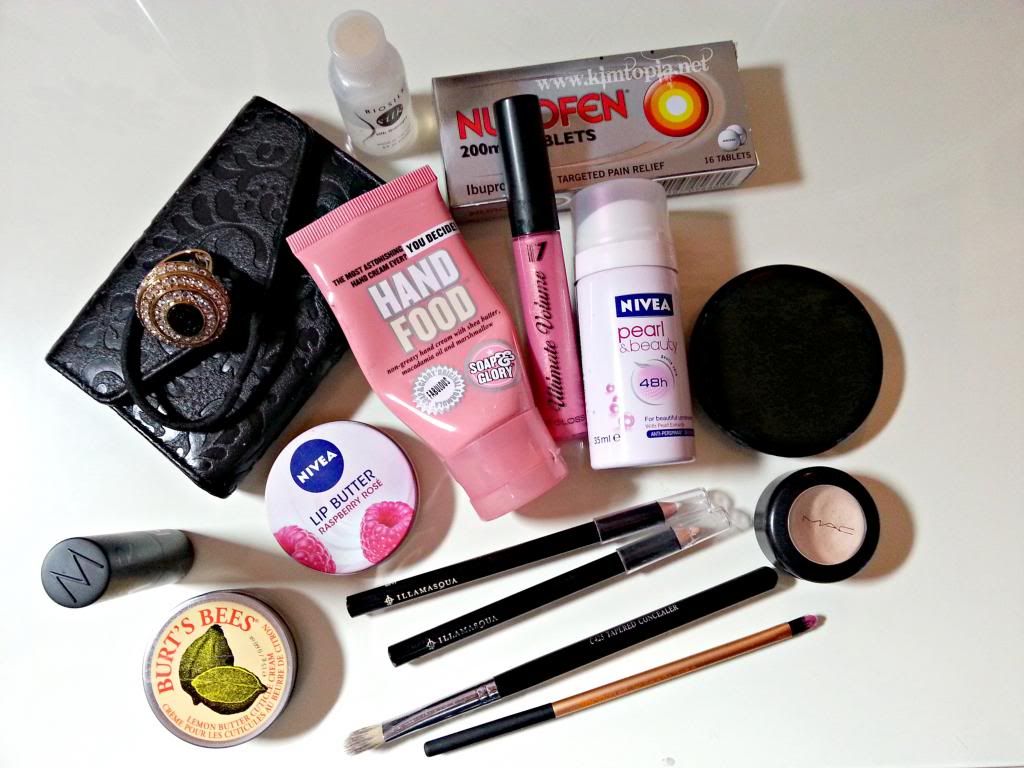 I always like to see what other people carry around with them on a day to day basis, so I thought it was about time I showed you what I have in my make up bag on a typical day.
To start with, I might as well tell you about the bag. It's from River Island but I acquired it from eBay, brand new with tags for around £4. I love the pattern and it's quite robust and can protect what's inside it which is a bonus! It's quite roomy so I can fit everything I need in it and then some which is handy if I'm going out after work.
I usually carry the same staple products around with me and today I have:-
♥ A 17 Manicure kit - I picked this up in December 2011 in the Boots sale for a couple of pounds. It's a lifesaver when you have a nail emergency away from home. I'm always equipped with a nail file, a nail clipper, a pair of nail scissors and a cuticle stick
♥ Staying with the nail theme, I always have a tin of the Burt's Bees Lemon Butter Cuticle Cream to keep my nails in tip top condition
♥ I never leave home without my beloved Soap & Glory Hand Food, especially in this harsh Winter weather
♥ Moving on to some make up staples, I always always always have a lip balm of some description with me. I can't stand having nothing on my lips and my current favourite is the Nivea Lip Butter in Raspberry Rose
♥ Over the past couple of years I've done a complete 180 on lipstick and now I'm addicted. My lippie is never far from reach and today I have Make Up Store 'Perfect Match' and a Real Techniques Detailer Brush to apply
♥ I'm not really much of a lipgloss kinda gal these days but when I do reach for one, it's usually a trusted fave like 17's Ultimate Volume in Butterfly Cake
♥ When blemishes strike, or I'm wearing a lot of eye make up, I'll always have my MAC Studio Fix Concealer in NC15 and a Crown Brush C425 Tapered Concealer Brush at hand for quick fix ups
♥ In a bid to look bright eyed, you'll always find an Illamasqua Medium Pencil in Vow (nude) or Elate (white) for my lower waterline. I can't decide which is my favourite!
♥ I always carry some essentials round with me - you know the usual - hair band, compact mirror, deodorant. If it's a windy day I'll have my Tangle Teezer with me and if I'm having a bad hair day, I'll pop a hair serum in my bag such as Biosilk.
♥ I don't usually carry perfume with me but I've rediscovered my Juicy Couture perfume ring and it's perfect for a quick fragrance boost.
♥ ♥ ♥
Which products do you carry around on a daily basis?