Finally, January is over! Is it just me or has it been a really rubbish month? Onwards and upwards - IMATS is in 3 days!!! Who's going? Tweet me and let me know - maybe we'll get to catch up over the weekend!
The end of January brings another favourites post - here's what I've been loving over the last few weeks...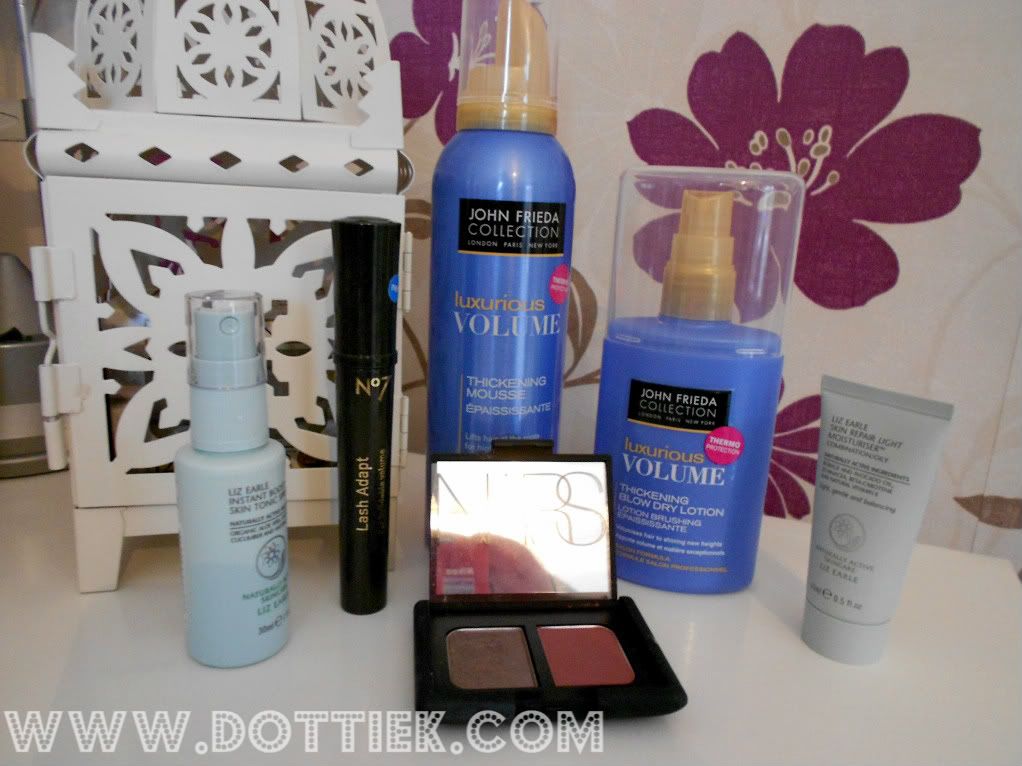 ♥ Mark Hill Raw! Zebra Print Hair Curler
I ADORE this so much! It's so quick and easy to curl my hair now :D Not gonna lie, I only bought it because it was zebra print. And half price. But turns out it's pretty amazing!
♥ John Frieda Luxurious Volume Thickening Blow Dry Lotion and John Frieda Luxurious Volume Thickening Mousse
The blow dry lotion is a bit of a rediscovery in my bid to use up my ridiculous amount of hair products. I've been using the Blow Dry Spray on my roots before blow drying to give my hair some much needed va va voom! For super volume, especially if I'm going out, I've been using and loving the Thickening Mousse.
♥ Nars Grand Palais
I adore the brown shade in here, perfect for a quick smoky eye. Although if you have this, do you use the red shade? I haven't really touched it and could do with some inspiration!

♥ No 7 Lash Adapt Mascara
If I'm doing a brown smoky eye, I love to use this mascara with it. Quick and easy to use, Lash Adapt gives me long, volumised lashes in a flash - and it can be layered without clumping.
♥ Liz Earle Skin Repair Light Moisturiser
I love this moisturiser so, so much! It smells like baby lotion - thumbs up! - and it hydrates my skin without leaving it greasy or sticky and it doesn't have a detrimental impact to the longevity of my make up. I've just ordered a full sized one!
♥ Liz Earle Instant Boost Skin Tonic Spritzer
This smells just like the moisturiser and is just a lovely step in my skincare routine after using Cleanse & Polish. There's also a full sized version of this winging its way to me.

~*~

Are any of your favourites included in this post? Which items have you been loving lately?