So, I totally didn't go wandering into Boots for two things and coming out with £40+ worth of stuff. Oh no. But you know, 10 points per pound and a cheeky scan of a double points coupon - what's not to love?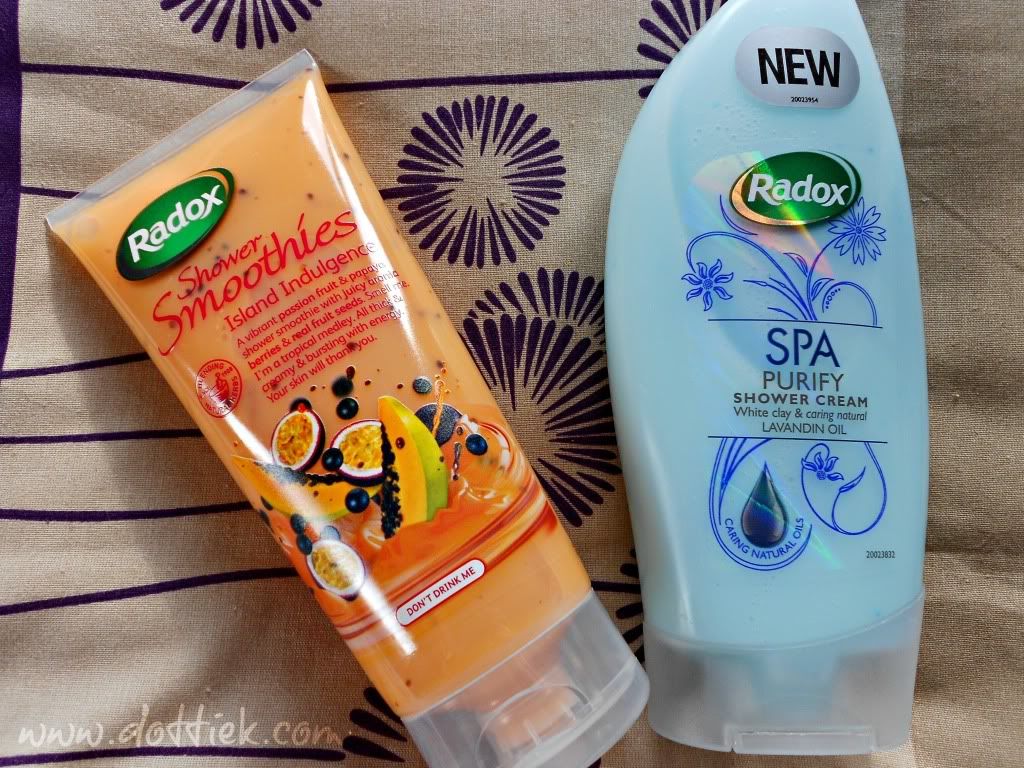 First up, I was in need of a new shower gel and I decided to branch out and get something new. I loved a previous Radox Shower Smoothie so I decided to try a new scent which smells heavenly! Very fruity and conjures up images of sunnier climbs. I can dream eh? I picked up a new Spa shower cream which is perfect for relaxing, its got a lovely mellow scent. Pretty sure these were buy one get one free :D
I spent a while perusing the cosmetics aisles and I knew I definitely needed to try Revlon's answer to Clinique's Chubby Sticks. I picked up Crush as it was the only one that stood out for me and I know I'll get a lot of use out of this in the winter months. I'll try and do a comparison post as I also own a Chubby Stick. On a whim, I picked up the Collection Gel Eyeliner in Teal and a Balmi Strawberry Lip Balm which I am loving! It's so small and cute!
Now, I'm not usually a L'Oreal fan and I haven't bought anything from the brand since my teens. Quite a long time ago! Having seen May's
post
where she mentioned the Colour Riche French Riviera polish, I had to pop this in my basket. I also got Luxembourg Gardens that I'd seen on
Liloo's blog
an absolute age ago. I'm a sucker for a gift with purchase (aren't we all?!) and if you currently spend £15 on L'Oreal you can pick up the new Nail It, Gloss It, Wing It kit, so I bought a Rouge Caresse lippie in Tempting Lilac which looks gorgeous. Having left the vast L'Oreal stand for pastures new, I was sucked in by an end of aisle promo board and knew I absolutely had to have the Infallible Shadow in Innocent Turquoise. The GWP was surprisingly packed full of goodies! There's two full sized Colour Riche polishes with some nail guides, a full size Super Liner and a full size Glam Shine gloss. Plus you get a sachet of True Match foundation which of course is too dark for me, and a sachet of the Nude Magique BB Cream which comes in Medium. I previously swatched the lightest version and my hand turned Tango orange. I kid you not. Also tucked in the box is a 'how to' guide for nails, lips and eyes. I'll definitely be trying out the mani on the box!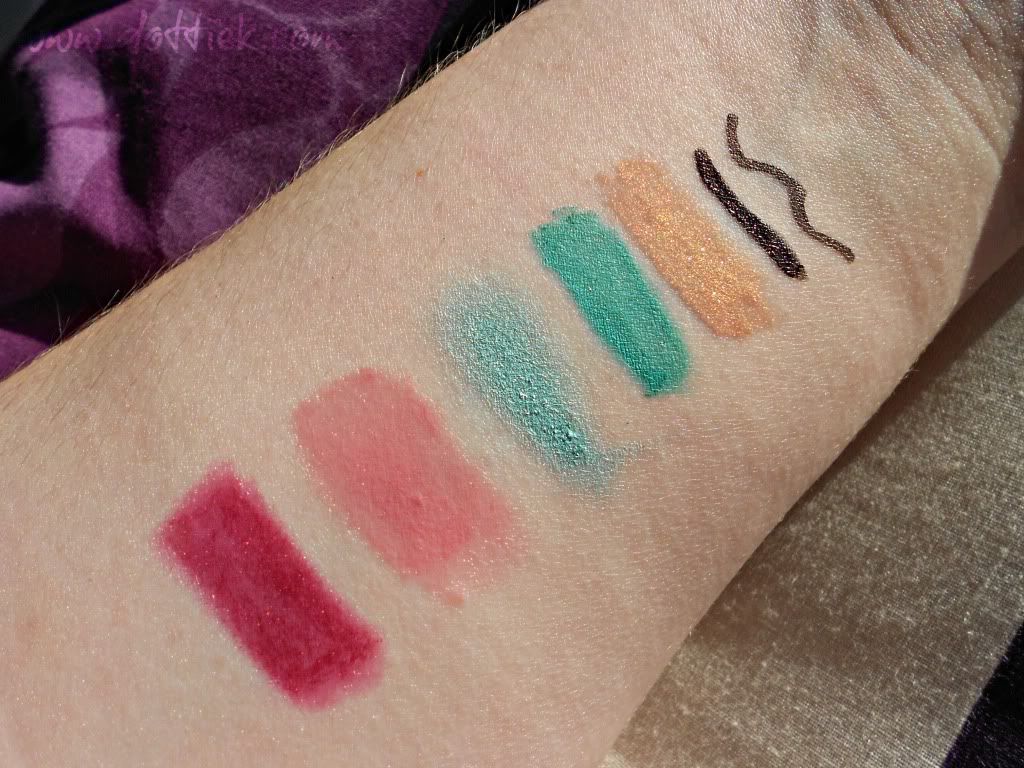 L-R:
Revlon Just Bitten Kissable Balm Stain in Crush, L'Oreal Rouge Caresse in Tempting Lilac, L'Oreal Colour Infallible Shadow in Innocent Turquoise, Collection Lasting Colour Gel Eyeliner in Teal, L'Oreal Glam Shine in Magnetic Nude Glow, L'Oreal Superliner Luminizer in Brown
♥ ♥ ♥

I also managed to test Lady Gaga's debut fragrance, Fame. It smells absolutely gorgeous and a steal at £25 for 25ml or £32 for 50ml. I'm determined to get it with my Boots points. Only 70 to go!
Have you been shopping lately? Picked up any good bargains?