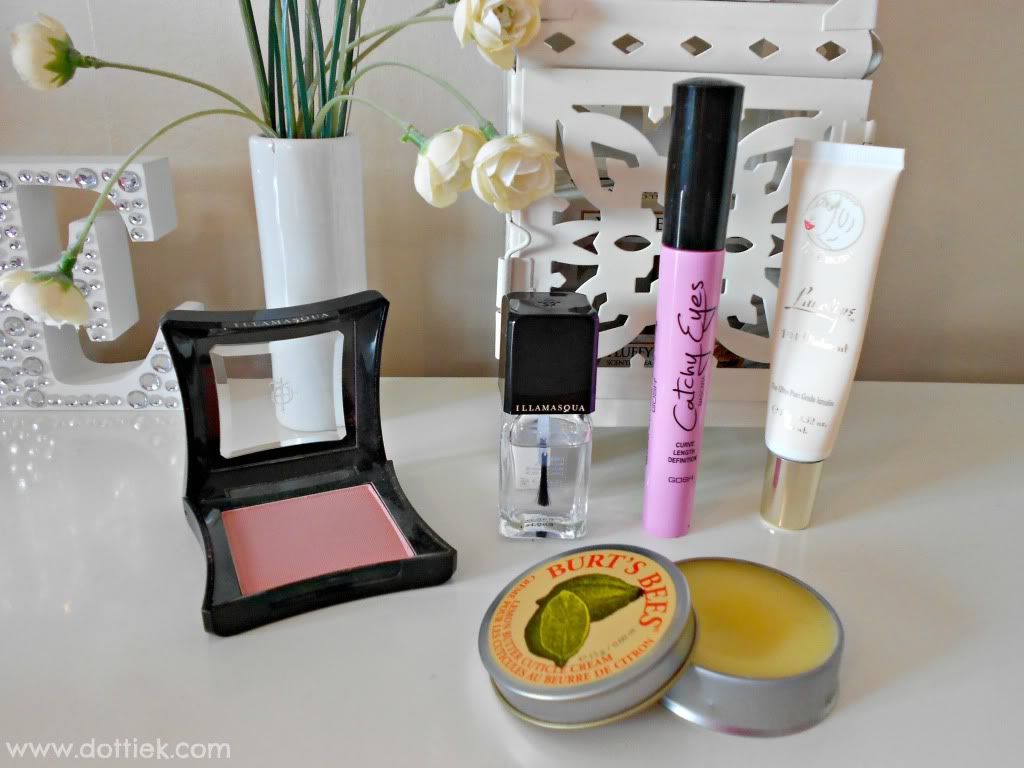 ♥ Illamasqua Powder Blush in Naked Rose
A beautifully pigmented neutral beige pink blush that is perfect for every day wear. I've been wearing this every single day since I got my mitts on it!
♥ Illamasqua Nail Top Coat
I *think* I've found the perfect top coat. Glides on, seals polish incredibly well for a long lasting wear and I haven't experienced any shrinkage. And no gloopiness. Take *that* Seche Vite.
♥ GOSH Catchy Eyes Mascara
If you like long, defined lashes that can hold a curl, this mascara is for you. It really enhances my lashes better than any other mascara I've tried recently. My only gripe with it is that it transfers from my lower lashes but I find that with most mascaras.
♥ Lanolips 101 Ointment
I received a sample sachet from a blog sale and I fell in love so quickly that I rushed out to buy a tube at the earliest opportunity. I use this on my lips and its my perfect lip balm and it's great popped over the top of lippie in place of gloss as its non sticky but leaves a gorgeous long lasting shine.
♥ Burts Bees Lemon Butter Cuticle Cream
This totally takes the crown for best cuticle cream ever. It moisturises and hydrates without being greasy which is a welcome change to the previous cuticle creams I've tried. And it has the most beautiful zesty lemon scent!
♥ ♥ ♥
Which products have you been loving lately?