Today's guest post is from fellow lipstick lover and polish-a-holic, Jayde from Bad Romance Jayde.
~*~
I don't know about you girls, but sometimes I want a night off from taking my makeup off. But we all know this is really bad. So I seem to have developed a routine that enables me to get rid of all makeup quickly and easily. Don't get me wrong, I'm still all over heated face masks, foaming face washes, and all the other skincare products stashed in my bathroom/ dressing table... but this is what I use when I'm feeling lazy.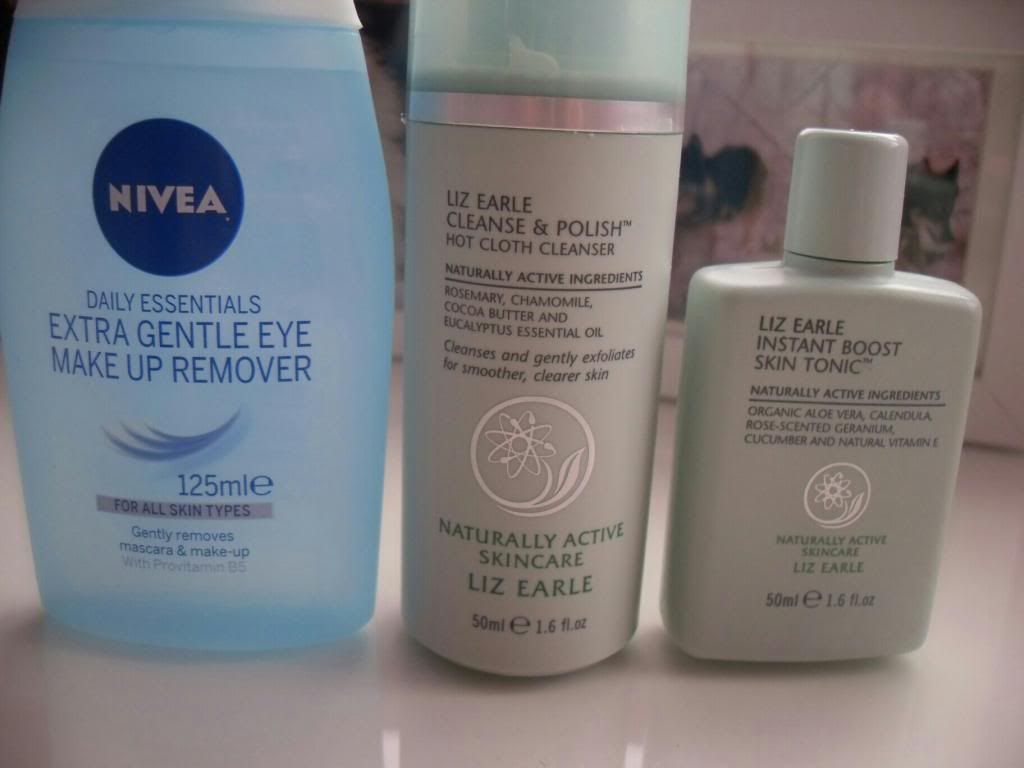 Baby Wipes - a bit of a controversial one I know, as some girls keep it simple and just use these if they don't wear a lot of cosmetics. However others don't like the idea of them and think they're harsh or abrasive. But they really do get the job done with minimal effort and they're always on offer, so thumb's up from me!
Nivea Extra Gentle eye make up remover - I usually just squirt a bit of this onto a cotton pad, then wipe off. Nothing fancy, again minimal effort and it does a decent job. (Although it does leave a bit of a sticky residue)
Liz Earle Cleanse and Polish - I know everyone and their mum has reviewed and raved about this so I won't rehash apart from to say it is the ultimate lazy girls dream product. It takes off everything including waterproof mascara with absolutely no fuss at all, leaving more time for catching up on your favorite blogs!
Liz Earle Instant Boost Skin Tonic - Finally I just dab some of this on a cotton pad and wipe all over my face. It leaves my skin feeling soft and supple and really clean, in seconds! Job done. What are your must have "lazy" products?
Blog:
Bad Romance Jayde
| Twitter:
@jayde_
Thank you to Jayde Rose for a lovely post! Let us know which products you swear by for removing your makeup :)
If you'd like to guest post for Kimtopia, please drop me an email