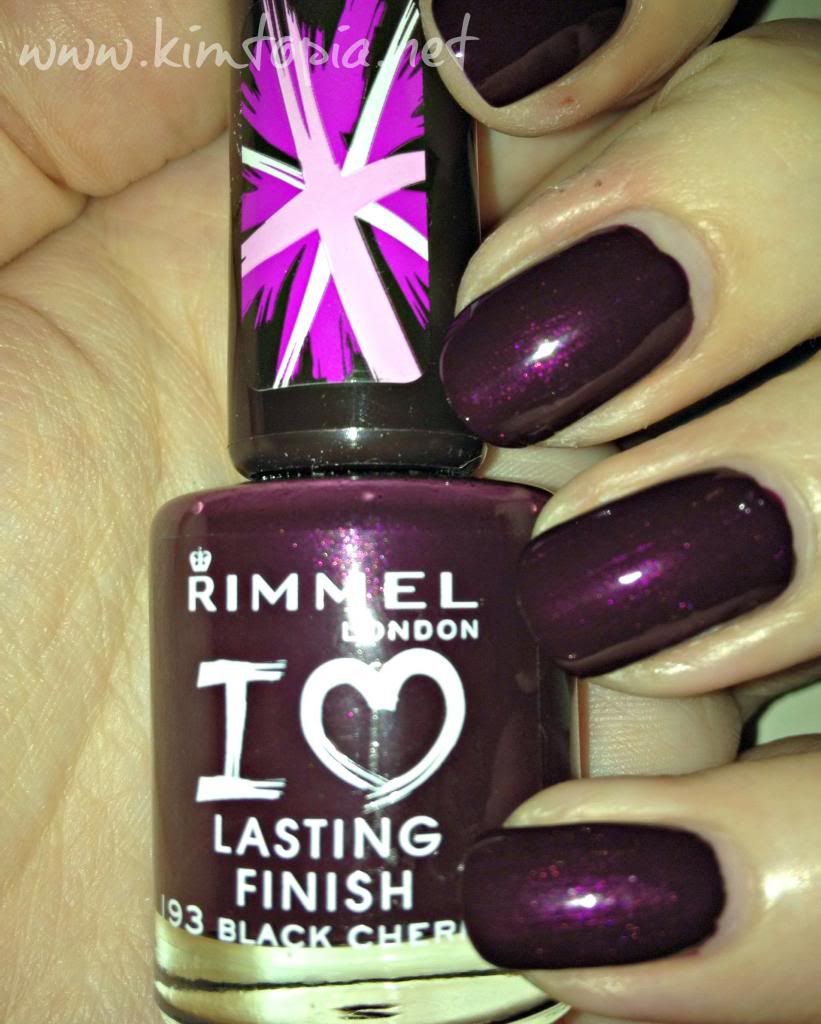 I am absolutely loving dark, berry shades on my nails lately. I picked up Black Cherries in Boots last week and there was an offer on so I picked up Black Cab too as I couldn't find a black polish in my collection. I originally was going to use Black Cherries alone but I found it to be missing something on its own. I decided to layer it over Black Cab and got this much deeper, richer finish. Under a good light or sunlight this has a beautiful ruby shimmer to it which I love. Its not quite up there with my love for Barry M's Gelly Polish in Blackcurrant but that's a story for another post :) Stay tuned!
Products Used
Illamasqua Base Coat
Rimmel Lasting Finish Black Cab
Rimmel Lasting Finish Black Cherries
Illamasqua Top Coat
♥ ♥ ♥
Are you loving berry shades on your nails for A/W 2012? What are your polishes of choice?