Today I wanted to show you my two newest additions to my Revlon ColorBurst Lip Butter collection, Berry Smoothie* and Raspberry Pie*. They are the perfect update for my winter makeup. Who doesn't like to embrace a trend? *Hops on bandwagon*
L-R
: Berry Smoothie Lip Butter, Vixen Nail Enamel, Raspberry Pie Lip Butter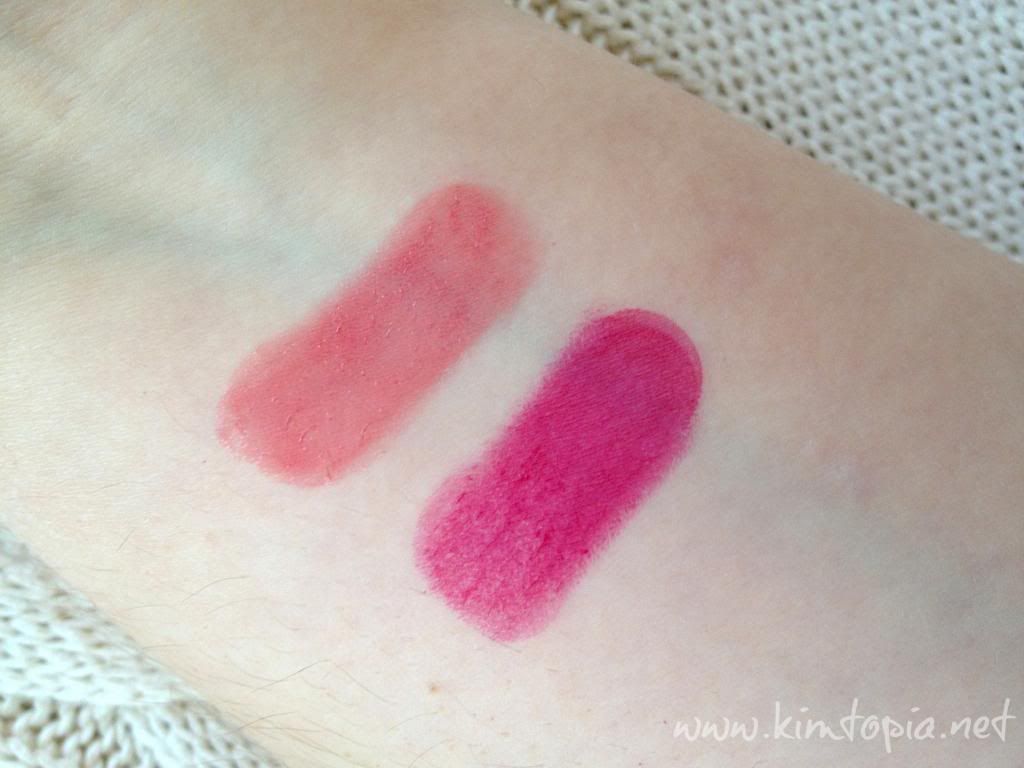 L-R
: Berry Smoothie, Raspberry Pie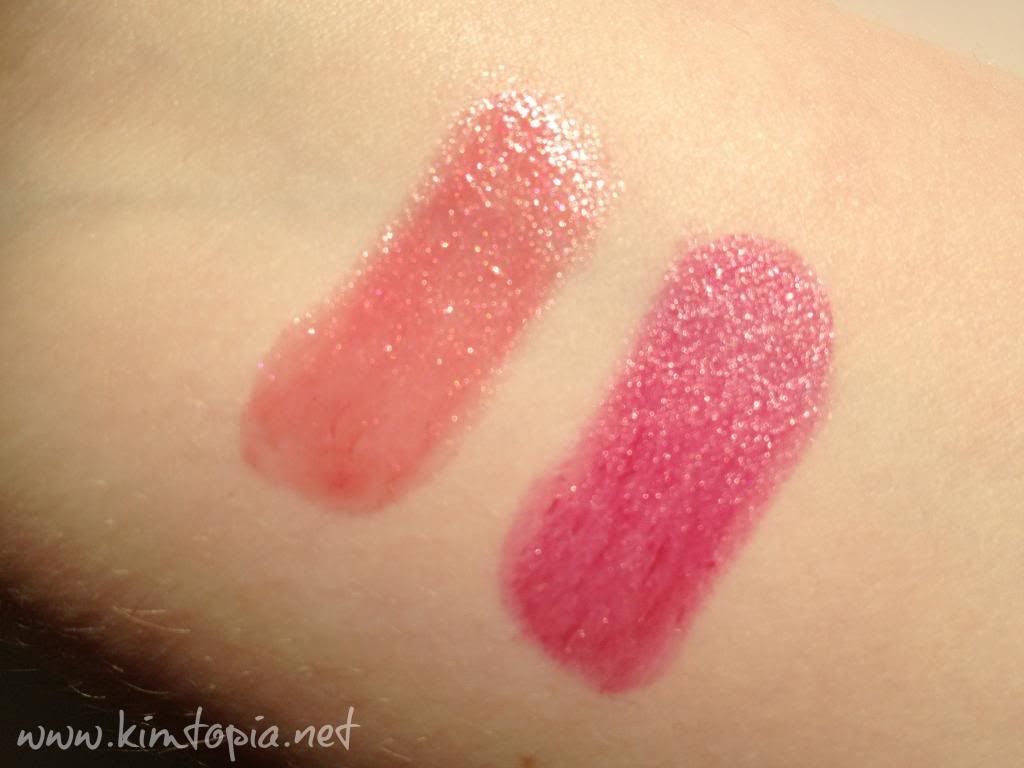 L-R
: Berry Smoothie, Raspberry Pie
One of the most exciting cosmetic launches of 2012 was undoubtedly the Revlon ColorBurst Lip Butters. I've got quite a few in my collection and they're something that I reach for time and time again over a regular lipstick.
I love how hydrating they feel thanks to the mango, shea and coconut butter formula. The finish is the reason that I really love the Lip Butters. The hydrating gel formula feels very much like a lip balm with their gorgeous glossy sheen but they have the colour intensity of a lipstick and a much better longevity. Anything that doesn't leave me reaching for my lip balm on a frequent basis is a winner for me, especially in these cold winter months when my lips need the extra hydration.
I'm loving the matchy matchy berry trend at the moment and what better way to do it than with a gorgeous berry shade on your nails? I've been in search of a perfect rich, deep berry shade because I don't seem to own any - how ridiculous is that? I have about 200 polishes and no berry shades. Luckily Revlon's Vixen* came into my life and I'm in love! Two coats gives a beautiful opaque coverage et voila! Your on trend winter nails. What more could you ask for?
I have some exciting news for you ladies!
Revlon's Sweet Boutique is back!
Launching today, the Sweet Boutique is back on the
Revlon Facebook page
. Revlon will be giving away 100 Lip Butters every day until 4th December. So what are you waiting for? Pop on over for your chance to win!
♥ ♥ ♥

Are you embracing berry shades into your winter makeup?