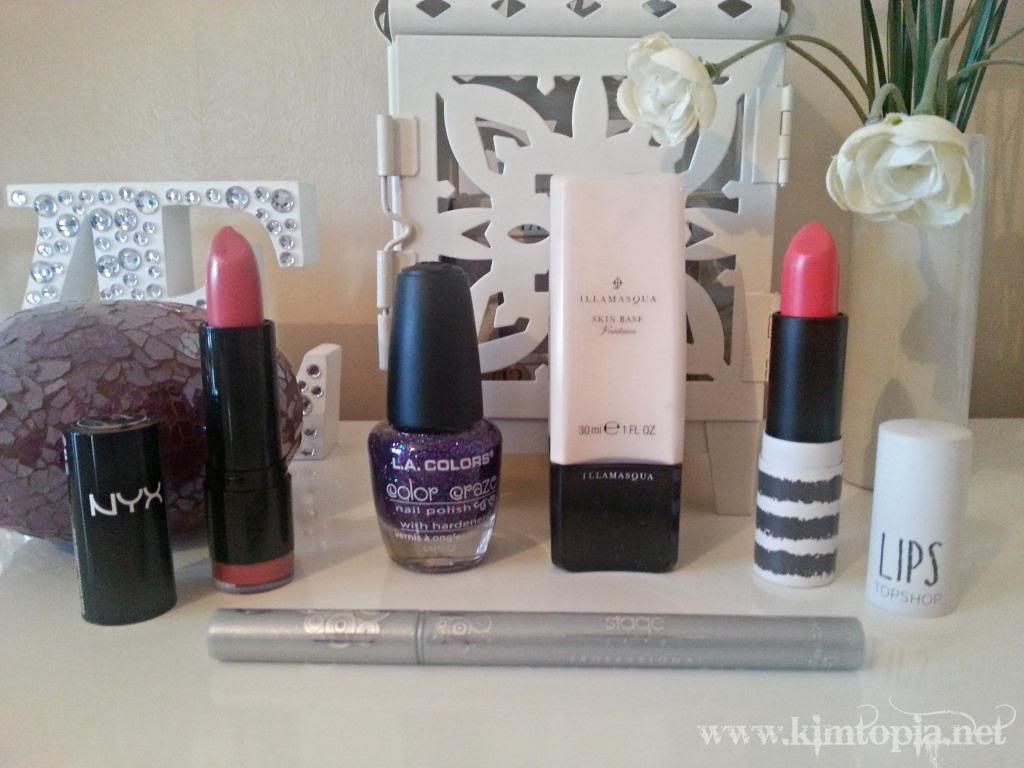 ♥ NYX Round Lipstick in Fig
I think this is my must have perfect pink lippie. I've been on the hunt for a decent pink for a while and I adore this one. It applies like a dream with a lip brush, its well pigmented and the staying power isn't too shabby either.
♥ LA Colors Color Craze Polish in Jewel Tone
Something I picked up in my Cherry Culture order, I wore this on my nails over the festive period and it was absolutely beautiful and a real compliment winner!


♥ Illamasqua Skin Base Foundation in 02
Applied with the right brush (Real Techniques Buffing Brush) this foundation gives me the most flawless looking complexion ever. And for me, I find this ridiculously hard to achieve! I don't even need concealer. It feels light whilst giving amazing coverage and its so long lasting. This is the first foundation I've tried that I feel like I don't have to powder although if I'm going out I will do just out of habit.


♥ Topshop Confession Lipstick
Oh girls, how could I forget that I had this beauty in my collection? Its the perfect slightly reddy pink shade. I could go on forever about the Topshop lippies - they are so moisturising and apply like an absolute dream, not to mention that they smell beautiful! I've been loving this with just the bare essentials - foundation, blush, brows and mascara. Perfect.
♥ Stage Line Professional Precise Liner
I've really gotten back in to felt tip style liner pens lately just because they're so easy to use. A quick swish and you're done. Hassle free liner in seconds without waiting for it to dry? Yes please.
♥ ♥ ♥
Are any of your favourites here? Which items have you been loving this month? Have you added a festive touch to your make up routine?