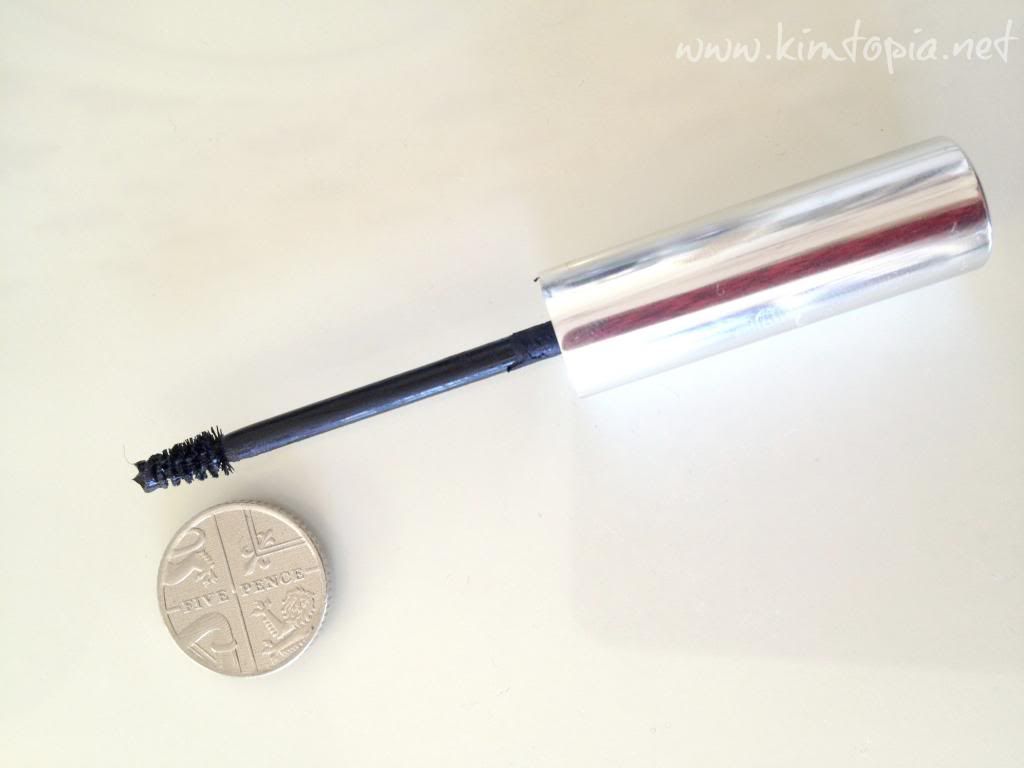 You know, I thought this product was a bit of a cheeky marketing ploy and an overall con to begin with. A mascara just for your bottom lashes? At £11 for 2ml? My cynical side comes out and says 'Pah!' However, I couldn't have been more wrong. Yes I know, a very rare occurrence ;) But I'll hold my hands up and admit it. And quite frankly rave at you about how good this mascara is. It is worth every single penny. 'Why?' you may ask. Well, I'll tell you why!
I like a defined set of lashes. I'm not talking long, spidery lashes because thats unattractive. I'm talking about adding subtle definition and a hint of a deeper colour. I used to use my regular mascara on my bottom lashes but always found that it clumped, it smudged and it transfered to beneath my lashes during the course of the day. Bottom Lash Mascara has such a teeny wand that its impossible to get too much product on your lashes. Also you don't poke your eye out and its fairly hard to make a mess. I can easily coat my bottom lash line corner to corner without the need of a cotton bud and make up remover. And who doesn't love not ruining their perfect under-eye concealer?! I find that this mascara lasts all day and doesn't fade or transfer which is an absolute god-send. No panda eyes for me! It takes a bit of elbow grease to get off but I think thats a small price to pay in the grand scheme of things.
♥ ♥ ♥
Clinique Bottom Lash Mascara is available at Clinique counters nationwide.
Have you tried Bottom Lash Mascara? What did you think?