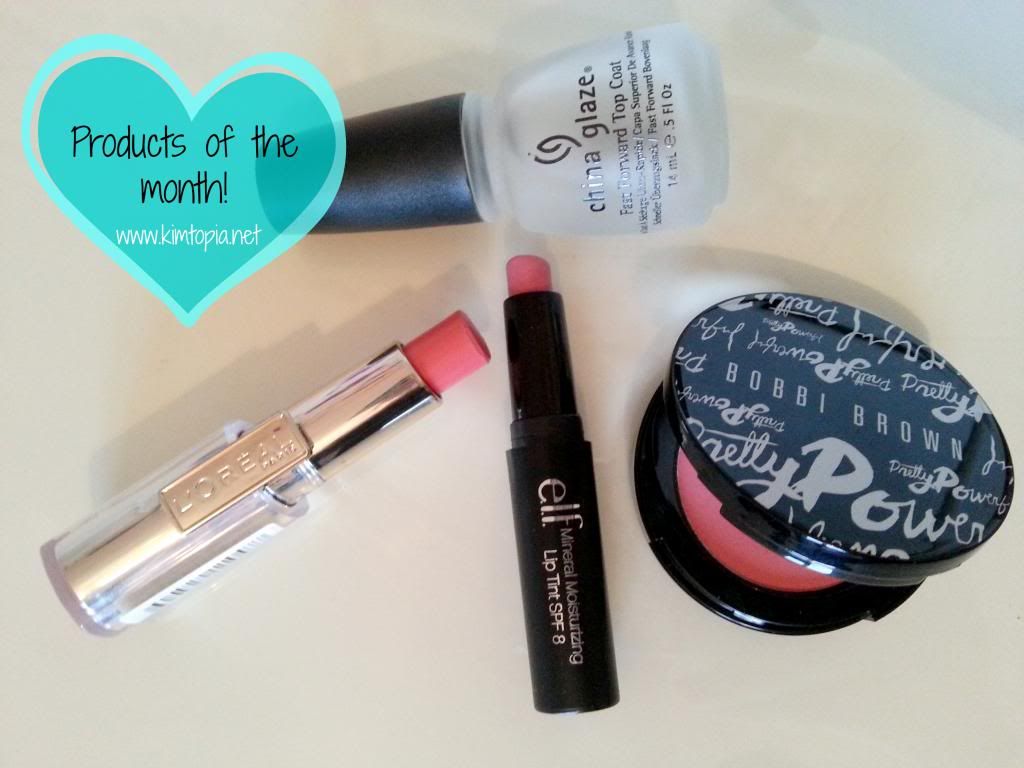 ♥ L'Oreal Rouge Caresse in 301 Dating Coral ♥
Superdrug were having a 3 for 2 promotion recently and quite frankly it was rude not to take full advantage of it. I was looking for an easy to wear peach lippie and I found the L'Oreal stand fully stocked for a change. After covering my hand in a gazillion swatches (hashtag bloggerprobz) I settled on Dating Coral which is a pretty peachy coral shade that's not too bright and not too boring. It gives my lips a gorgeous finish and this has become a staple in my makeup bag. It looks fab paired with the L'Oreal Glam Shine Miss Candy gloss in 701 Bubble Pink.
This top coat is an absolute life saver. It applies evenly to give a high gloss finish and has a super speedy drying time to leave your nails smudge free. The amount of times I've done my nails, applied this then gone out and I've never had a polish mishap! Worth every single penny.
♥ Bobbi Brown Pot Rouge in Pretty Powerful Pink ♥
I bought this on a complete whim and at first I wasn't sure about it. Then recently I picked up an elf lip tint (see below) and instantly knew it'd look great paired with a pop of pink of the cheeks and a gorgeous combination was born. Pretty Powerful Pink gives a lovely fresh faced, natural look and its been my go cheek colour for the past couple of weeks.
♥ elf Mineral Moisturizing Lip Tint in Blush ♥
I added this to my basket in my last elf order and I have to say I really like it. It's like a mini lippie which is a winner for me - no mess! I find it hydrates whilst adding colour and a nice sheen to my lips. It has a sweet taste to it too which is a bonus.

♥ ♥ ♥

Which products have you been loving this month?