If there's one thing that I've watched with intrigue over the last few months, its high street budget makeup brands falling over themselves to produce affordable dupes of high end products. Specifically I was interested in dupes for Clinque's Chubby Sticks. I own one and I love it, but do I really want to pay £16 per shade when I want to add to my collection? Not really. MUA have hit the nail on the head with their latest offering in the form of new Power Pout.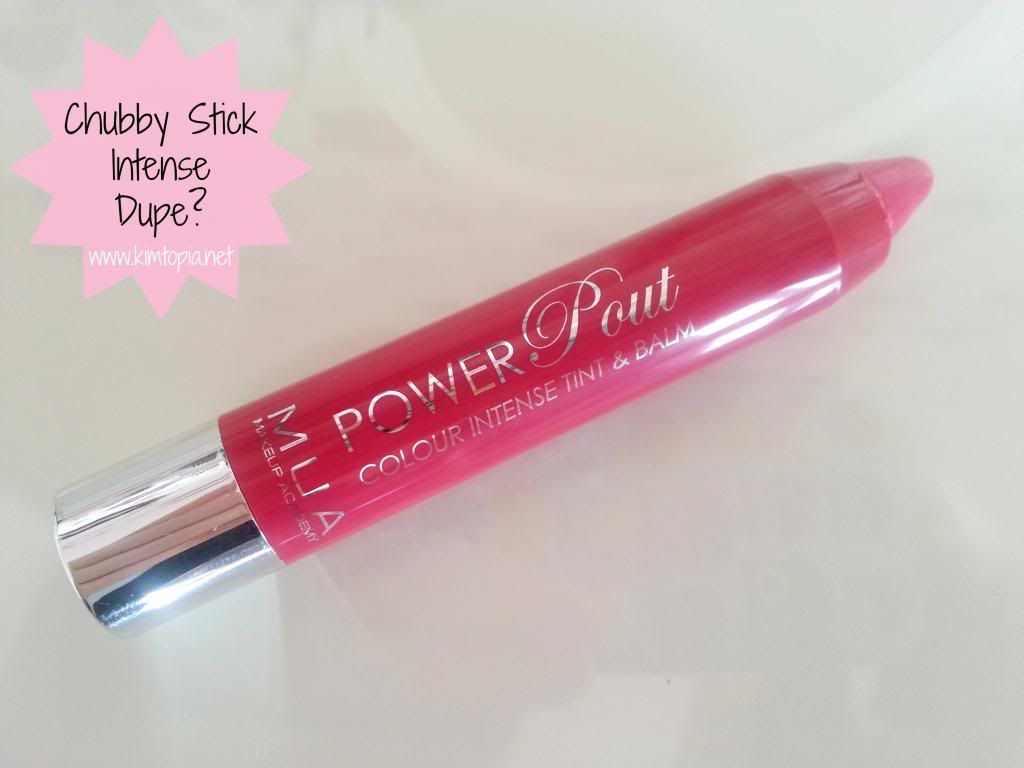 Identical to Chubby Sticks, the Power Pouts are colour intense tints and balms. Having compared the websites, it would seem MUA are trying to mirror the Chubby Stick Intense range and I think they've done a fab job. I've not tried the Clinique's latest offering to compare however I do love the Chubby Stick in Two Ton Tomato that I own. Having said that, I prefer Power Pout!
I own Broken Hearted, a rich, deep, raspberry pink. It's easy to apply, feels moisturizing, gives even colour and has a glossy finish. Power Pout have a slightly minty scent but I don't find them as overpowering as the Revlon Just Bitten Kissable Balm Stains. I find once applied, the colour stays put. After a while, the gloss can vanish but the stain remains even and the colour doesn't fade away.
I think I'm definitely going to have to invest in some more!
♥ ♥ ♥
Have you tried Power Pout? Do you prefer them to pricier alternatives?