Morning :)

*Blinks* Where did May go? It seems to have whizzed by in a heartbeat! The rain has finally ceased for a bit and it appears we shall be getting a taste of summer back again, hurrah! I'm looking forward to June immensely. Lots of birthdays, trips to friends pencilled in on the old social calender *blows off dust* and a new arrival in the family expected imminently! So excited!

Enough of my chatterbox ways, and on to the bits and bobs I learned in May:
01. Extra Virgin Olive Oil is amazing for cleaning make up brushes.
02. I love having super dark, long, brown hair. I love Stoke. And the Stokie accent :D Primark is a bad idea on a Bank Holiday. And I realised how great a duo fibre brush is for applying blush.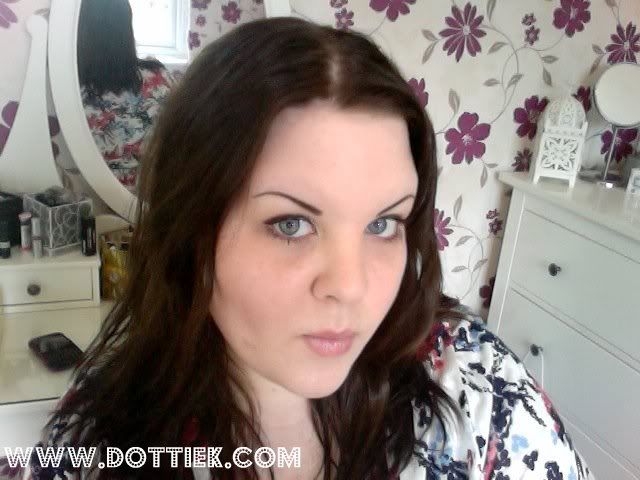 03. I really don't suit too much black eyeliner. Less is more!
04. I'm loving neutral manis with a bit of added sparkle at the moment :)
05. I used to be a lipgloss lovie and now I'm really not.
06. People actually do target viruses and the like at Mac computers. Which of course had me panicking, but it was nothing more than a dodgy website thankfully. The source of which had nabbed one of my blog photos...
07. I need to watch more of Ross Noble's stand up. He cracked me up on Have I Got News For You - I was literally laughing out loud throughout the whole show!
08. Dove Summer Glow is deceptive. It smells like peaches then all of a sudden BAM! Biscuit territory. Not nice.
Source
09. Cucumber is apparently served with Pimms. I find this odd. But oddly, it kind of works. Also, someone I worked with is now working at Wetherspoons. Excellent excuse to go to the pub quiz more often!
10. I get sidetracked way too easily!
11. My love affair with my Blackberry is over.
12. I should try more nail polish shades that I wouldn't usually wear. Found some real gems lately!
13. Lady Gaga is not as weird and strange as I first thought. She's also very funny!
14. I'm becoming very sensible with my money. On to a value for money note, my No 7 Hot Cloth Cleanser ran out today. I opened it on Jan 1st. Used once a day every day since. That's 134 days of use. Bargain.
15. Me > technology.
16. When inspiration is lacking, a classic neutral makeup look is my go to thing.
Source
17. Kryolan are the makeup Gods.
18. Clip in fringes confuse me.
19. It's Sods Law that when I buy nail polishes to create a french mani, I break a nail.
20. I should read the instructions on things...
21. I enjoy creating new manis :)
22. There is now a Benefit counter in Boots in Lincoln. Goodbye wages. Bye bye. Random acts of kindness can give the greatest satisfaction.
23. Bourjois's Rotating Mascara nearly blinded me and leaves me with panda eyes. Attractive...
24. There is finally a knowledgeable member of staff at my bank. Hallelujah. I like her, she loved my nails. Johnny Depp and his guyliner - PHWOAR.
Source
25. I'm officially bored of Soap & Glory shower gels. Time to try something new methinks.
26. Green eyeliner is amazeballs.
27. I'm officially not loving nail polishes with shimmer in them. Creme formulas all the way.
28. Vouchers from Boots Advantage Point kiosks can be used together and in conjunction with other Boots vouchers. Hello mini spree with a mini price. Also, I have trouble differentiating between Scottish and Irish accents. Oh dear. And I get a very nice discount at work. Lovely. Birthday you say? *Orders flowers*
29. I'm addicted to spending. And increasingly attracted to expensive makeup. But if Kate Middleton wears it, it's a justifiable purchase, right?
Source
30. GOSH Velvet Touch Foundation Primer is the best primer ever. On my quest for great primers, I'm back at the beginning.
31. I think I'm taking a shine to summer dresses! Now just on the hunt for the perfect pair of summer wedges :)
♥
What have you learnt this month?