Hello possums :)
The nail art world is going crazy for Crackle polishes at the moment! With offerings being released left, right and centre from brands such as Models Own, OPI, China Glaze, Barry M and 17.
I have another one to throw into the mix - Kelier's Cracking Polish in Watermelon. I received this to review from
Born Pretty Store
when the only coloured cracking polish on the market was black so I was intrigued to see how different it would look with a colour.
Product
Kelier Watermelon over Bourjois Ultra Shine in Bleu Violet #31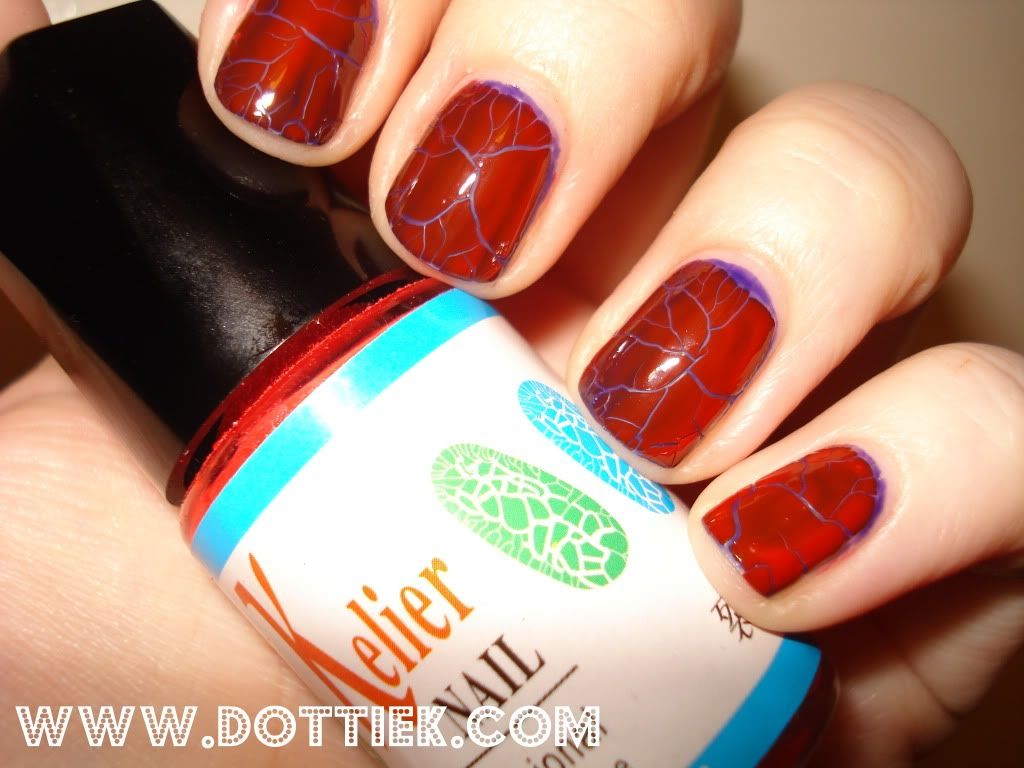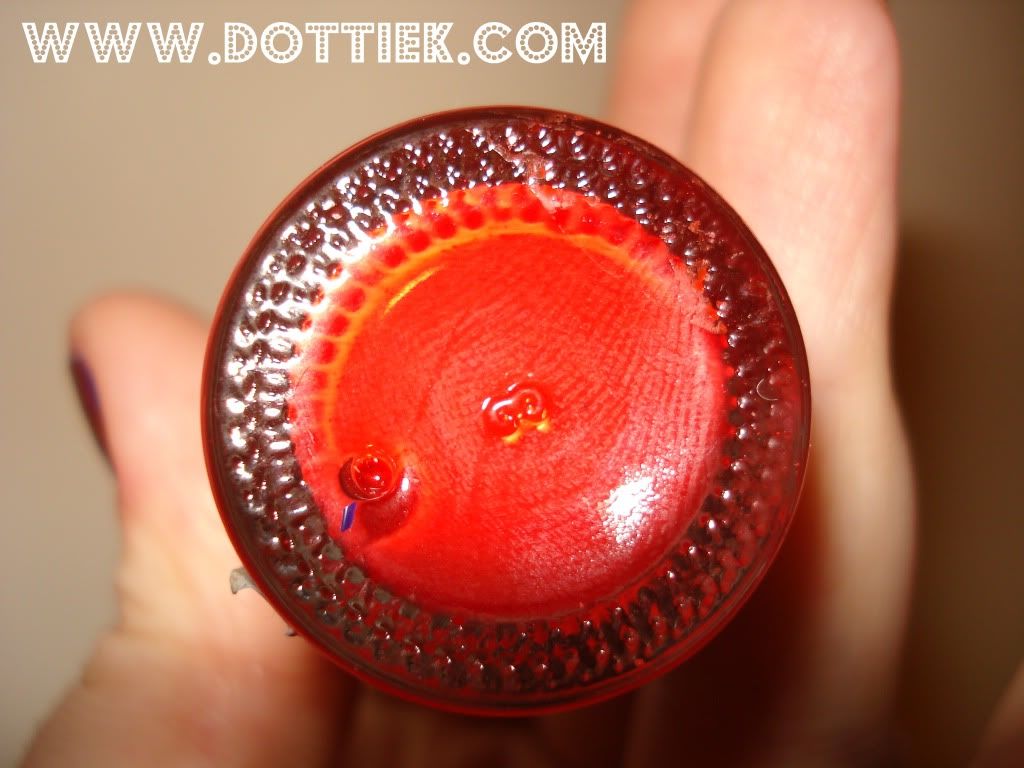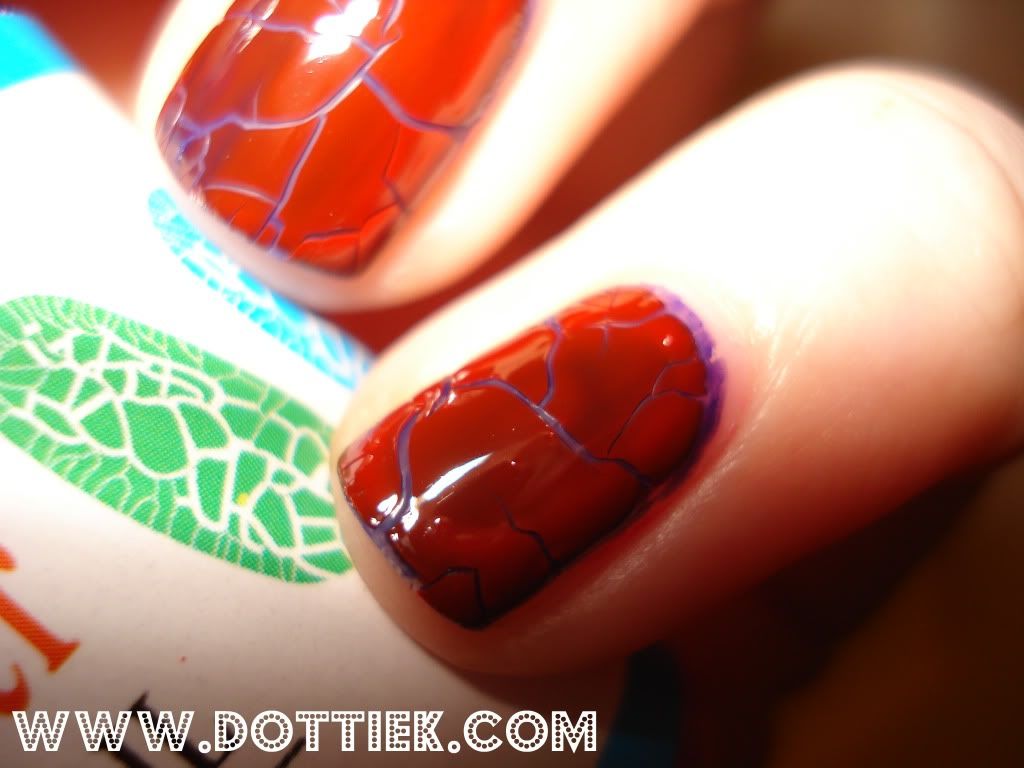 The colour is pretty and I like that the finish is not matte like most of the current options on the market. When this polish cracks, the cracks appear to be more uniform and look a lot neater than the Barry M Instant Nail Effects. Come to think of it, my nails remind me ever so slightly of a crocodile effect handbag! The one thing I didn't like with this polish was the amount of time it took to have any type of effect. One coat took 5 minutes before it even began to show signs of cracking and then it took a few minutes for the process to complete. I do think its a nice finish though, and it's nice to put a bit of a colourful twist on some easy nail art!
♥
If you'd like to try this, head over to the
Born Pretty Store
:) It retails at $4.52 and there are 7 colours available!