Hello lovelies :)
Last month I
showed
you my order from Make Up Geek and I can't believe I haven't gotten round to getting an FOTD up featuring the products since then! Bad blogger. Anywho here you go!
My camera totally washed out the colour intensity of Melon.
Just look at it: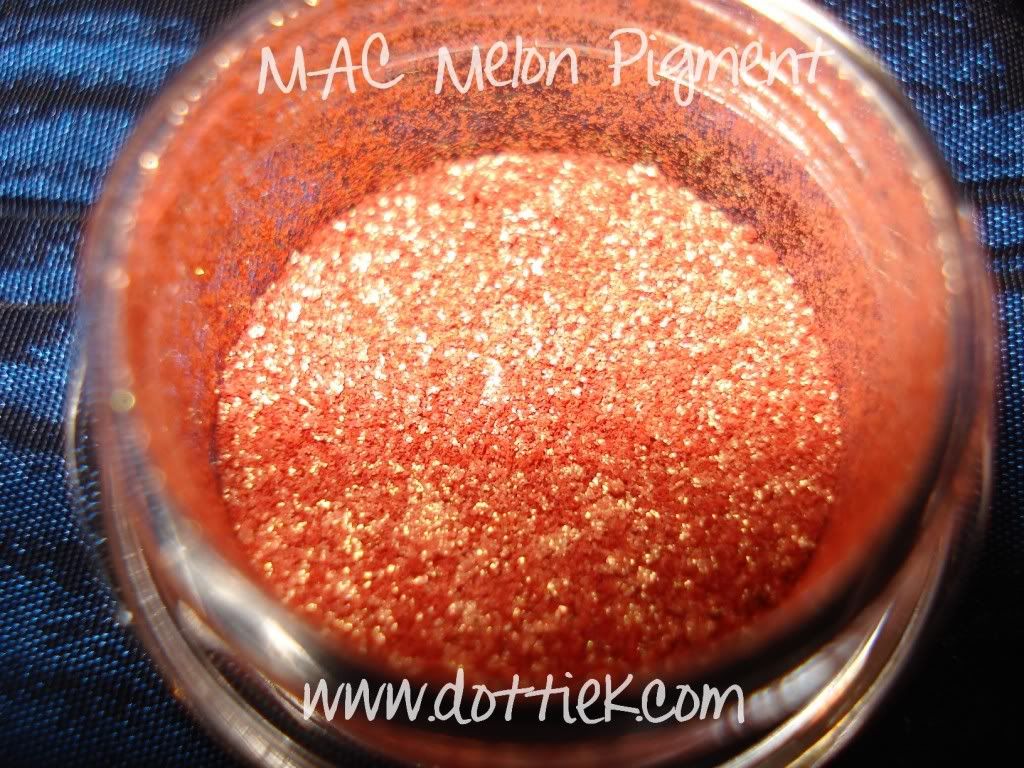 Isn't it divine?
Maybelline 24hour Super Stay Foundation in #005 Light Beige
No 7 Quick Cover Concealer in Extra Fair
NYX Boho Chic Cream Blusher
MAC MSF Natural
e.l.f. Dark Studio Brow Kit
MAC Melon Pigment
Coastal Scents Gel Liner in Deep Plum
Clinique High Impact Mascara
NYX Tea Rose Round Lipstick
♥
Which other MAC pigments do I need to try?
I've also added more items to my blog shop which you can check out
here
:)