Hello possums :)
I know this is a bit late, but better late than never right? Back in early December I think it was, I made a sneaky e.l.f. order because they were offering this palette free with orders over £10. Bargain! My basket was filled within mere minutes and a few days later in my eager mitts. Let's take a look at it shall we?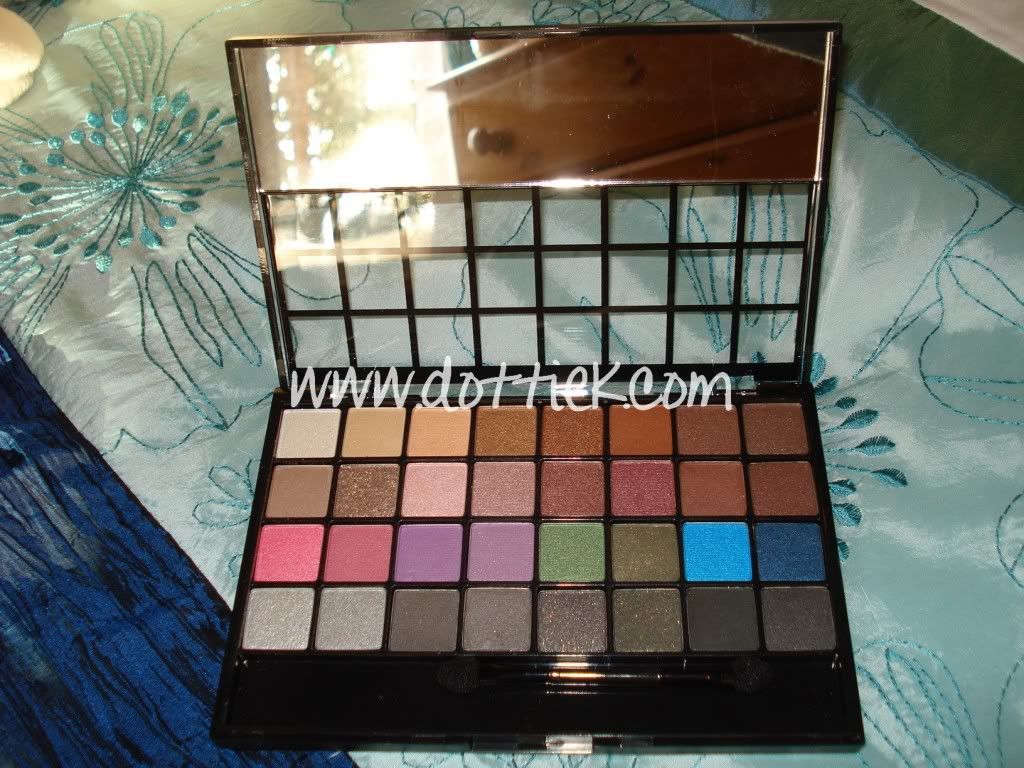 e.l.f. say
: This convenient makeup collection for your eyes allows you to be your own makeup artist, whenever, wherever. A great value for any makeup lover! An all-in-one compact including the must have eye shadow shades! Create any look that reflects your personal style. The small, sleek design is great for on the go beauty touch ups.
I say
: I want to start off with a note about the packaging. As with all e.l.f. packaging I found this to be sleek yet sturdy. As you can see from the second photo, there is a nice sized mirror which is handy if you're taking this on your travels. My one slight niggle is that inside there's a huge space for a teeny double ended foam applicator. Why why why? I think e.l.f. could have used that space for extra shadows. I however managed to fit in my GOSH eyeliner brush and my NYX B22 Professional Angled Liner Brush. Not shadow brushes, granted, but it just gives you an idea of the space. If you have any thin handle shadow brushes then I'm sure you could pop them inside. I tried with the e.l.f. brushes and they're too fat. On to the actual product, and I couldn't be more pleased with this palette. I can hand on heart say that I would use every single shade. There's a range of neutrals, a few lovely brighter colours, and some ideal shadows to create a smoky eye. Some shadows are matte, some shimmery, and some almost metallic. I think overall that this is a safe palette as it would appeal to most people. If you're more into your brights though, this probably wouldn't be the palette for you.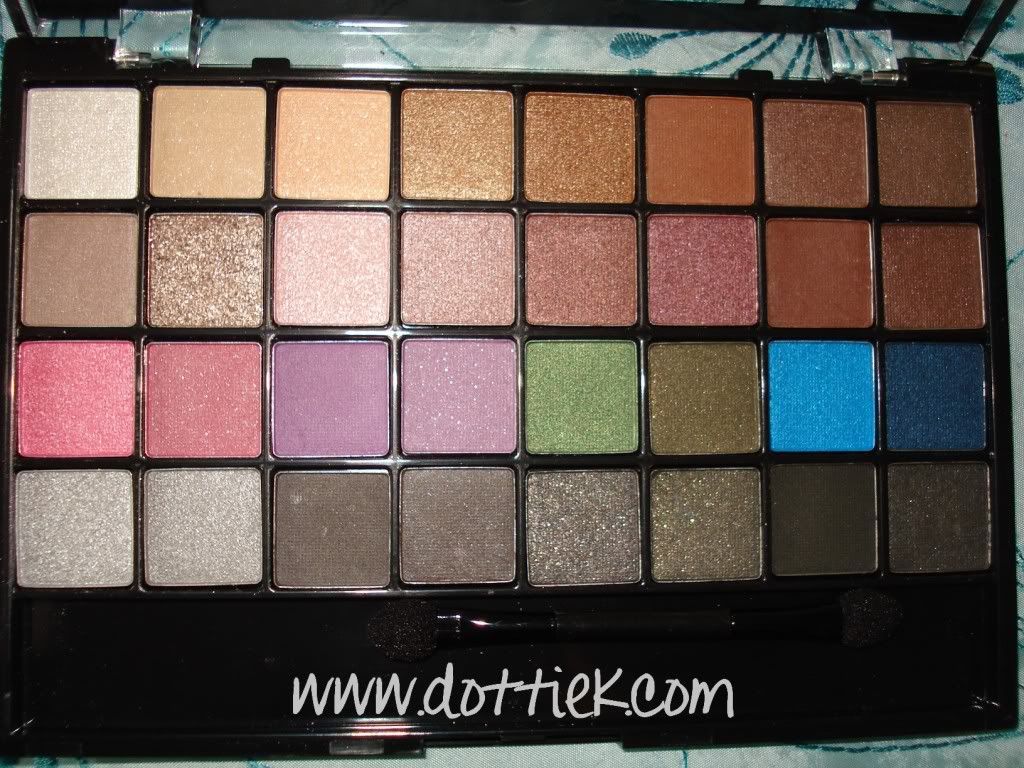 e.l.f. say
: Apply the lightest colours all over the eyelid as a base or to highlight. Apply the medium shades over the entire lid or in the crease to contour. Apply the darkest shades to define and line the eye for depth and a smoky look.
I say
: Like I said above, this palette is perfect for creating smoky eyes. There are some fab dark shades and some lovely highlight and contour colours. These shadows, like most, work better over a primer for a longer-lasting, crease-free wear. I've noticed that some are a little powdery so you do have to be mindful of fallout especially with the darker shades. I have found that if you give your brush a good tap you can minimize fallout.
Price: £7.50 (no longer available on the UK site but available on the US site if you're across the pond!)
Size: 32 shadows
Product: 8/10
Price: 10/10
Packaging: 9/10
Overall: 9/10
Purchase: If e.l.f. release future palettes, I probably would if the shades were different
Did you manage to snap this up? Did you receive it as a gift at Christmas? What do you think?