Hello sunbeams :)
After I acquired a MAC MSF Natural, lots of people recommended getting a kabuki brush to use with it. I went back to e.l.f. who never seem to disappoint when it comes to brushes.
e.l.f. say
:
This new anti bacterial, synthetic haired Taklon brush is softer and more absorbent and can be used with wet or dry products. Be a professional makeup artist and create a flawless look with this e.l.f. studio brush! Our handy and easy to use Kabuki Brushes provide a light to full coverage on your face or body to ensure a flawless finish.
Vegan friendly.
I say
: Yet another winner from e.l.f.! I thought this might shred, but it hasn't lost a single fibre! I think this kabuki brush is the perfect size for the face and is very lightweight and soft. It picks up just enough product for the finish I desire.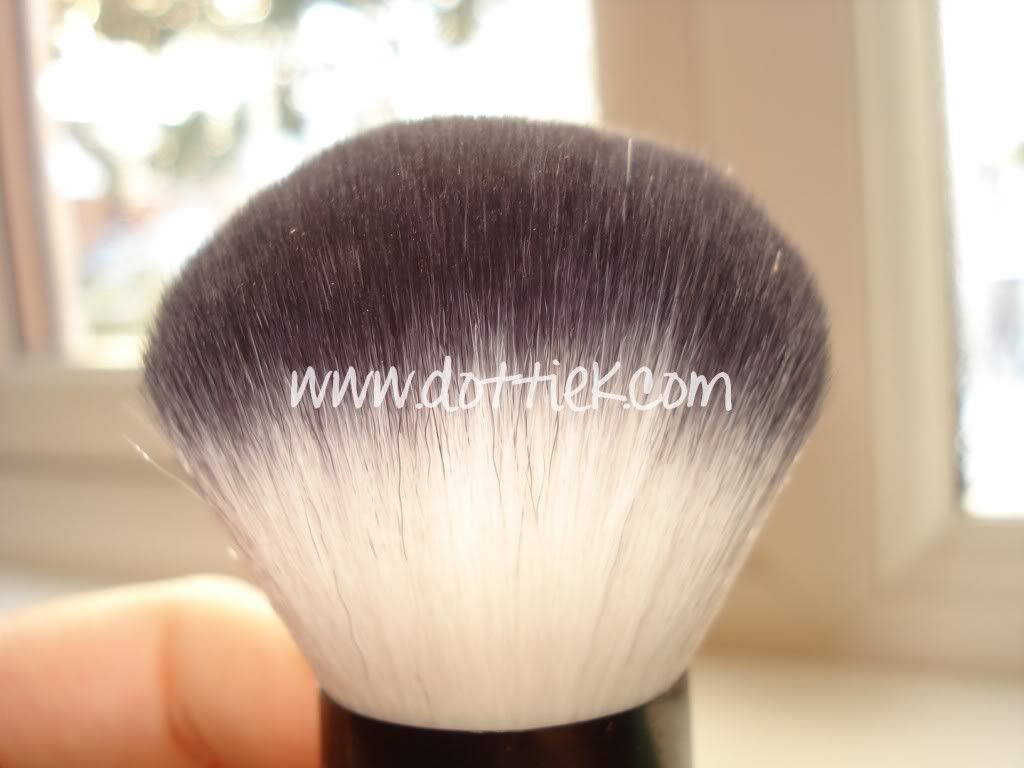 e.l.f. say
: The compact brush is perfectly sized to allow for precise and controlled application of bronzer, powder, or a highlighter on your skin.
I say
: As I said above, the size of this brush is perfect for using on the face. I use it primarily for applying powder and it really helps me to achieve a flawless finish. Another thumbs up for e.l.f.'s Studio brush range!
Price: £5.00
Product: 10/10
Price: 10/10
Packaging: 10/10
Overall: 10/10
Repurchase: Yes
Do you have a favourite kabuki brush? Do you use one to apply powder?