Morning!
There are two things I love to complete my look - jewellery and perfume. Imagine my utter joy at receiving this from my postie - the Juicy Couture 'Couture Couture' Solid Perfume Ring! The perfect combination of beautiful bling and fabulous fragrance!
♥

Juicy Couture describe this as 'the ultimate Valentine's gift' - so ladies start dropping those hints to your fellas!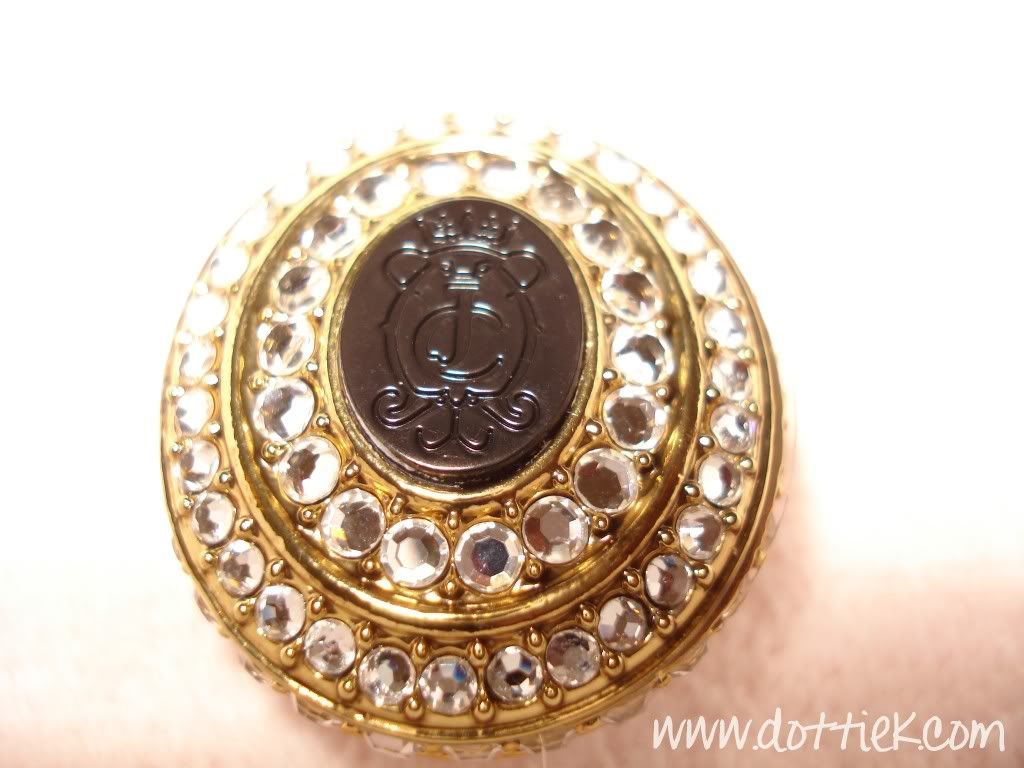 This is
the
Valentines gift for Juicy girls on the go! Slip the adjustable solid perfume ring around your finger for at-whim perfume touch ups.
The scent is a succulent blend of Natural Orange Flower, Star Jasmine, Blushed Plum and Vanilla. I have to say this smells absolutely amazing! Sweet and fresh and just perfect for daily wear. I've not tried Juicy Couture fragrances before, but a bottle of this is definitely heading on to my wishlist! I cannot tell you how gorgeous Couture Couture is - it's definitely my new favourite fragrance :D
Slide open the emblem gem and reveal your secret stash of Couture Couture to keep your fragrance close at hand!