Morning :)
I'm carrying on the nail theme from yesterday!
A week ago I managed to escape the office for an hour for lunch, a rarity these days, and I, of course, found myself gravitating towards Superdrug. Before you know it I was looking for nail polish, despite having had a massive clear out the day before! Will I ever learn? I doubt it. But now my nail polish drawer has space in, I had the urge to fill it again.This gorgeous bright shade from MUA took my fancy and I happily handed over £1 before you could say 'manicure'.
Sat by the river for lunch, I took to painting my nails.
Ta da!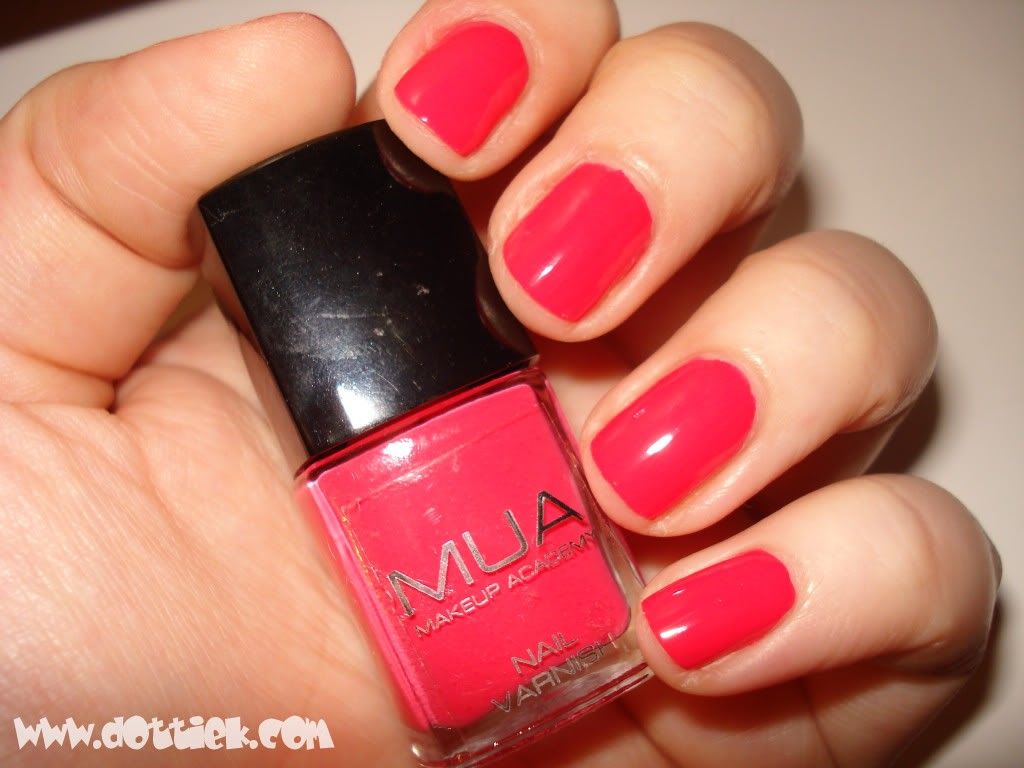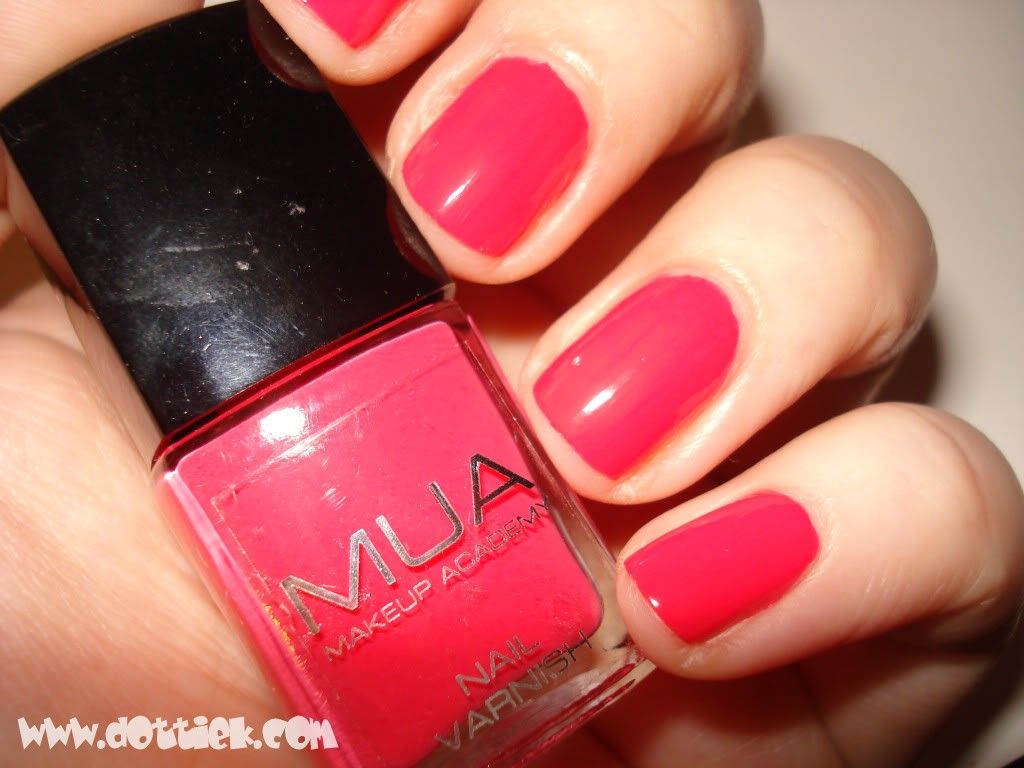 A gorgeous bright, hot pink that I couldn't stop looking it. Divine.
Ladies, you need this in your life. And it's only a quid.
♥