Hello possums :)
These are the items that I've been loving in February!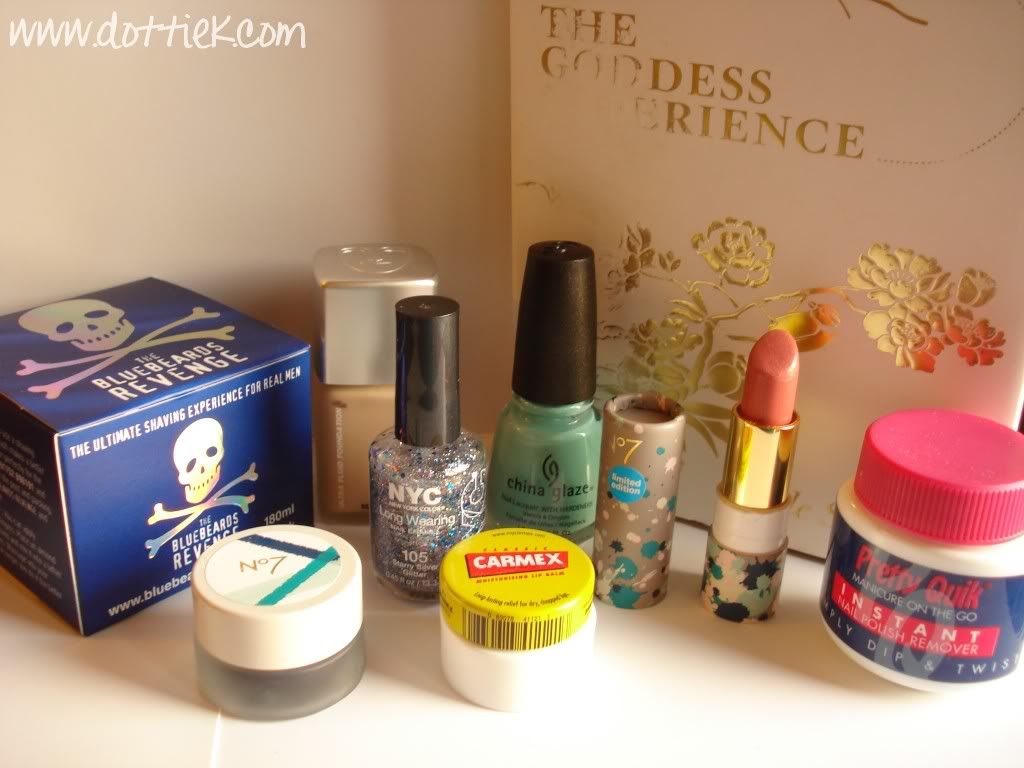 ♥
001. The Bluebeards Revenge
002. Kryolan Ultra Fluid Foundation in Alabaster

003. No 7 Spring Collection Blue Gel Liner

004. NYC Starry Silver Glitter Top Coat

005. Carmex Moisturizing Lip Balm

006. China Glaze For Audrey

007. No 7 Spring Collection Lipstick in Grace

008. Pretty Quick Instant Nail Polish Remover

009. The Goddess Experience by Gisele Scanlon - girls, you need this book in your life! I'm definitely going to order the second one :D

♥

What have your favourite products been this month?