Good morning my dears :)
After hearing lots of fellow bloggers rave about this mascara, I decided I had to get it after Sam Chapman from Pixiwoo gave it her seal of approval. I'm such a sheep haha. I'm so glad I did, I love this mascara!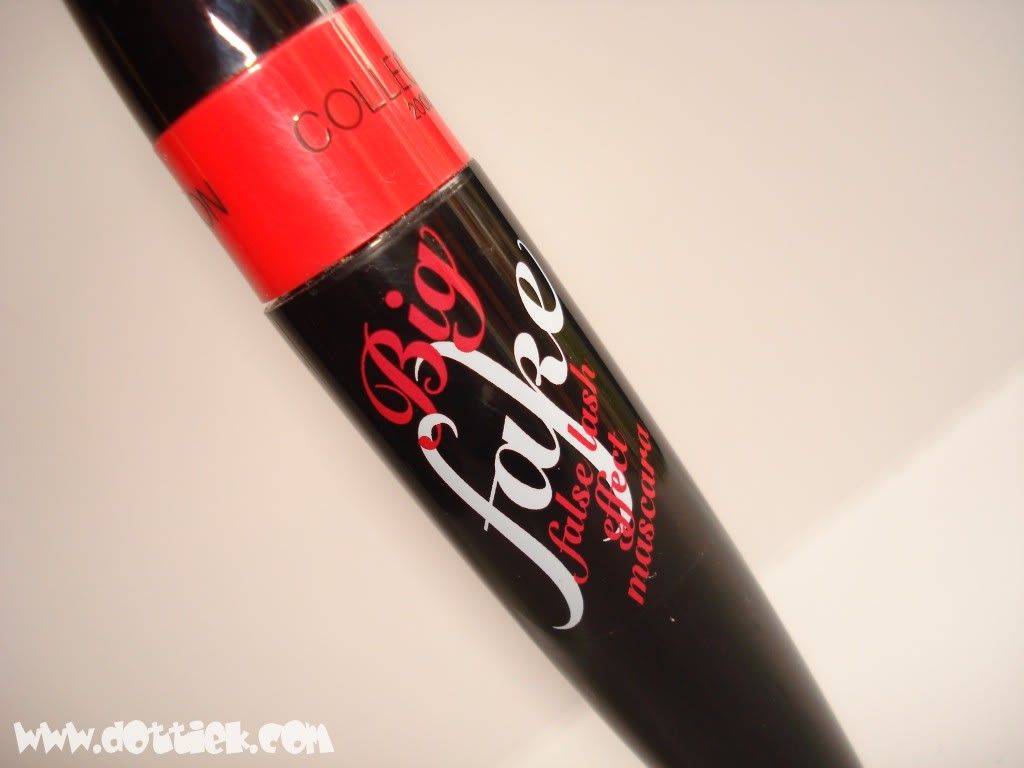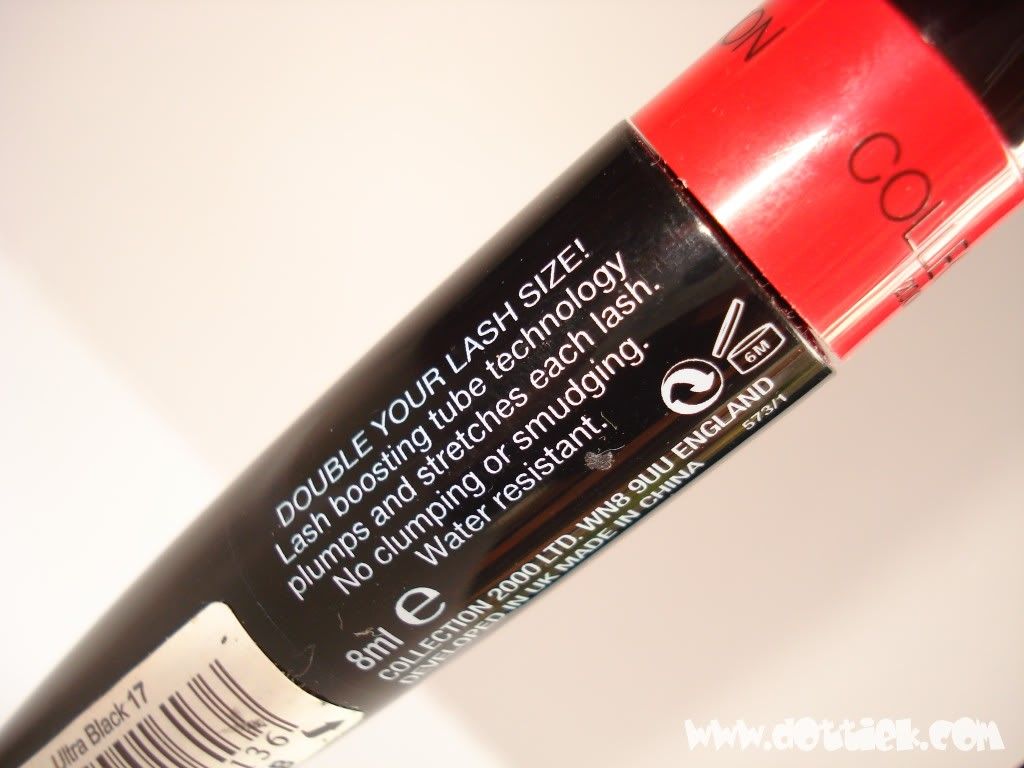 Collection 2000 say
: Double your lash size! Lash boosting tube technology plumps and stretches each lash. No clumping or smudging. Water resistant.
I say
: I'll be honest I wasn't expecting much for a £4.99 mascara, but after trying and loving 17's Wild Curls mascara which was (at time of purchase) just £1 more, I decided to give this a whirl. Big Fake has a large brush. And when I say large, it's bigger than any other mascara I've ever seen or used! I have to say though its a pretty good brush and it easily coats my lashes leaving them looking fuller, longer and a lot darker. This stuff really is water resistant. And almost make up remover resistant!!
Collection 2000 say
:
The unique 3D lash boosting tube technology wraps around each lash for a 'lash extension' effect.
Collection 2000 Big Fake False Lash Effect Mascara will give va va voom to your lashes without the fuss of false lashes. The large brush is perfect to add length and volume. For ultra-big eyes, push the mascara from side to side along the lash line as you sweep up the lash length, this will coat the whole length of the lash and give a bigger effect.
I say
: Whatever is in this tube, Collection 2000 are on to a winner. I'm amazed at how great my lashes look when I use this. No mascara I've ever used so far can beat this for length and volume. I picked this up in 'Ultra Black' which I'm guessing means that it contains a true black pigment in it. My lashes certainly look a lot darker when I wear this. This is definitely a great substitute for false lashes. I can't get on with them at all and this takes care of the look I want to achieve with minimum fuss and my lashes aren't left feeling heavy which is a bonus. My only teeny niggly dislike is that it smudges on the lower lash line but other than that, a massive thumbs up.
Price: £4.99
Size: 8ml
Available from:
Boots
(currently 3 for 2) & Superdrug
Product: 9/10
Price: 10/10
Packaging: 10/10
Overall: 9/10
Repurchase: Yes
♥
Have you tried this? What's your favourite mascara for giving a false lash effect?