Hello lovelies!
I spent yesterday walking around the beautiful city of Cambridge and I thought I'd show you the few bits and pieces that I picked up :)
New Look
I bought two lovely mohair knitwear coverups, a polka dot sheer scarf, a beautiful handbag that I couldn't leave on the shelf and a purse to go with it. As I'd spent over £30 I was entitled to a free necklace!
Boots/Superdrug/Hair Salon/Accessorize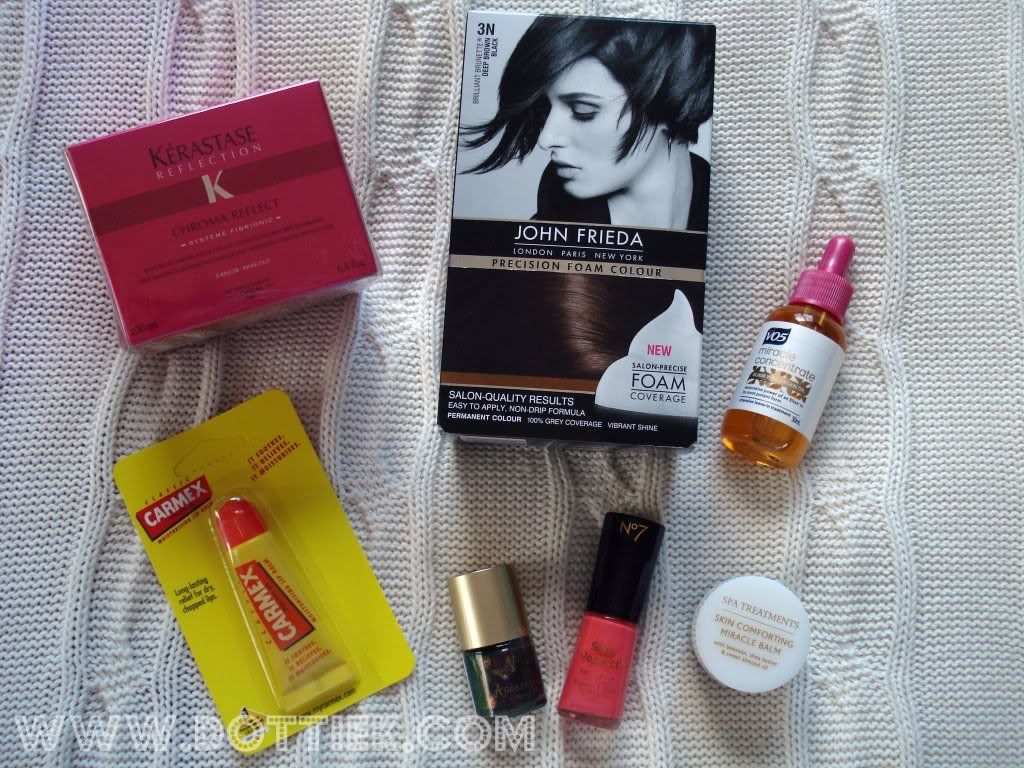 I'd been meaning to pick up a Kerastase Chroma Reflect Conditioner for my hair for ages but I've found it so hard to track down. I was walking through the Grafton Shopping Centre when I saw a Kerastase display in a salon so I nipped in and picked one up. I also got another John Frieda Foam Dye in Superdrug as it was on offer again, down to £6.99. I also picked up a tube of Carmex as my pot is nearly empty and I figured the tube would be less messy! This was also on offer at £2. I had £4 of points on my Beauty Card so both products only cost me £4.99 in total. Bargain! When I was in Boots I picked up a back up of my favourite VO5 Argan Oil Elixir, a Champneys Miracle Balm and a No 7 polish as I had a voucher to use. I also finally picked up another Accessorize polish that was meant to be another MAC Venemous Villains dupe, so I'll do an NOTD with it soon for you!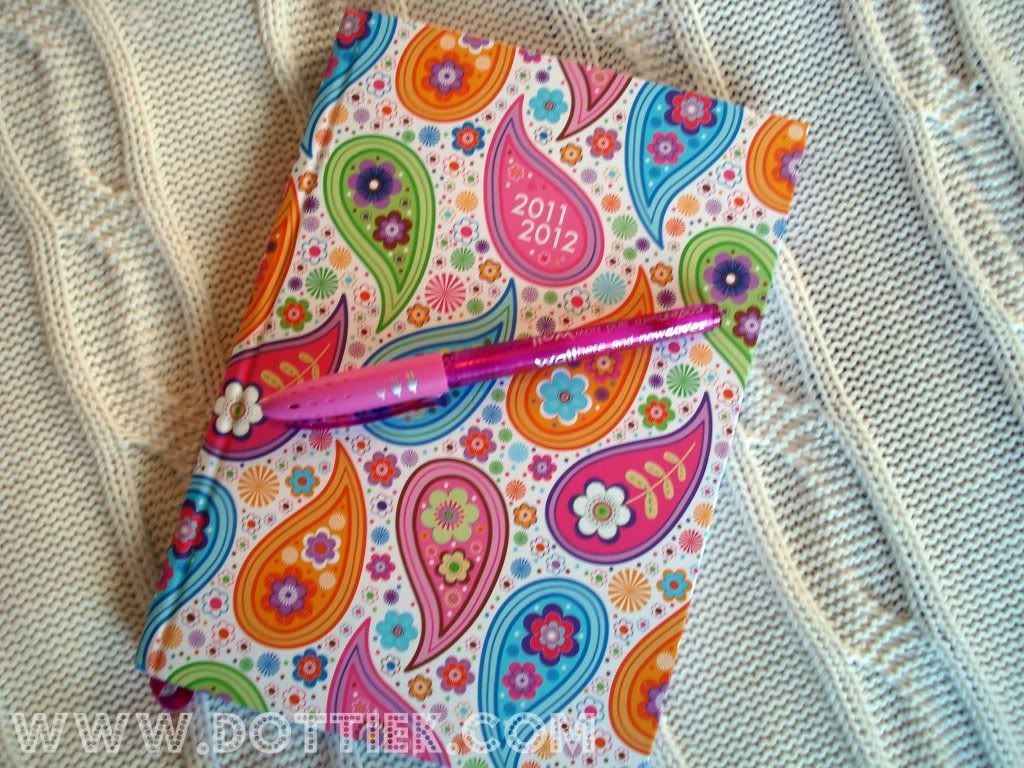 In true Bridget Jones style, I had to pick up another diary for the upcoming year. I still haven't got out of the academic year diary phase, hence why it's a 2011/2012 diary! I also picked up a lovely pink pen to match the pink text inside!
♥
How are you spending the Bank Holiday weekend? I'm off to make cupcakes now!