See what I did there? Hmm? Ok enough with the dodgy post titles*
By now I'm sure you're all well aware of my coral obsession. In particular my obsession with Collection 2000's Fruit Salad polish.
Who fancies a summer leopard print design?
You do? Alrighty then!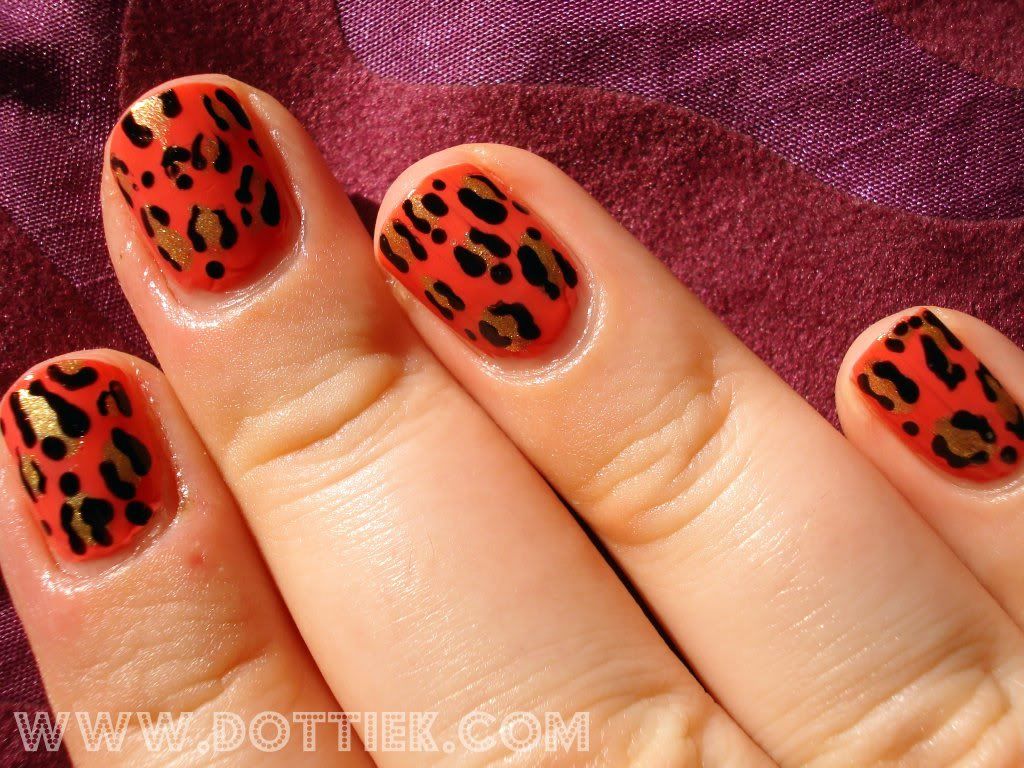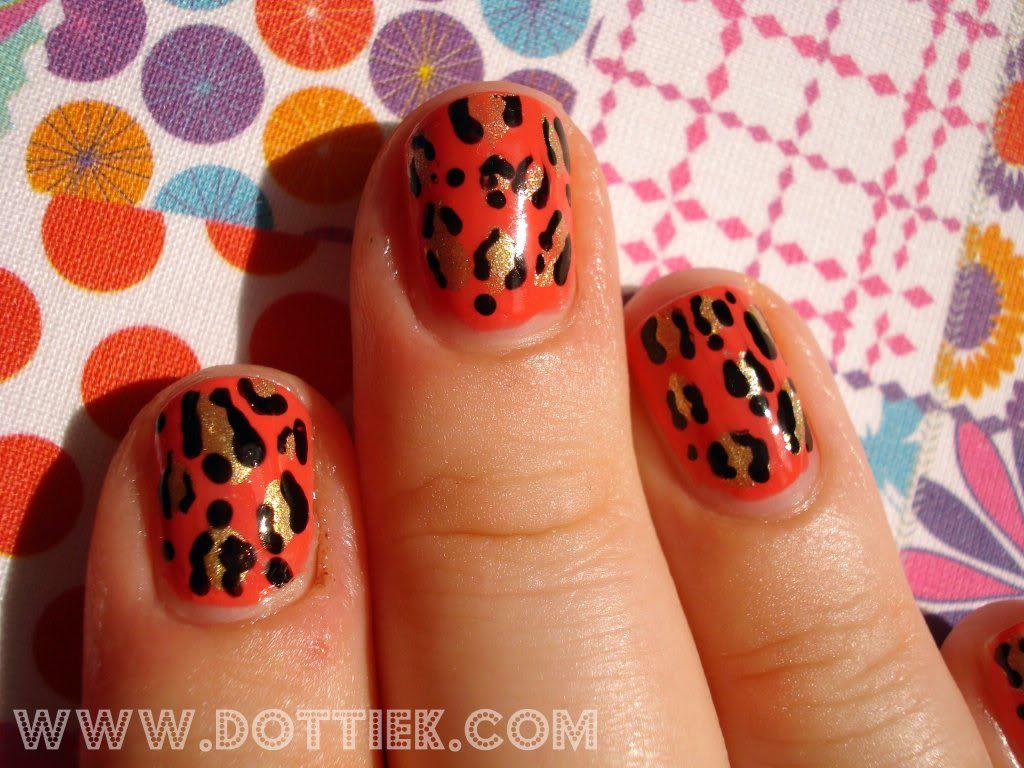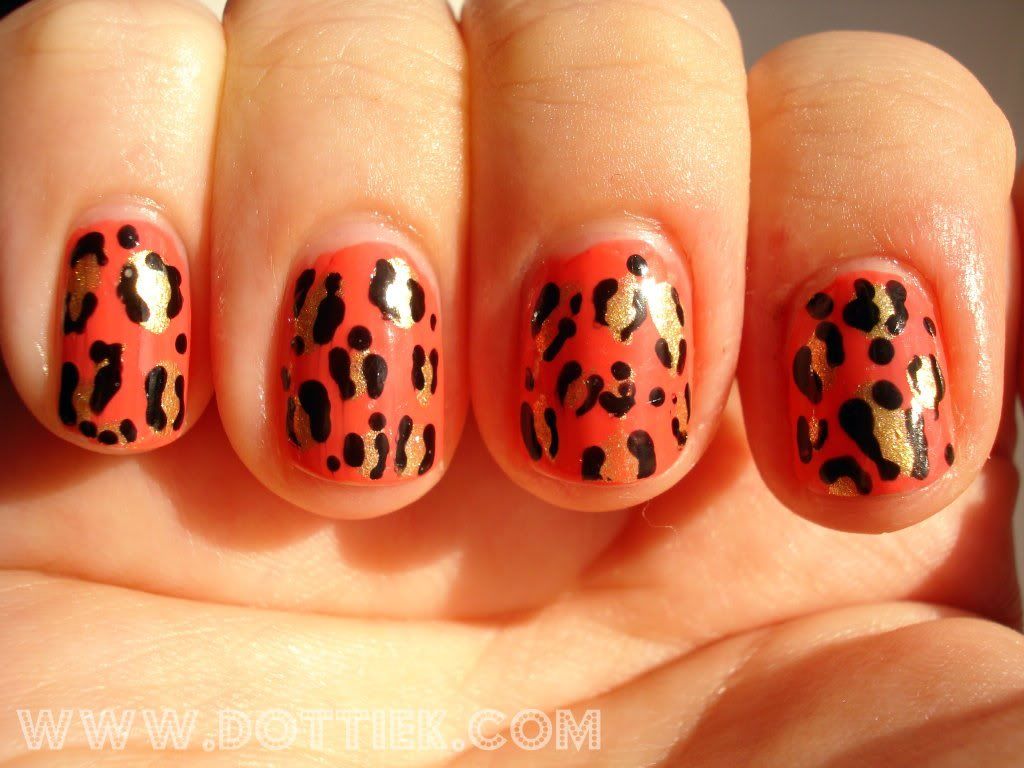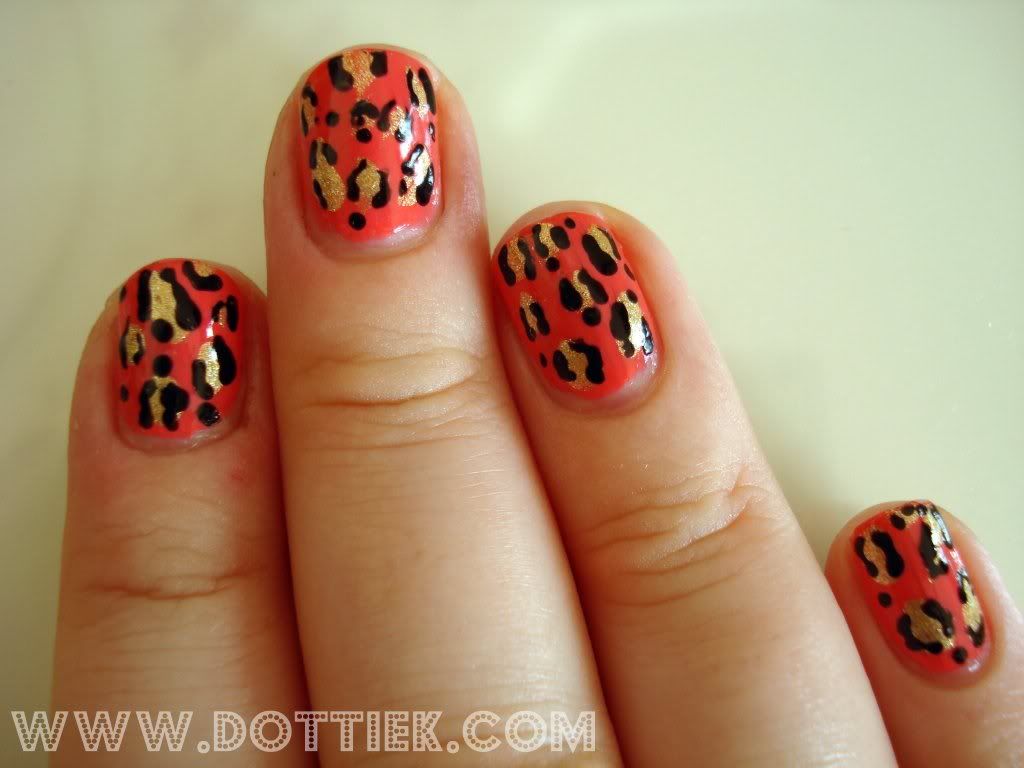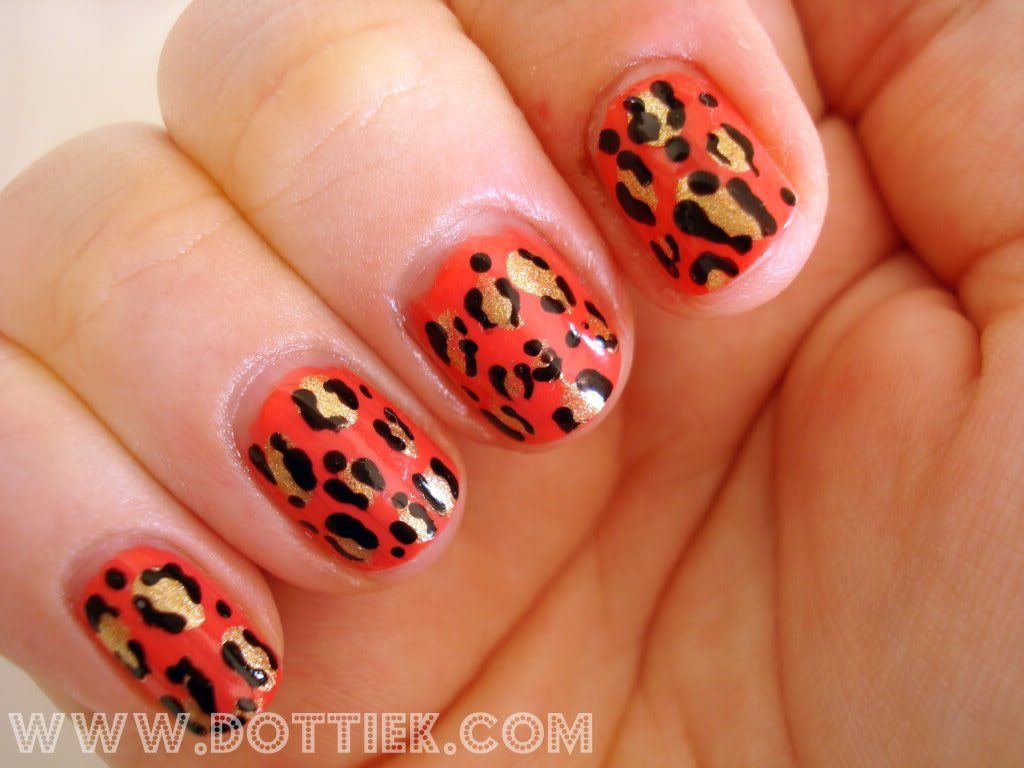 Nails Inc Kensington Caviar Base Coat
Collection 2000 Hot Looks Fruit Salad
Miss Sporty Gold (unnamed)
elf Black
Dotting Tool
Nails Inc Kensington Caviar Top Coat
Essie Apricot Cuticle Oil
♥
Are bright summer nails something you love to rock?
*I can't guarantee that'll be the last ;)