Morning dolls :)
I know I'm probably the last person to try a Graze box, but I took the plunge a few weeks ago after being given a code for a free box and here we are!
I've had a few boxes now and I thought it was about time I shared them with you! Keep reading for a special treat :D
The stats
- You get 4 snacks per box along with a useful leaflet with the nutritional breakdown
- You can choose to receive a nibble box or a nutrition box (more on this
here
)
- Each graze box is nutritionally tailored for you
- You can browse and rate items so Graze will not send you things that you don't like. Once you've tried something, if you didn't like it you can 'bin' it or you can let them know if you like/love it so they know when to send it again
- You can put your boxes on hold if you're going away - I've just done that, you simply tell Graze when you're away and they'll set postpone your next box until you're home again :)
- All of that for just £3.49 each (inc delivery)!!
What's inside my box?
This snack box contains Belgian dark chocolate buttons, almonds, flame raisins and cherries - a lovely combination that I really enjoy munching on at my desk!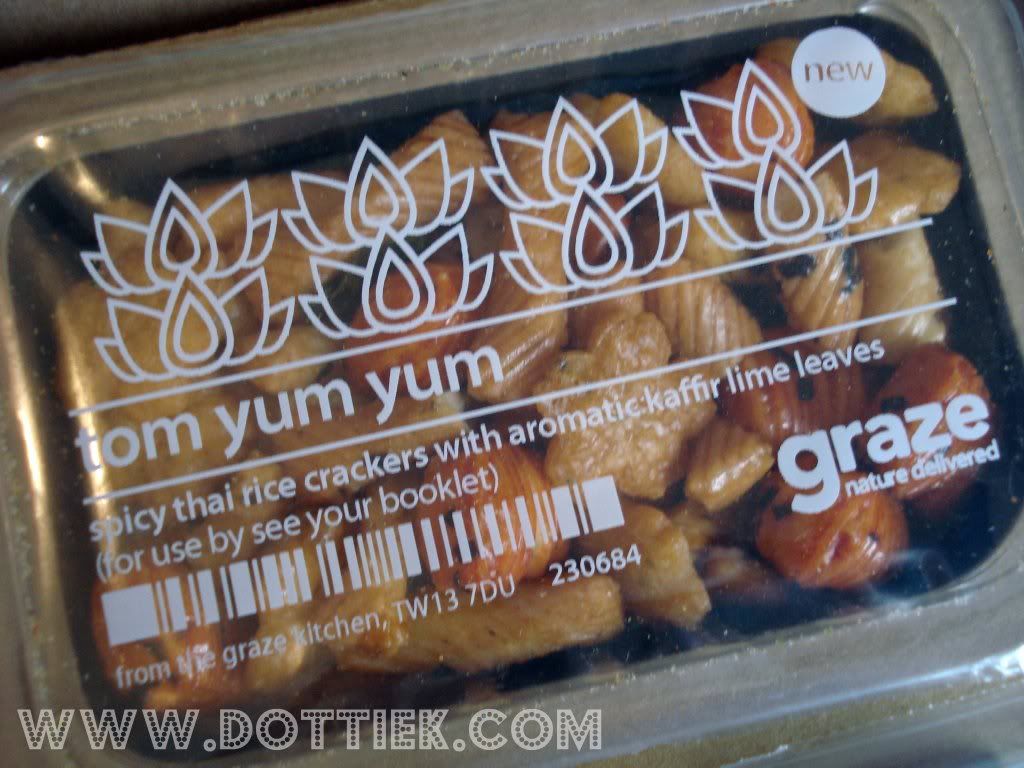 This snack box contains spicy thai rice crackers with aromatic kaffir lime leaves - not my cup of tea so I had to bin this selection. But that's the beauty of the Graze rating system!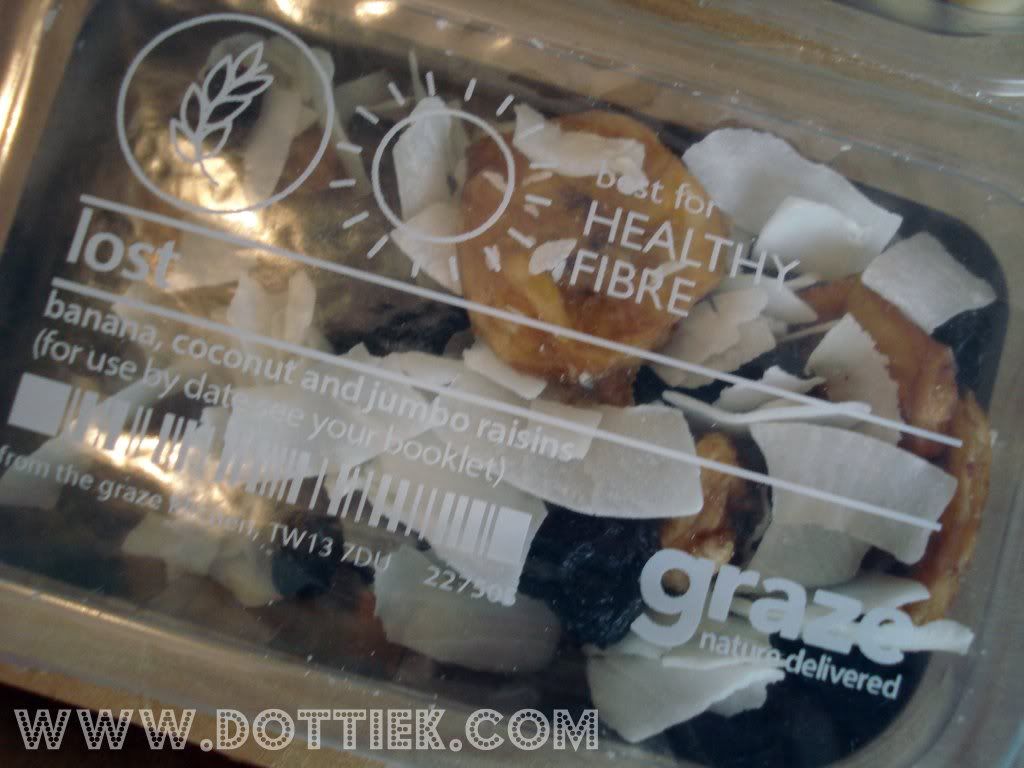 This snack box contains banana, coconut and jumbo raisins - I'm not a fan of banana but the coconut and raisins are lush! There's another snack box that contains coconut and raisins though so I've binned this combo in favour of the other one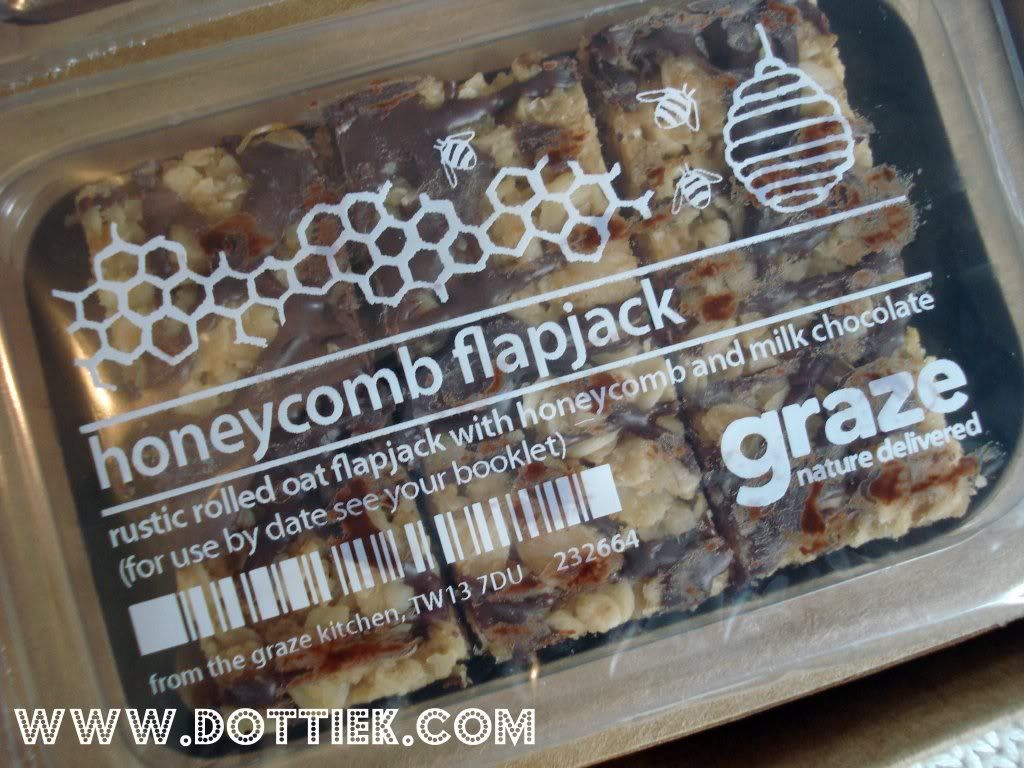 This snack box contains rustic rolled oat flapjack with honeycomb and milk chocolate, Graze flapjacks are the best! So, so yummy and are perfect for tea breaks!
♥
I think the Graze boxes are fab, I get a lovely mix of savoury and sweet in each one. They're perfect for work as I'm snacking on healthy things when I get hungry before or after lunch, and thanks to the way the Graze boxes are nutritionally tailored, the snacks balance your sugar levels so you're fuller for longer. I've been eating healthily for absolutely ages now but these will really keep you away from those pesky vending machines and prevent you from ordering a sneaky cupcake with your mid morning coffee!
♥
If you'd like to try a box, click
HERE
to try one for free! You'll also get your next box for half price! I've popped the code in the left sidebar too so you can use it later if you don't want to now :)
Are you a fan of the Graze boxes?