You guessed it kids, another leopard print mani!
When I have zero inspiration, this is my fall back design because I find it so quick and easy and it's different every time as I can simply switch up the colours. This week I tried a couple of my new Bourjois polishes.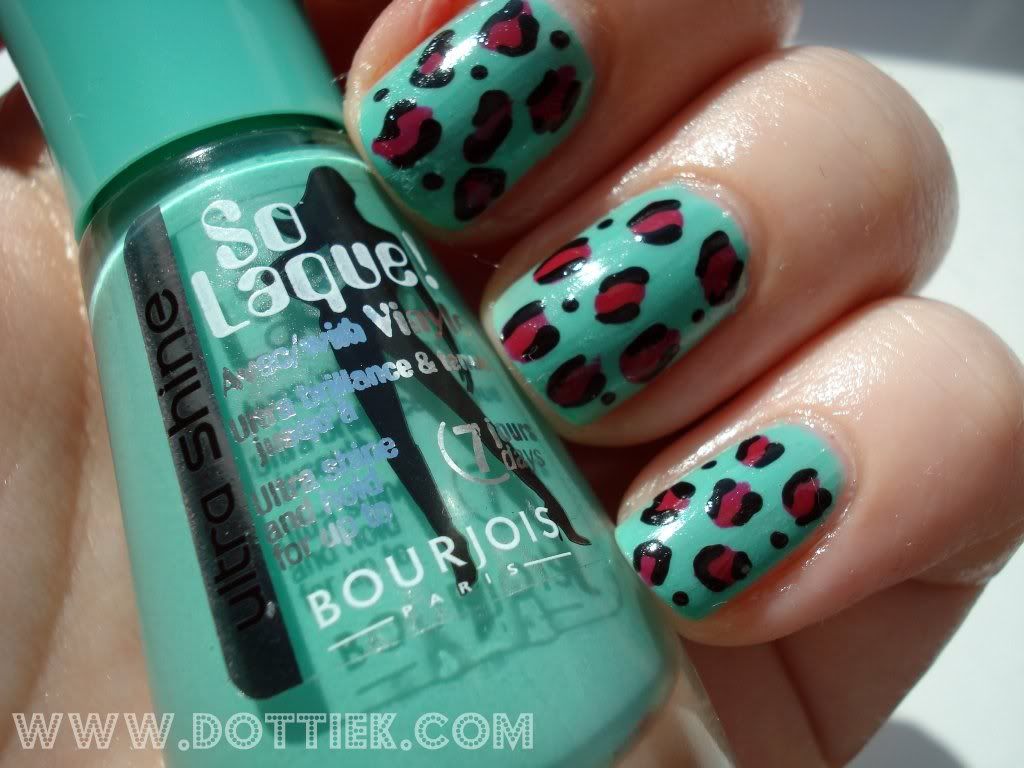 Bourjois Bleu Model
Bourjois Magenta Show
Models Own Nail Art Pen - the new one, which I highly rate!
Rimmel Lycra Pro Clear Polish
♥
The green polish is a 3 coater which is a shame, but something I anticipated - don't you always find these sorts of colours always need 3 coats? Maybe it's the formula. Anyway, I digress. Lovely colour, lovely polish.

What do you think?