Morning petals!
I was recently sent a couple of samples of Living Nature's Deep Cleansing Mask to try. They describe this product as a
weekly ritual of deep purification to restore your skin's health and balance.
I'm really into my skincare and whilst I've got my skincare regime perfected, a face mask isn't something that I tend to use, although I know I probably should!
Read on to see what I thought :)
Living Nature say
:
Made with ultra-purifying Hallo Clay, our Deep Cleansing Mask will detoxify the skin, leaving it clear and balanced, with pores refined. Antimicrobial Manuka extract helps cleanse and heal and Active Manuka Honey nourishes and repairs.
I say
: Upon opening the sachet, I squeezed out the mask to find what I thought to be too much for my face, however as I applied, I found that there was no excess which was nice. I hate wasting things. I could smell the clay, which I expected with it clay being a key ingredient, but it wasn't a strong scent. I was pleasantly surprised to find that the mask had a subtle citrus scent to it which I really liked! Unlike other masks that I've tried, I found this got to work incredibly quickly and I could feel that familiar tightening effect, which I quite like - call me weird if you like! I left it on to work for 20+ minutes whilst I was in the shower and when it came to rinsing off, I found it didn't come off that easily, so I ended up using a muslin cloth. My skin was left smooth, soft, bright and clear. Thumbs up from me!
Living Nature say
:
Apply liberally, avoiding eye area. Leave for at least 20 minutes, then rinse with warm water. For best results, apply after Vitalising Exfoliant or Cleansing Clay Peel, and follow with Hydrating Toning Gel.
For acne-prone and oily to normal skin.
I say
: I applied this roughly with my fingers all over my face, avoiding the eye area as instructed. I left it on for 20+ minutes whilst doing other tasks and then rinsed off. Or tried to. As I mentioned above, I found it didn't come off that easily with just water alone so I used a muslin cloth soaked in warm water to remove the product. A minor gripe, but it hasn't put me off. I really really like the fact that the mask comes in individual sachets. This means no product wastage and perfect for travelling with!
Obligatory photo of me in the mask. Sorry!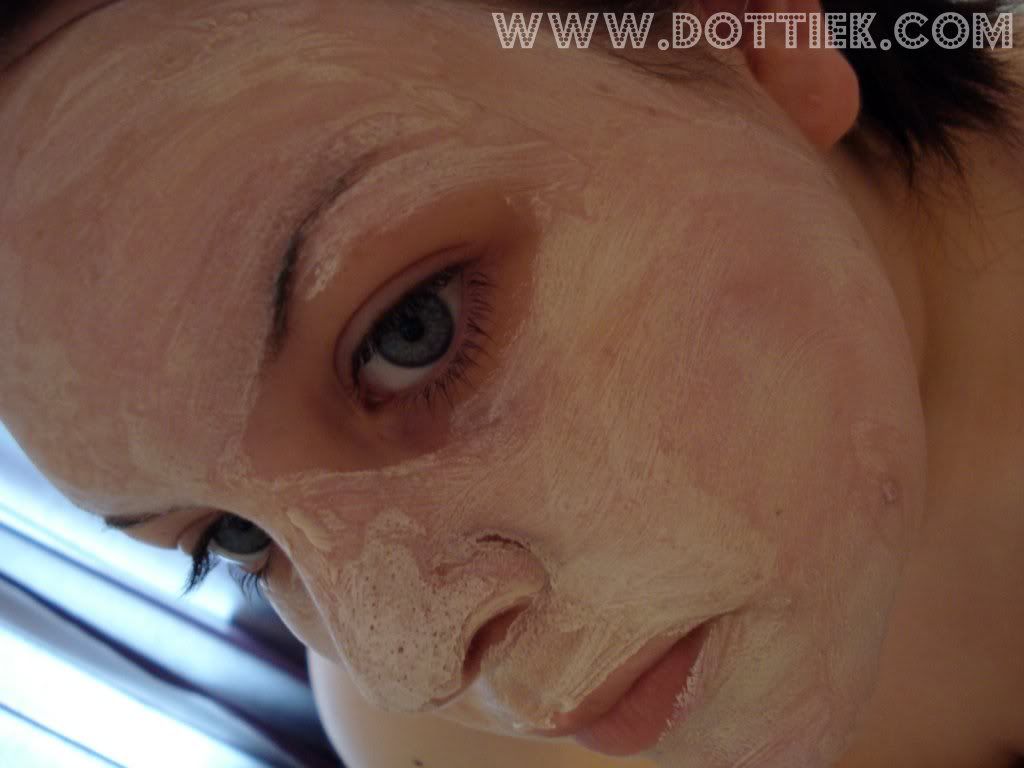 At least it wasn't green and I didn't look like a witch ;)
Price: £18.40
Size: 10 x 5ml sachets - which makes it £1.84 per sachet. Not bad!
Product: 10/10
Price: 10/10
Packaging: 10/10
Overall: 10/10
Purchase: When pay day rolls around, I'll definitely be treating myself to this!
♥
Are you a fan of Living Nature? Which face masks are you currently rating?