In my quest for a face mask that I really like and isn't ridiculously messy has brought me to this Purifying Mud Mask from Ahava. I've been using this twice a week for almost a month so I thought it was time to let you in on my thoughts :)
Ahava say
: A unique blend of natural Dead Sea mud and minerals, this gentle mask deeply clarifies and purifies your skin. It provides renewed freshness and a smoother complexion. Approved for sensitive skin. Allergy tested. SLS/SLES free. Paraben free. Not tested on animals.
I say
: Having really liked the previous Ahava products that I've tried, I wasn't disappointed with this one. It does exactly what it says on the tube quickly and effectively. I'm a bit funny with face products because sometimes I can find they irritate my skin, but I am pleased to report this mask is lovely and calming and I didn't experience any sensitivity or irritation.
Ahava say
: Apply generously avoiding the eye area. Rinse after 2 minutes.
I say
: I roughly use the amount of product as shown above and slather it all over my face and neck. I don't think this is strongly scented, it just smells a bit clay like (obviously!) but it's only on your face for two minutes anyway. The mask dries pretty quickly and although you can't really feel your face 'tighten' a lot like with some other masks - you know the ones I mean, smile and your face cracks ;) - if you smile you can feel the tightness but there's no cracking in sight! I think it feels really nice actually haha. Maybe I'm just weird. When it comes to removal, I find warm water and a muslin cloth work well together to leave you with fresh, smooth skin. Overall, a nice product but it was a bit messy to remove. However, I love that this only needs to be on your face for two minutes - perfect if you're in a rush to get ready!
'Scuse the dodgy face shot!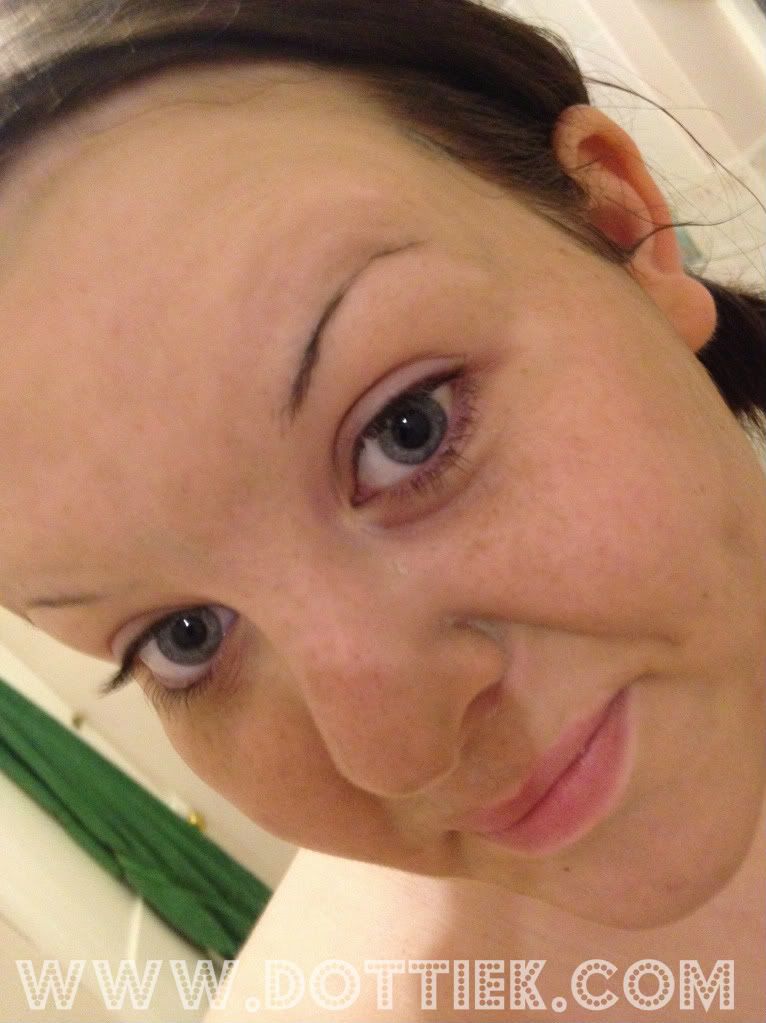 Product: 10/10
Packaging: 10/10
Price: 6/10
Overall: 8/10
Purchase: Nice product, but a bit pricey. One to pop on the Xmas list methinks :)