The one thing that I hate about make up, is removing it. Especially eye make up. You know when you use that amazing waterproof, won't-budge-an-inch eyeliner? Or that blackest of all blacks mascara? When your make up wipes just give you panda eyes. When your follow up cleanser just irritates and stings? Well I have just the thing for it. And not a red, watery eye in sight!
Queen Cosmetics say
:
Queen Eye Make-up Remover is a gentle yet very effective cream remover which lifts off even the most stubborn eye make-up quickly and easily without causing irritation to sensitive eyes. It is suitable for all skin types.
I say
: This is a solid cream product, which I wasn't expecting. It was a bit of a relief actually as I cannot stand putting make up removal lotions anywhere near my eyes. It's non greasy and removes every trace of make up, even the most waterproof of products, like my Nars eyeliner. No panda eyes in sight. No irritation. Thumbs up! Thank you Queen Cosmetics for making make up removal easy!
Queen Cosmetics say
:
Eye Make-up Remover should be patted gently over the eyes with soft tissue or a cotton bud. Remove very gently with soft tissue or damp cotton wool, taking care not to pull at the delicate under-eye skin.
I say
: I simply follow the instructions for quick and easy make up removal. This cream is not greasy, or scented, and make up just glides off with a damn cotton pad. Simples! I think this is excellent value for money as I don't need a lot. Whilst I'm a proper Scrooge about things, I think there are areas where you can afford to splash out, and this is most certainly one of them. I would not hesitate to repurchase this as not only does it work incredibly well, I haven't experienced any irritation whatsoever, it's incredibly gentle to my eyes and I think this will last me for ages.
Now let's see it in action!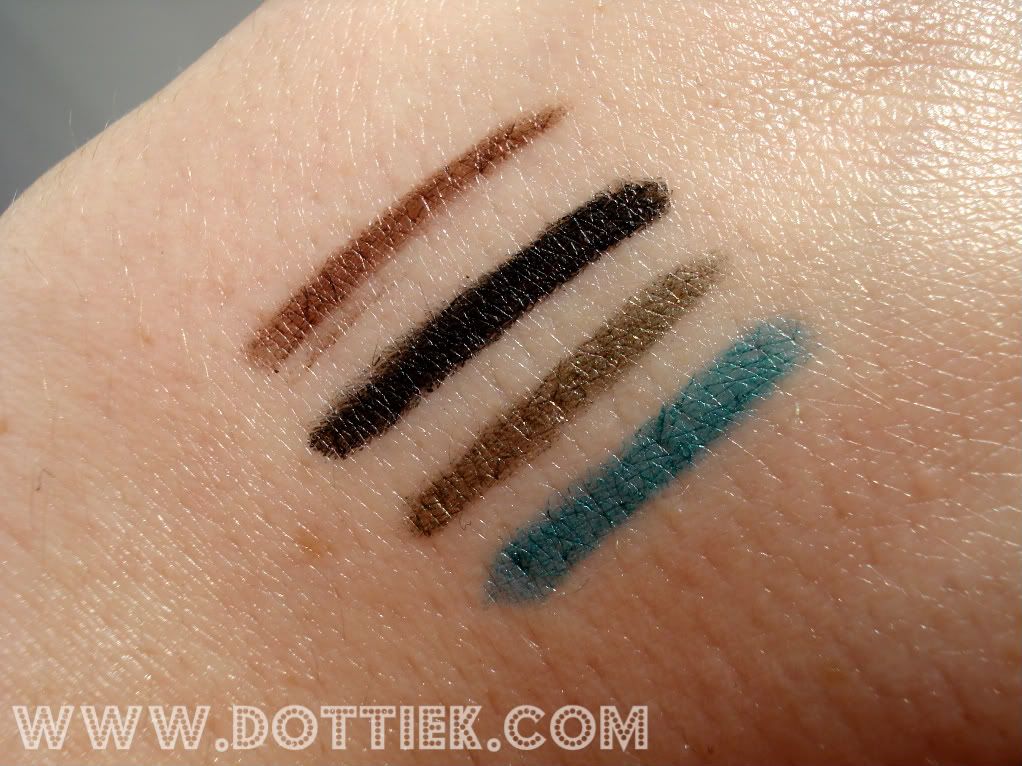 Left to right
: NARS Via Appia Larger than Life Long Wear Eyeliner, Avon Supershock Gel Liner in Black, Stila Smudgestick in Moray and No 7 Metallic Eyes Pencil in Green
I swipe a clean finger through the product then rub over the swatches...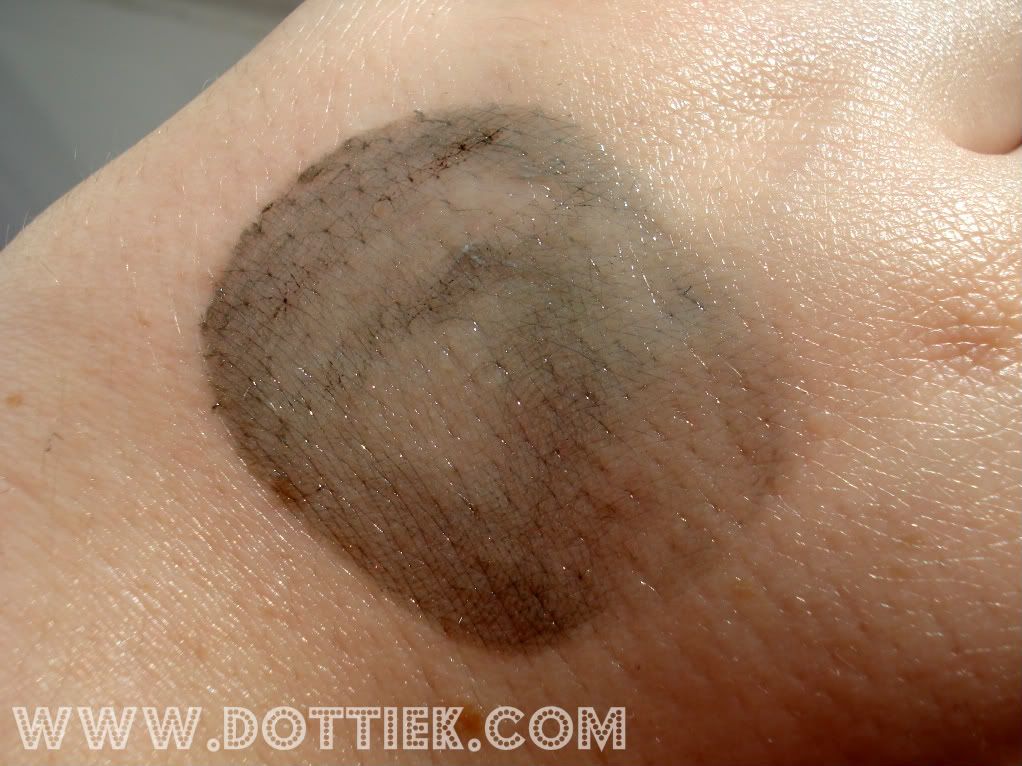 ... then use a clean, damp cotton pad just to remove in one easy motion, leaving thoroughly cleansed skin and not a trace of product in sight!
Size: 50g
Price: £14.50
Product: 10/10
Price: 8/10
Packaging: 10/10
Overall: 9/10
Would I purchase?: Absolutely!
♥