Hello!
Lots of you have expressed an interest in seeing what I bought at IMATS last weekend, so here it comes - the damage!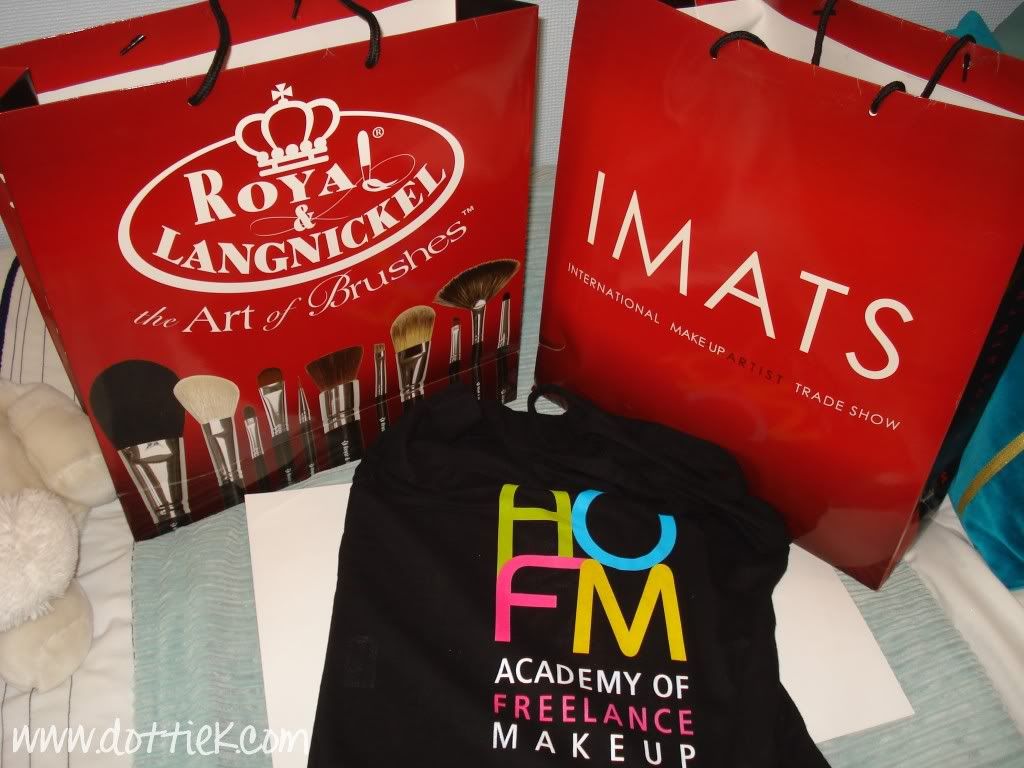 Honestly though, I was pretty sensible and I didn't go mad. I certainly didn't buy anything that I could easily find fairly close to home. Enough of me rambling, here are the goodies!
I accidentally spent way more than intended here - namely because I wasn't paying attention to the prices, and I ended up picking up two very expensive Kabuki brushes! Oops! If you fancy getting your mitts on one of them for a discounted price click
here
I bought: The Brush Guard Variety Pack, C217 Bent Liner brush, C200 Deluxe Crease brush, C148 Mini Contour brush, S160 1/8 SH Liner brush and
SS016 Deluxe Tapered Powder Kabouki Brush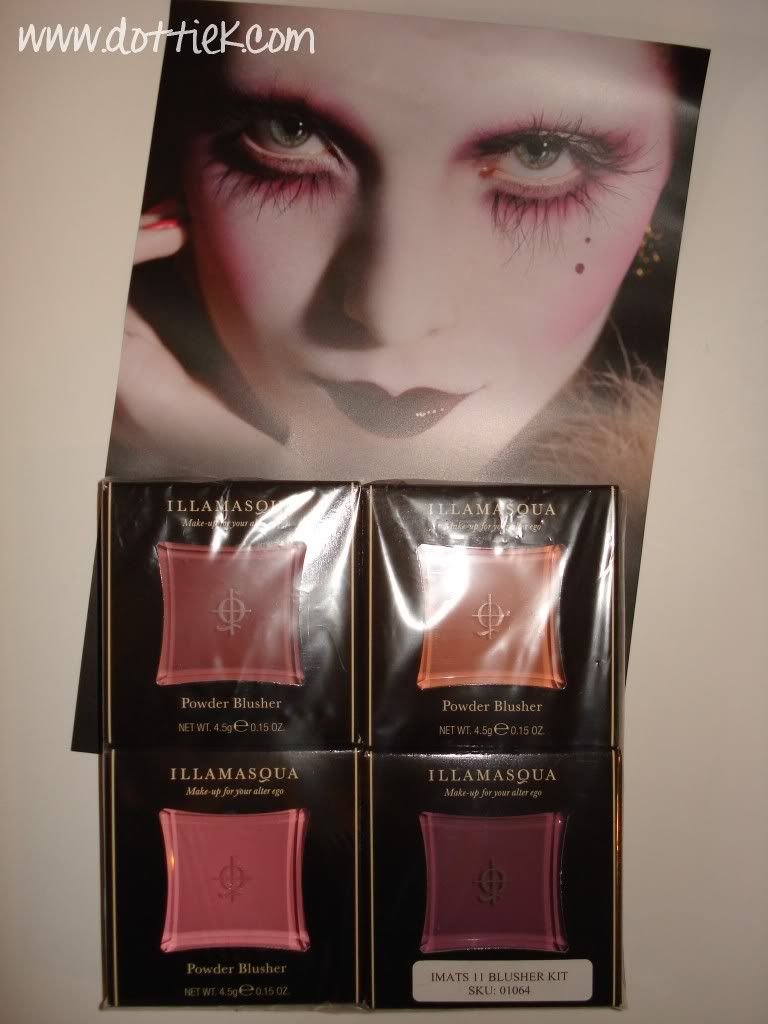 I was a little bit disappointed that Illamasqua didn't have their full range with them, but I soon got over that when I saw their special IMATS kits.
I picked up 4 blushers clockwise from top left: Kiss, Expose, Sin, and Unrequited.
After checking Guru's competitors PAM, I headed straight back to Guru at lightning speed to take up their 35% discount and pick up a long sought after product: Make Up Forever Smoky Lash Mascara. The incredibly friendly ladies on the stand told me that it was the same price to buy this gift set as it was to buy the mascara alone, so I quickly picked one up before they went. I wasn't even remotely bothered about the £17.50 price tag. When I got to the till, and to my utter joy, I found that the discount was then taken off the marked price, making this beauty £11.37!!!!!! BARGAIN!!!
Obsessive Compulsive Cosmetics
After hearing lots of people rave about OCC's lip tars after last year's IMATS show, I couldn't resist checking them out. They had some amazing colours but after some lengthy deliberation, I settled on Trollop and Conquest. Trollop is gorgeous alone, but mixed together with Conquest, this is a slightly toned down and altogether still stunning combination. I could have bought a few more shades, but the sensible me knows that I wouldn't use them. Look at me being all wise and restrained ;)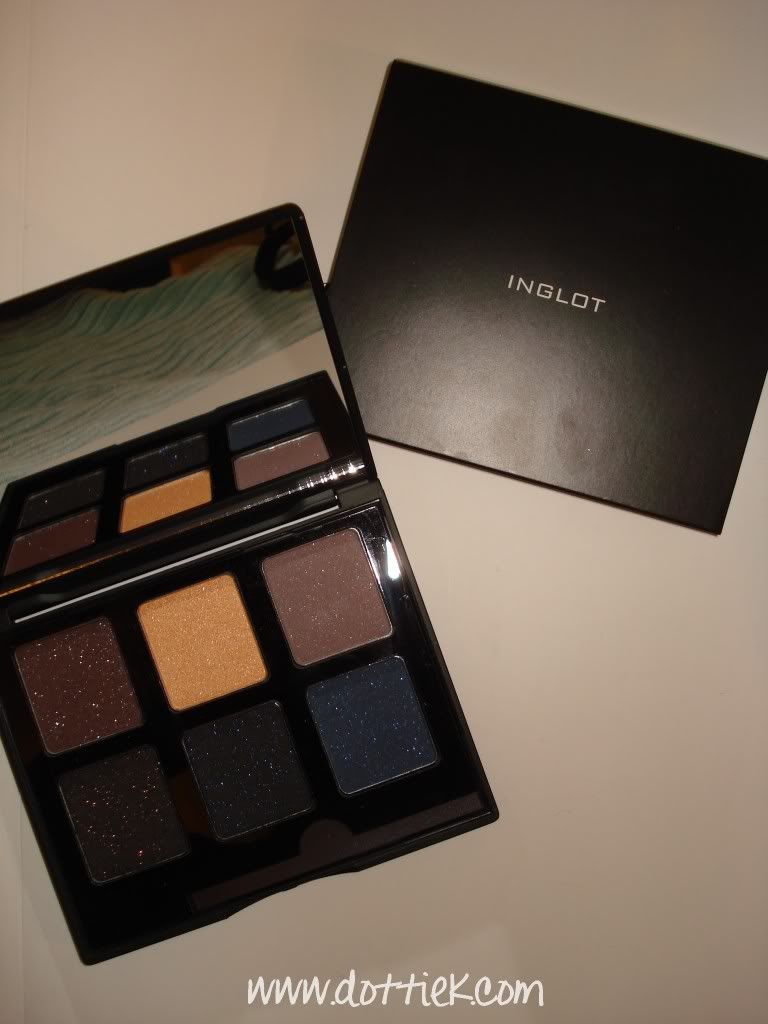 The Inglot stand was packed from the word go, but I managed to get in earlyish and have a good old nosey at the gorgeous shadows on display. With a generous 30% off, I decided it was a perfect time to invest in a Freedom palette. For those of you unfamiliar with Inglot, the idea of a Freedom palette is that you can choose a palette of any size and fill it with shadows and blushes. The palettes come in different sizes, as do the shadows.
I chose the above palette and six shadows which came to a grand total of £24. Amazing right?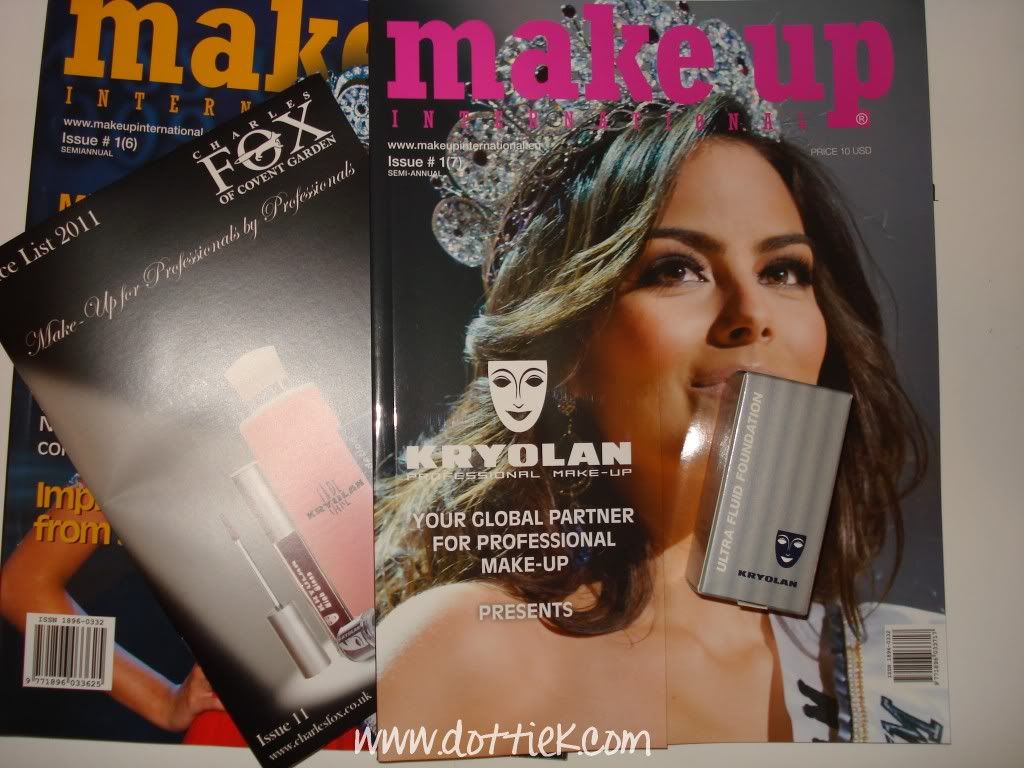 On the recommendation of the lovely Leanne, I picked up Kryolan Ultra Fluid Foundation in Alabaster (£12.95). This is the first foundation that I've found is buildable without being cakey. First impressions are that it gives good, buildable coverage, feels light and lasts a while but if you have a T-zone that tends to go oily towards the end of the day, you will need a mattifying primer beneath or be prepared to carry a powder with you.
I also picked up two recent editions of Make Up International magazine.
Academy of Freelance Makeup (AOFM)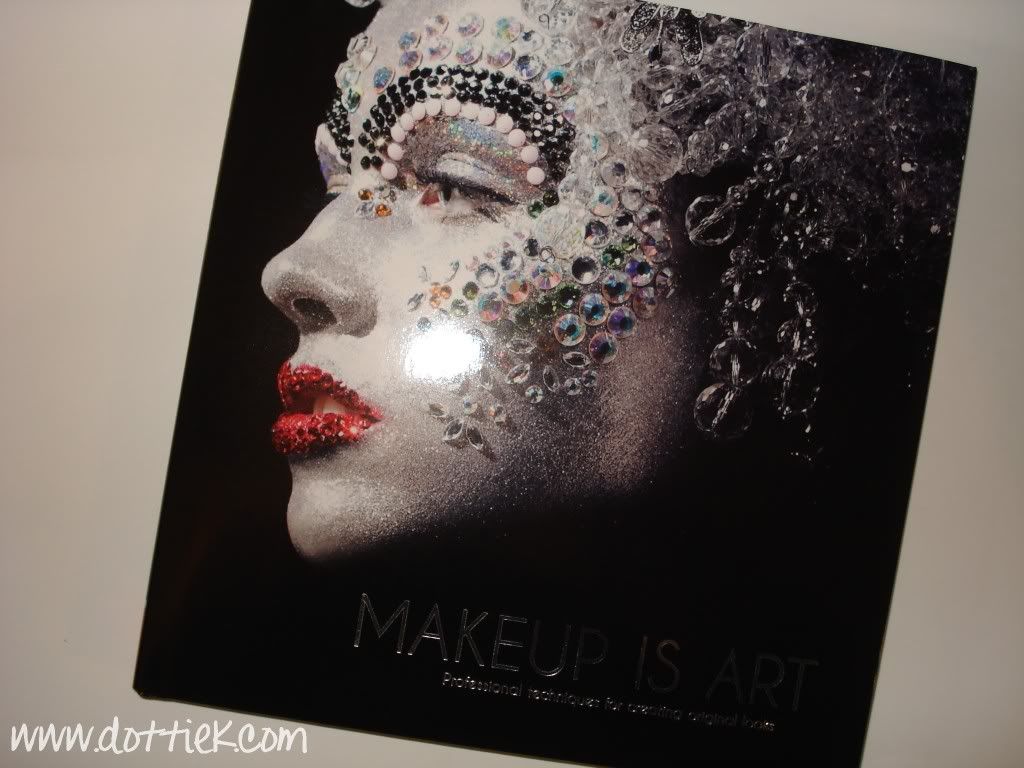 Last but not least, I picked up Makeup Is Art from the Academy of Freelance Makeup. I flipped through it on the stand and it looked incredible, so I happily parted with £15 for it!
♥
I will be reviewing and swatching (if applicable) all of the products that I bought from IMATS so stay tuned!
If you went to IMATS London did you go crazy? What did you buy? Feel free to link me to your IMATS haul posts :)