Morning!
Today's post is a little bit different from anything I've done before. The very talented Lily from
Beauty's Bad Habit
recently asked me to take part in her Double Dares blogger challenge. The idea is that I challenge Lily to anything beauty related and then we both fulfil the challenge and post on the same day. I challenged Lily to create an animal print makeup look!
We all know that I have a penchant for all things leopard print, so this is what I chose to do! I realised at the last minute that I was lacking a decent black liquid eyeliner or felt tip liner, so my look isn't as perfect as I wanted it to be. Alas, here it is!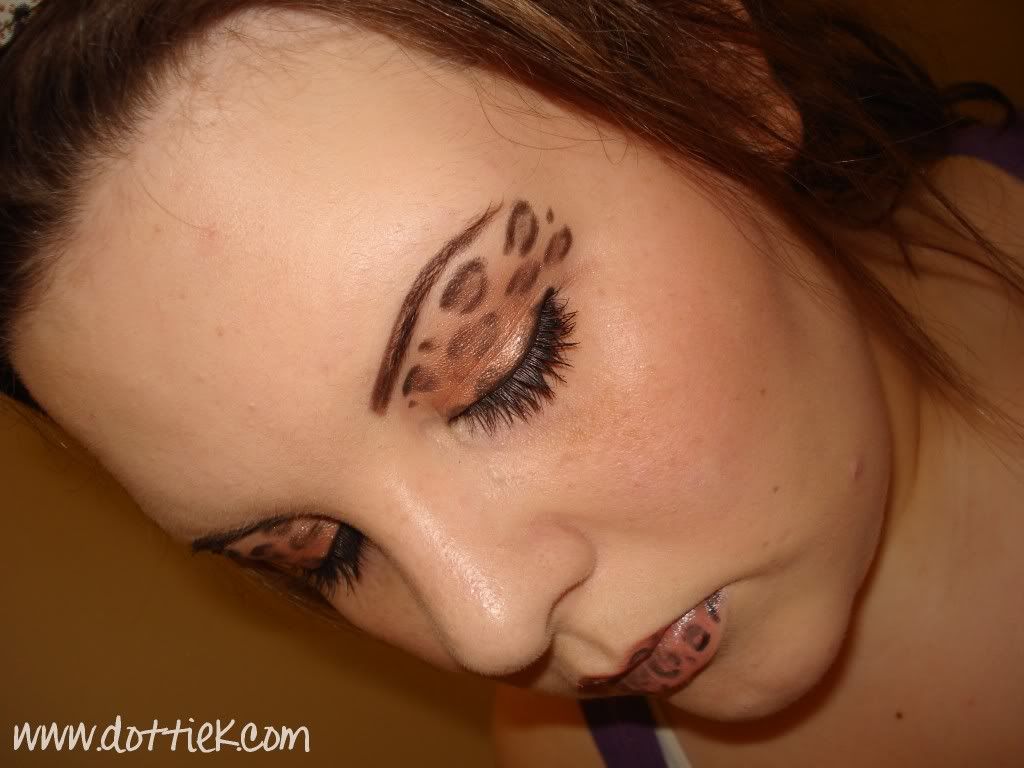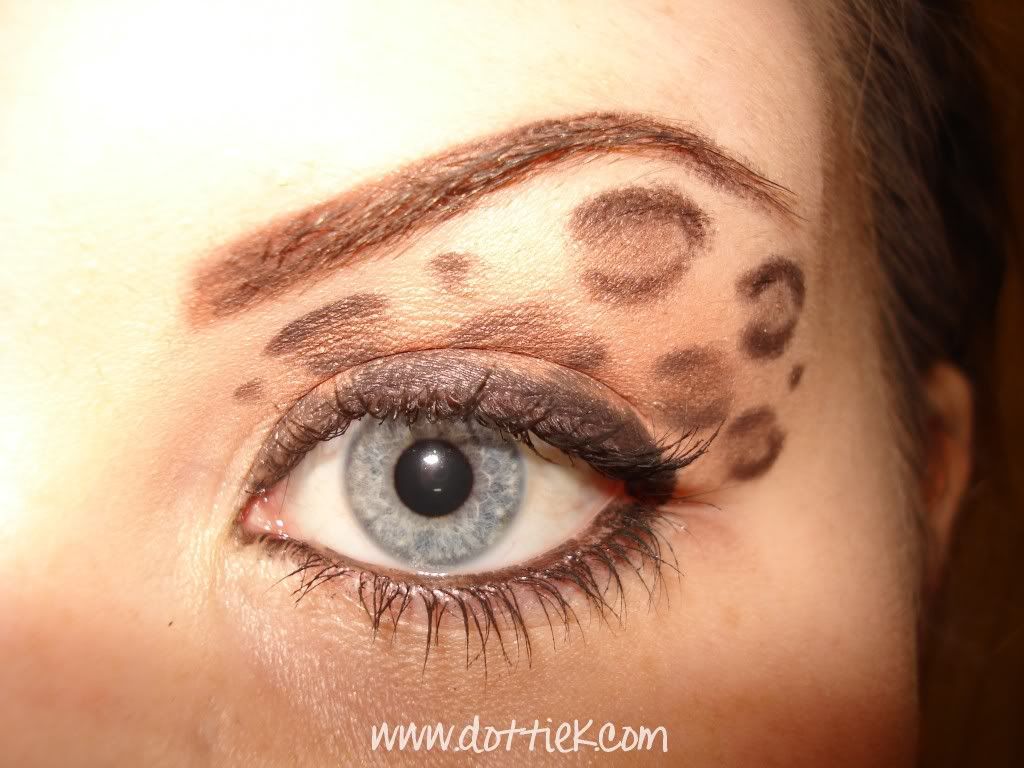 Maybelline Dream Satin Liquid in Ivory
MAC MSF in Brunette
e.l.f. Studio Brow Kit in Dark
Miss Bollywood Dark Brow Pencil
The Body Shop Baked Eye Shadow in Copper
Barry M Black Kohl Eyeliner
e.l.f. Studio Cream Liner in black
Clinique High Impact Mascara
MAC In The Fairie Glen lipstick
Thanks to Lily for asking me to take part in her Double Dares series! Please pop over to her
blog
to see what she came up with!
Have a great day!