Afternoon darlings :)
As promised, I have a lipstick review for you! The product in question is an organic lipstick from Alva.
Alva say
:
There are 6 gorgeous colours to choose from in the Alva Coleur Lip Stick range. Wellmune and other active bio-natural ingredients keep the sensitive lip area in tip top condition.
I say
: I'm always interested in using cosmetic products that aren't full of chemicals, so when I spotted this I decided to give it a whirl! Overall I've found this to be a pretty pinky coloured lipstick which is lovely and moisturising - perfect for the current weather!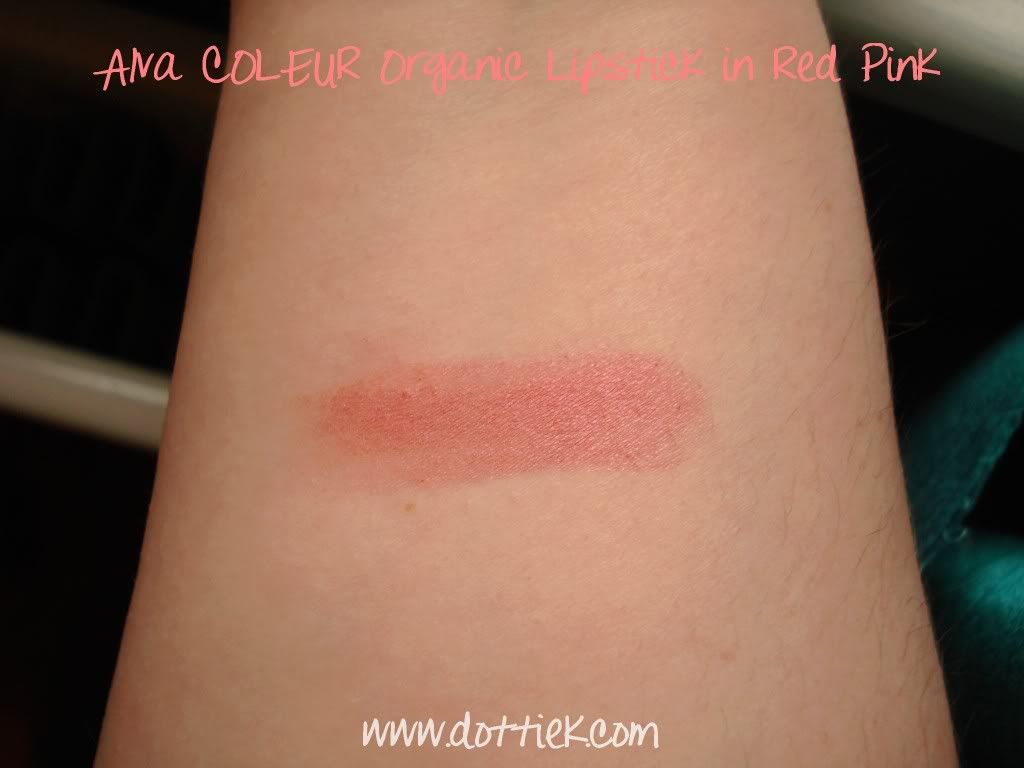 Alva say
:
Castor oil guarantees a silky feel to the lips, apricot kernel oil, natural vitamin E, Indian pongamia glabra seed oil and cocoa butter nourish and deliver moisture.
I say
: As I said above, Alva's organic lipsticks are moisturising and also long lasting. It glides on effortlessly and the colour can easily be built up. The colour of this particular lippie is very pretty with a lovely pearl shine and I think it's perfect for spring!
Price: £13.80
Size: 4g
Product: 9/10
Price: 8/10
Packaging: 8/10
Overall: 8/10
Repurchase: Perhaps a different shade yes :)
Have you tried organic lipstick? Which is your favourite lippie at the moment?