Hello :)
Recently, I was having a play with my Sleek Sunset Palette and I wanted to inject some colour into my makeup. I decided to opt for bright, summery shadows and here is what I came up with: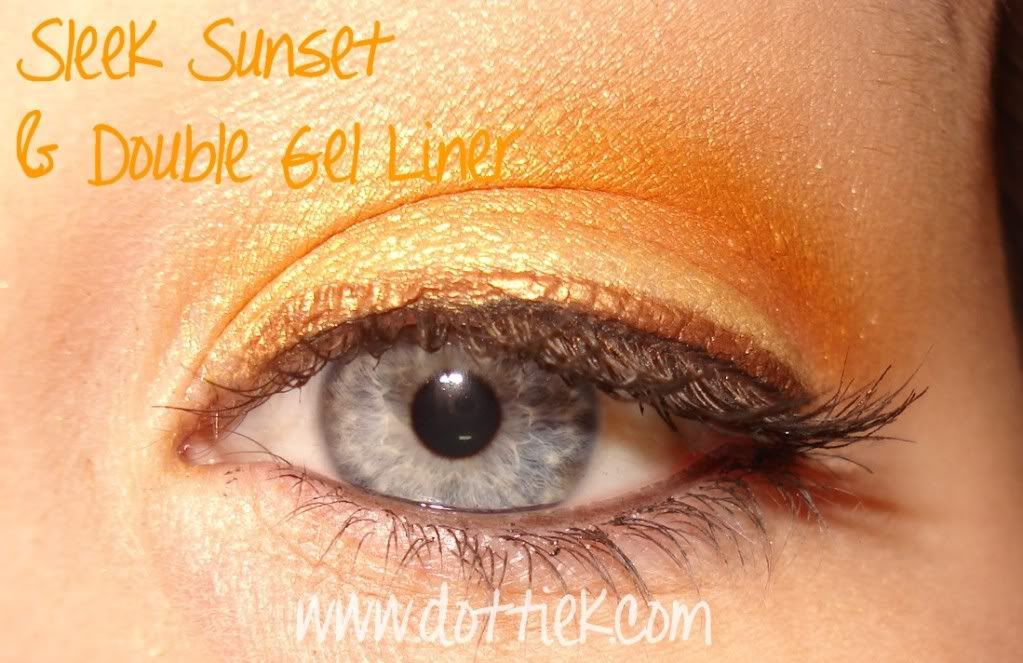 I used the gold and orange shadows from the palette, with the darker orange in the crease. I lined my upper lash line with a very thin line of e.l.f. Studio Cream Liner to enhance the look of my lashes, then I used a slightly thicker line of e.l.f. Studio Cream Liner in copper. I lined my waterline with a GOSH black velvet liner and I think the mascara I used was Clinique High Impact :)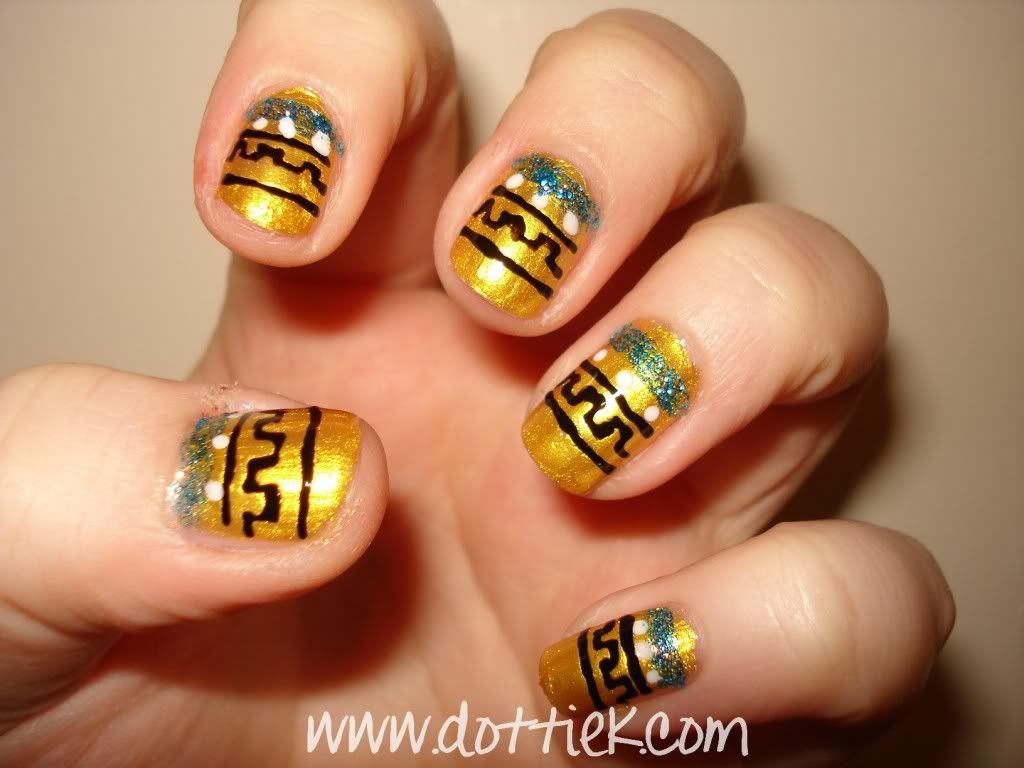 I was further inspired by this bright theme, and I decided to attempt an Aztec design on my nails. I found it really, really tricky! Plus it didn't help that my nail art pen was leaking all over the place!
Products used:
Models Own 25 Carat Gold Polish
Models Own Black Nail Art Pen
Models Own White Nail Art Pen
Collection 2000 Glam Crystals Liner
China Glaze Fast Forward Top Coat